Think your sense of color; get it from a Peruvian journey.
After our trip to Paraguay http://meetingbenches.com/2019/02/where-sometimes-going-backward-its-moving-forward-travel-paraguay-where-your-memory-remembers-words-without-forgets-what-is-behind-them/, our basket of memories will enriched with something new in Perù: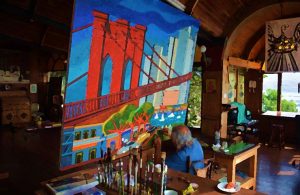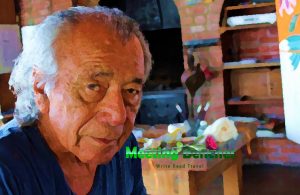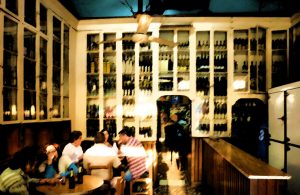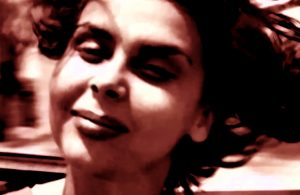 To know the deep roots of this country, you need two things: a place to stay and an artist who talks about the connection between art and Peruvian nature. Once home to the Peruvian sculptor, to enter Casa Taller Víctor Delfin www.secondhomeperu.com, is remaine close to an artist imaginative word. This guesthouse is nestled conveniently in the heart of Barranco, Lima's arts district. You too can look around gardens, terraces and ocean views. Arriving Tokio Galería (115, Piso 1 Jirón, Adolfo King, La Punta), you too can enter the Víctor Delfín Galería http://www.victordelfin.com/en/
His art, springs from roots in the heart and wings in the subconscious, has captured the sensitivity of Peruvian Indian relationship with natural forces. His art can also have a strong political theme, around the corruption and authoritarianism Themes. His art is present in major museum and private collections. Best known for his monumental The Kiss (a large sculpture in the Love Park of Lima, where he is born in a December day, 1927, VICTOR DELFIN become one of the leading sculptors and painters in Peru.
The El Señorio del Sulco restaurant https://www.senoriodesulco.com/, is famed for its repertoire of Peruvian coastal tradition, that blends Spanish and native influences. The city has inspired novelist Mario Vargas Llosa, is been home to the country's most beloved Peruvian novelists and poets. Lima remains a great place to walk in that writer's footsteps. When you enter Bar Queirolo http://antiguatabernaqueirolo.com/, not forget has served Peruvian writers for generations. Your Peruvian's poetic souvenir book? The Librería El Virrey https://www.elvirrey.com/, it is a bookstore in one of the best locations in Miraflores.
Considered one of the most important poetic rumors of the genre in Latin America. BLANCA VARELA was a writer born in Lima in an August day of 1926. In this city, she was attracted to poetry, studying at the University of San Marcos, where she met a painter who would be her future husband and father of their two sons. In Paris, in 1949, she met Octavio Paz, exposed to the literary life of the time. She lived also in Florence and Washington, devoting herself to translation and journalism.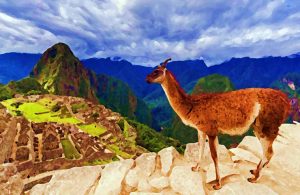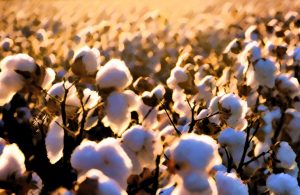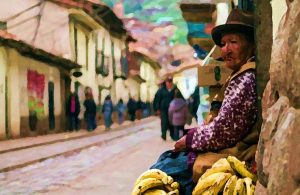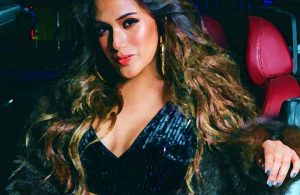 Their spring clothing offers both ventilated silhouettes and impeccably tailored layers (from Peruvian pima cotton and soft and light alpaca). Visit a Peruvian Connection store near you https://www.peruvianconnection.com/category/stores.do, for take a look at their latest collection. Ecological clothing in Lima? If you want to support local producers, go to a Kuna shop https://kunastores.com/, specialized in alpaca, llama and vicuna fabric. One of their principles is to guarantee quality by preserving the ancestral techniques of the Inca Empire. Another interesting shop is the Pietà https://www.projectpieta.com/, where women in different regions make the clothes. Do you also want to know the style of a particularly creative woman?
After her first clients, she began marketing her projects, until her brand became visible on the runways in 2000. He studied in a college in Oxford (England), returning to Lima to study sewing and graphics, then moved to the United States, where she graduated from the Rhode Island School of Design. Among some Peruvian stylists, she has attracted our attention, for her exclusive designs of fashion and fabrics. In 2018, ANY ALVAREZ CALDERON https://www.youtube.com/watch?v=FgIAhe2-Lz0, was present at the "Winter Fashion Show", where she presented her collection. She also performed fashion shows also at the Paris ready-to-wear runway.
At the age of 14, she was accepted as part of a choir, where she met those who helped her a lot in her artistic career. In 2010, the first single from "For him" album reached the top spot on various music channels. She worked on her first album of hand with Ed Montoya. Born in Lima in a November day, 1989, MIA MONT www.miamont.com is a singer and songwriter, popular for singing the Spanish version of Dhoom Machale song.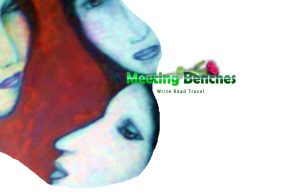 If you want to know our "author's travels" already published, you can type http://meetingbenches.com/category/boutique_travel/. The intellectual properties of the images that appear in this blog correspond to their authors. The sole purpose of this site is to spread the knowledge of these creative people, allowing others to appreciate their works.