Travelling where man with good memory remembers nothing, because he forgets nothing.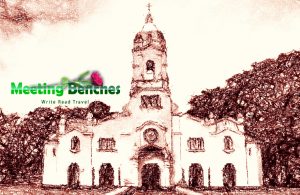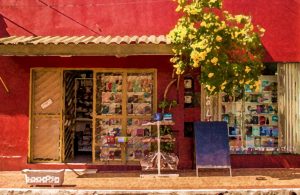 After our trip to Argentina, http://meetingbenches.com/2019/02/big-country-with-a-lot-of-talents-travel-into-argentine-creativity-combination-of-many-cultures-such-its-tango/, our basket of memories will be enriched with something new in Paraguay: Tereré perfume and empadas, the pleasant stay in a colonial Asuncion hotel and the charm of in book store (where to buy a nice art book). You will know what the kitchen is with cassava and where to buy the novel The knots of silence. You will enter the Zeppelin of Asuncion to buy a CD of the El Cuarteto de Nos, you will go in the Mburicaó district to add some ñandutí to the memories of this incredible country that exploded also on the world stage of fashion, with the unmistakable style of Karen Daher's clothes.
Visiting Paraguay, obviously you know things you must do in Asuncion. Its national beverage, Tereré, it is an infusion of yerba mate with cold water. You can rent all the necessary equipment and enjoy a Paraguayan experience and a leisurely afternoon. If you prefer get a bite to eat, Lido Bar is famous for its traditional food, such as empanadas, traditional chipa guazu or fish soup. For your time to relax?  Gran Hotel Del Paraguay http://www.granhoteldelparaguay.com.py/, it is characterized by its colonial construction, where each room you transports to a world of memories. Into the bookstore Aída Libros http://forreadingaddicts.co.uk/bookshop-reviews/aida-libros-asuncion-paraguay, all started around 15 years ago. Now, you too can enter asking for art book regarding introspective paint by a Paraguayan special woman.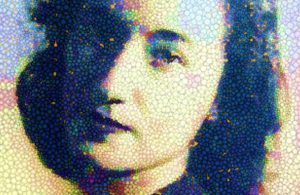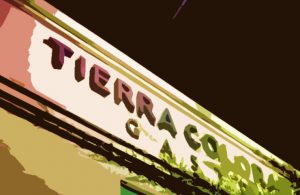 When young, OLGA BLINDER did a drawing course by correspondence. She was born in Asunción in 1921 and lived during difficult stages of Paraguayan history. Since childhood, she liked to draw; her father supported her in this. Creatively maturing, she torn between concern for the formal and interest in the expressive. In 1948, he attended a painting course at the Paraguayan University, but decisive influence matured with the arrival of João Rossi, who brought his students to the Vanguadian tendencies. Some of the early works show a concern for social issues, with evident influence of Picasso and Cubism.
Sometimes, looking back on our most beautiful journeys, among the most precious memories appear those related to the aromas, flavors and colors of what we had eaten. This is why it is important to choose where and what to eat during your holiday. While you're in Asuncion, remember that restaurant Tierra Colorada Gastro http://tierracoloradagastro.com/, opened its doors in 2010, offering a cuisine with the best products and flavors of Paraguay, and using cassava (in various textures and aromas), accompanying it with the best meat and fish. In this city, what a writer wrote in her famous novel does not talk about food, but about people's broken lives.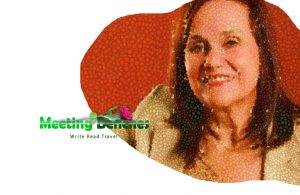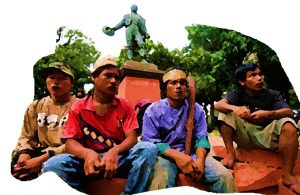 Between her works, Pilgrim of the eternity (1985), The knots of the silence (2003) and Las abodes del universo (2011). She began to publish her first poems in the newspaper of the International School of Asunción. Her novel The Knots of Silence has translated into French, Italian, and English. Born into a May day, 1944, in Asunción, RENEE FERRER is a contemporary Paraguayan poet and novelist. On 2011, she was awarded the Premio Nacional de Literatura de Paraguay.
Be prepared to notice very different styles of music. Music in South America is often a way of life, and Paraguay's sound is just flavorful as the culture and food. They citizens of the country use music to express every emotion. Rock can be damn perfect. Therefore, here are Flou, an alternative rock/metal band from Asunción. However, if you prefer, can enjoy Oroborus, Savage Atrophy or The Force. Moving through this country, you can listen something to they close, as Uruguayan El Cuarteto de Nos. Visiting Asunción, to buy their musical selection you can go to Avenida Eusebio Ayala 4501 (Planta Baja, Torre B), sale of Discs and musical instruments Zeppelin http://www.multiplaza.com.py/multiplaza/zeppelin-l37.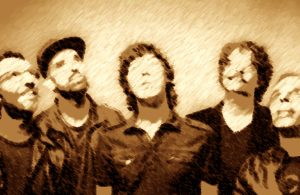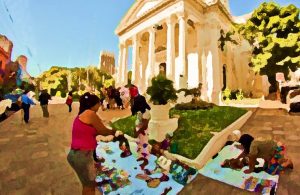 Dressed up with aluminum foil on their legs, in 1985, they stepped on a stage located in a fair. The brothers Musso (Roberto and Ricardo) had played to create an imaginary city (called Tajo), with poets and characters who would later become the protagonists of their songs. EL CUARTETO DE NOS is a Latin Grammy Award-winning rock group formed in 1984. It has gained big praise, through universal themes. Their Zombie Apocalypse went on sale in 2017. The album is a catalog of creatures and fictional characters, which explores themes of the real world through these beings. http://www.cuartetodenos.com.uy/6190/Inicio.
One of Paraguay's most traditional crafts is the ñandutí (spider web, in the indigenous language Guaraní). Laces and embroidery occupy a big part of its dress culture. The style of dress is formal. Women wear a traditional shawl (a rebozo) and female's skirt is usually made from ñandutí (a lovely lace), but traditional costume of Paraguay is poncho https://www.worldtravelguide.net/guides/south-america/paraguay/, which is worn by both men and women. There are no set patterns or colour schemes that should be followed.  Anything that looks good is acceptable. Perfect as a souvenir, in Asunción's Mburicaó district, best place to buy ñandutí is at Ao P'oí Raity, a store full to the rafters with unusual crafts and delicated lace throws, tableclothes and quaint doilies.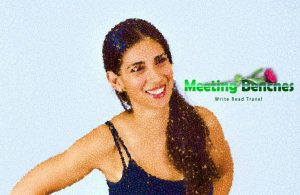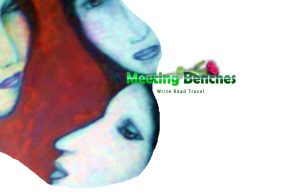 Paraguay has exploded onto the world stage. With a fashion, reputation that is taking off internationally this country is a hotbed for creative and sustainable design. She has exhibited her babydoll-inspired designs at all the high-profile Fashion Weeks in neighbouring South American countries. Born in 1983, she launches her first collection at the Asuncion Fashion Week with success. Eclectic designer KAREN DAHER http://www.lyonfabrics.com.py/karen-daher/, went on to study in the ultimate cradle of fashion, Milan. https://www.abc.com.py/tv/moda/desfile-de-karen-daher-503330.html.
If you want to know our "author's journeys" already published, you can type http://meetingbenches.com/category/boutique_travel/.The property of the images in this blog correspond to their authors. The purpose is to spread the knowledge of these artists and that other people enjoy their works.