Let me relate to you, about rock and guarania.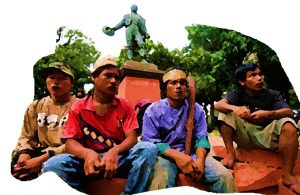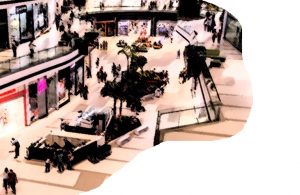 Be prepared to notice very different styles of music. Music in South America is often a way of life, and Paraguay's sound is just flavorful as the culture and food. They citizens of the country use music to express every emotion. Rock can be damn perfect. Therefore, here are Flou, an alternative rock/metal band from Asunción. However, if you prefer, can enjoy Oroborus, Savage Atrophy or The Force. Moving through this country, you can listen something to they close, as Uruguayan El Cuarteto de Nos. Visiting Asunción, to buy their musical selection you can go to Avenida Eusebio Ayala 4501 (Planta Baja, Torre B), sale of Discs and musical instruments Zeppelin http://www.multiplaza.com.py/multiplaza/zeppelin-l37.
Dressed up with aluminum foil on their legs, in 1985, they stepped on a stage located in a fair. The brothers Musso (Roberto and Ricardo) had played to create an imaginary city (called Tajo), with poets and characters who would later become the protagonists of their songs. EL CUARTETO DE NOS is a Latin Grammy Award-winning rock group formed in 1984. It has gained big praise, through universal themes. Their Zombie Apocalypse went on sale in 2017. The album is a catalog of creatures and fictional characters, which explores themes of the real world through these beings. http://www.cuartetodenos.com.uy/6190/Inicio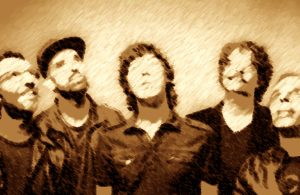 I DO NOT KNOW WHAT TO DO WITH ME – I already had to go to church, I already played on the piano "For Elisa". I have already learned to distort my smile; I have already walked the cornice. I already moved my bed, I have already done comedy, and I have already done drama. I was concrete and I went through the branches, I became good and I had a bad reputation. I was already ethical, I was erratic, I was skeptical, and I was a fanatic. I was already apathetic and I was methodical, I was modest and chaotic. I already read Arthur Conan Doyle; I already went from gasoline to gas oil. I already read Breton and Molière; I already slept on a mattress and sommier. I already changed my hair color, I was against and I was in favor. What gave me pleasure now gives me pain; I was already on the other side of the counter, and I hear a voice that says without reason you are always changing and you do not change anymore, and I am more and more the same, not anymore. https://www.youtube.com/watch?v=y9LlnLTH87U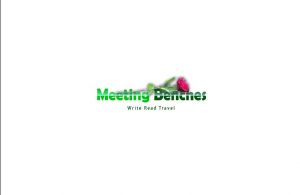 If you like to deepen the knowledge of the songwriters who have contributed to enrich the world music scene, you can type http://meetingbenches.com/category/music/. The property of the images that appear in this blog correspond to their authors. The sole purpose of this site is to spread the knowledge of these artists and that other people enjoy their works.