Author's journey where coincidences sprout on the gears of fate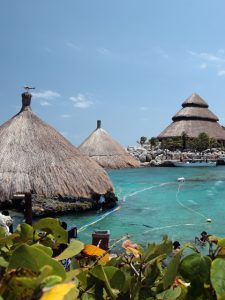 The best time to go is from November to April, during the dry season. A trip to Mexico is essential for tourism lovers. Whether you are draw to the heart of Mayan culture, or its fantastic colonial cities, you will certainly not be disappointed. Of course, you will find that there are some of the most beautiful beaches in the world, that its delicious cuisine includes tacos, enchiladas, quesadillas and chilaquiles. When planning your travels, remember that Quintana Roo https://www.visitmexico.com/en/quintana-roo is more expensive than the Yucatan, and that the cheapest area is San Cristobal de las Casas https://recyourtrip.com/san-cristobal-de-las-casas-messico-chiapas/.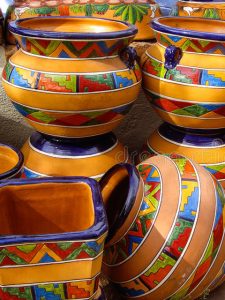 Within its rich socio-cultural ecosystem, México Creativo https://mexicocreativo.cultura.gob.mx/ aims to encourage the cultural and creative complex. Mexico, Creative Territory https://www.studiolaurianetwork.com/inspiring-presence-of-design-thanks-to-indoor-plants/, on the other hand, is a partnership created by Studio Lauria with C Cubica Arquitectos, to operate in innovative way both in Italy and in Mexico. Browsing Amazon https://www.amazon.it/Sottosmalto-Coperchio-Casseruola-Stouochi-microonde/dp/B08R14VZBR, however, you will discover the existence of a third Creative Mexico, handmade with fantastic colored undercoats.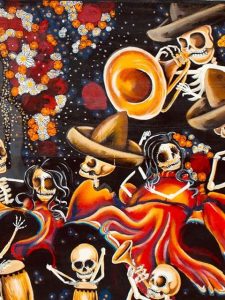 If you want, you can also get to know Mexican creativity through one of the many author's journeys created by Meeting Benches https://meetingbenches.com/category/author_travels/, that is, observing with the eyes of original and eclectic people the places and artistic attitudes of six people born under the light and passions of Mexico. Together with them, writers and painters, photographers, cartoonists and fashion stylists, as well as singers, you will discover that chance, being born in a certain place or at a certain time, contributed to highlighting their different creative attitudes.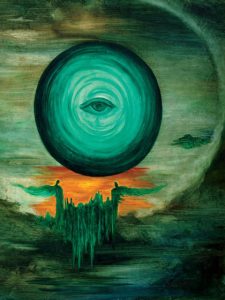 Among the works of art by Mexican artists, in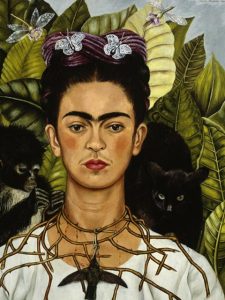 addition to the Frida Kahlo paintings, there are murals by Diego Rivera and Rufino Tamayo. Both through her paintings and with her body, the painter and poet Carmen Mondragón used art to express her rebellious spirit. Sofia Bassi http://www.artnet.com/artists/sof%C3%ADa-bassi/, on the other hand, painter and writer, had considerable fame both for her surrealist work and for her personal life. For Sofia Bassi, art was an elixir, a regenerating vevanda that she would have liked to drink forever. For some art critic of her her kind of work was akin to some form of magical impression, however, for many people, she is a surrealist painter, even in painting landscapes representing lost continents and cities. In addition to making her own paintings, she collaborated with many artists, created a theater stage and in Mexico City painted the wall that separates the stage from the Teatro de las Américas Unidas.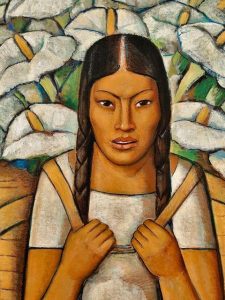 Mexican music, influenced by a variety of cultures, is characterize by a wide variety of genres and styles. In the field of popular music, you will find traditional dances ranging from those of Indian origin to ranchera music. Among the Mexican songs known worldwide, we remind you México Lindo y Querido, Enamorada, La Cucaracha and Bésame mucho, by the unforgettable Consuelo Velázquez https://www.biografiasyvidas.com/biografia/v/velazquez_consuelo.htm. Her life began in the same birthplace of José Clemente Orozco and Juan José Arreola. Radio station XEQ hired her for a classical music program, so she, introduced by the radio announcer with a complicated Polish surname, created half an hour of melodies there. As a composer, among the best know pieces by Consuelo Velázquez we remind you of Déjame quererte and Bésame mucho, composed in 1941, her best know success, eventually becoming her calling card. Three years later, the pianist and singer Nat King Cole made her famous all over the world, in fact, it was also perform by Andrea Bocelli and Frank Sinatra.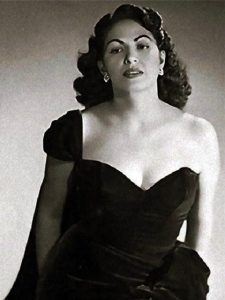 Kiss me a lot  – https://www.youtube.com/watch?v=MY0fuEfBmD4 – Kiss me; kiss me a lot, as if tonight was the last time. Kiss me; kiss me a lot, because I am afraid of losing you, of losing you later. Kiss me; kiss me a lot, as tonight was the last time. Kiss me, kiss me a lot, I am afraid of losing you, losing you later. I want you very close. Look into my eyes, I see you next to me. Think that maybe tomorrow I will be far away, far from you. Kiss me; kiss me a lot, as if tonight was the last time. Kiss me; kiss me a lot, because I am afraid of losing you, of losing you later.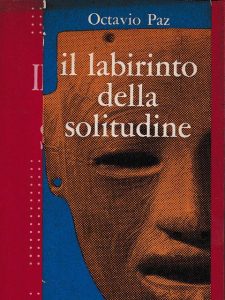 Octavio Paz, Nobel Prize for Literature in 1990, was a Mexican poet and writer famous for The Labyrinth of Solitude https://www.amazon.com/Labyrinth-Solitude-Mexico-Return-Philanthropic/dp/080215042X. About religious Juana Inés de la Cruz, famous writer and poet, we you suggest her Amor es más laberinto https://web.seducoahuila.gob.mx/biblioweb/upload/AMOR%20ES%20MAS%20LABERINTO.pdf.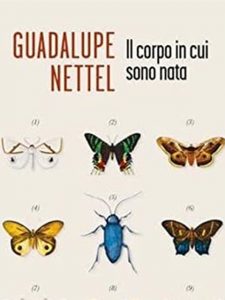 Guadalupe Nettel https://www.elle.com/it/magazine/libri/a39329227/guadalupe-nettel-libri/, on the other hand, by investigating her own physical defect, has explored a different creative attitude. The body in which I was born, https://www.amazon.it/Body-Where-Was-Born/dp/1609807510 is a book in which she relives with the mind a succession of events inherent to her own youth, between Mexico and France, confronting some utopias of the 70s. In the pages of this novel by Guadalupe Nettel, perhaps you too will wonder about how a white spot in her eye can help make you feel different from others. Perhaps you will also take into consideration the possibility that that stain could turn into the sign of some difference, or into the uniqueness of telling a personal story in an original way. Fragments of the desert – The patient is the one who resists and endures an external action on him for an indefinite time. Entering the desert involves becoming patient with him. https://imafemario.wordpress.com/2015/07/21/fragmentos-del-desierto-guadalupe-nettel/.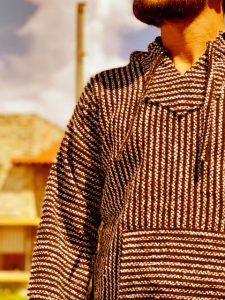 Speaking of Mexican dresses https://www.actualidadviajes.com/it/vestimentas-tipicas-de-las-mujeres-mexicanas/, you will be able to discover two items of clothing that could enter your way of dressing, the jorongo and the guayabera. The first is a hooded sweatshirt, made of wool and thick fabric, with a horizontal open pocket on the front, where you can put your hands.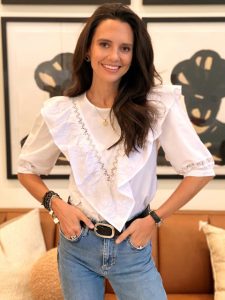 The guayabera, on the other hand, is a light shirt with a vertically decorated collar with geometric motifs, which the designer Cristina Lynch has also decided to use to preserve the traditions of embroidery. Oscar de la Renta was her first job, a truly exciting experience to quickly learn the add value of rich Mexican embroidery on dresses. That of Cristina Lynch is an existential duality, which matured between North Texas and Mexico, from where the maternal culture pass to other generations through the enhancement of artisanship. To create their respective garments, each artisan community collaborates with Mi Golondrina https://www.instagram.com/migolondrina/ using its own technique.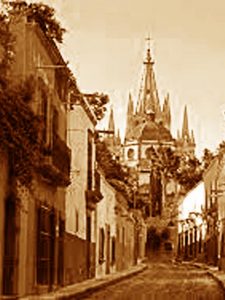 The story of your photographic memory of Mexico could include the cities of San Miguel de Allende and Guanajuato, the petrified waterfalls of Hierve el Agua in Oaxaca https://www.turismomexico.es/estado-de-oaxaca/cascadas-hierve-agua/ and the Río Secreto in the Riviera Maya. A good souvenir of this land could also be an illustrated book by Rubén Ortiz Torres https://visarts.ucsd.edu/people/faculty/rub%C3%A9n-ortiz-torres.html, a creative photographer who was also able to dialogue with other forms of art. Through sporting images and portraits of Mexican heroes, his work draws on visual sources concerning two nations.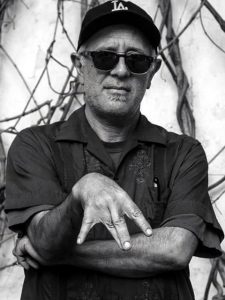 Born in 1964 in Mexico City, this Mexican photographer, painter and director of a video installation entitled Alien Toy, included in the 1997 show InSite in San Diego. Together with Jesse Lerner, in 1995 Rubén Ortiz Torres co-directed the feature documentary Frontierland. Considered an innovator of Mexican postmodernism, he created works using series of photographs and feature films, as well as paintings and sculptures, photographic collages and various art performances.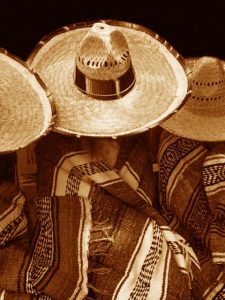 Our use of humor is essential for a true resident of Mexico. Everywhere, laughter has the task of camouflaging wounds; therefore, the right mood is an affordable and affordable way for everyone to live better. De broma en broma la verdad se asoma, that is, between one joke and another one glimpses the truth. Do not forget this saying, Mexican like Carlos Orozco Romero https://www.britishmuseum.org/collection/term/BIOG181593, an artist who starting from the drawings was able to grasp the nuances of creativity even his murals. His father, a poorly educated tailor, thought a couple of teachers could provide him with the basics of painting.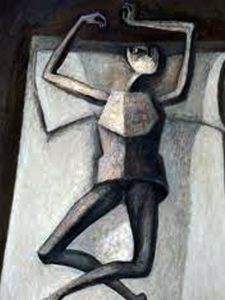 Born in 1896 in Guadalajara (Jalisco), Carlos Orozco Romero became a cartoonist and painter, with works appreciated among others by the Academia de Artes and the Salón de la Plástica Mexicana. His creative themes included portraits, but he also learned to paint surreal landscapes. He painted Los hilos, a work that since then has identified his way of perceiving art for everyone.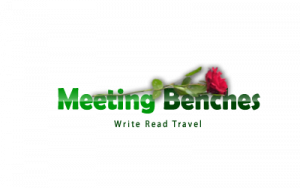 The intellectual properties of the images that appear on this blog correspond to their authors. The only purpose of this site is to spread the knowledge of these creative people, allowing others to appreciate the works. If you want to know our author travel already published, you can type http://meetingbenches.com/category/author_travels/.