A Japanese Modern & Contemporary artist
The warmth and humanity in her work, makes she endearing to audiences. Her maiden name was Yuki Mizoguchi. Yuki Ogura http://www.artnet.com/artists/yuki-ogura/ was born in Ōtsu city (Shiga Prefecture), into a March day, in 1895. Her home-studio were located in Kamakura, where she lived to the age of 105. Her work has been offered at auction multiple times, with realized prices ranging from $118 USD to $49,151 USD. Her painting post war reveals another turn in style towards modernism.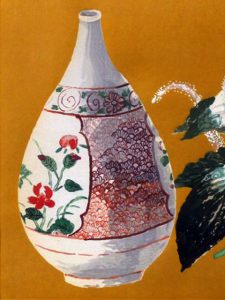 She had important part in finding a new path for Japanese art in the twentieth century. Yuki Ogura https://www.japanese-painting.com/artist/yuki_ogura/ graduated from the Nara Women's Normal School and was employed as a school teacher, but her interest in art led her to study painting, in 1920. The Japan Fine Arts Academy selected, four years later, one of her painting for an exhibition. Something bright and fun was the feeling she wanted to depict in one of her painting. Her strong gaze of the paintings women, always reflect changes in social status began during the war years.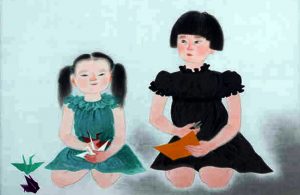 She transformed subject and composition in Nihonga, Japanese traditional style painting. Yuki Ogura http://www.pnaumann.net/naumannMain/reviews/YukiOgura.html specialized in family scenes, still life, and pictures of women. In 1932, she became the first female member of the Japan Fine Arts Academy. During the 1960s, she painted large portraits of friends and family members in the nude. With bold colors and patterns, her post war compositions have dramatic diagonals.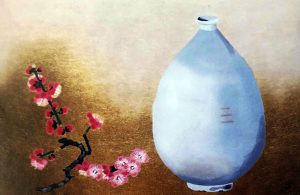 Although she never departed from the traditional framework of the Nihonga style, critics, both in style and content, often describe Yuki Ogura https://www.amazon.com/Ogura-yuki-Yuki/dp/4861521009 figure paintings modern. She was awarded the Order of Culture in 1980. She maintaining a strong sense of tradition in method and philosophy. Many of her new art elements, can be accredited to her observation of modernist painters Henri Matisse and Pablo Picasso.
To broaden your horizon of knowledge about other painters, you can type http://meetingbenches.com/category/paintings/. The sole purpose of this site is to spread the knowledge of these artists and that other people enjoy their works. The property of the images that appear in this blog correspond to their authors.