Make fashion, using family heritage and the different cultures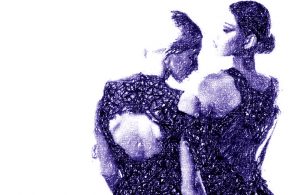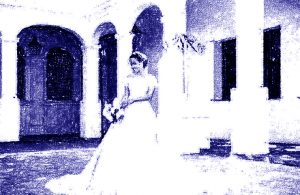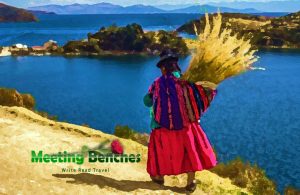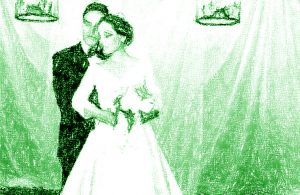 The men of this city avoid traditional clothes; adopting clothing that is more western. In La Paz, Calle Sagarnaga and its surrounding streets host the largest tourist market in the city. Objects such as caps, sweaters, leg warmers, scarves and gloves are used to keep the cold away, while brightly colored ponchos complete the last purchase wish. Foreigners are now the biggest buyers of these rainbow-colored alpaca products. For three generations, the women of the family have been passing on the role of pioneer of Bolivian fashion. Erika Wiese is one of them.
Since the 1960s, the Wiese family has demonstrated a passion and commitment to the textile world. Today, Ericka Weise continues with this family tradition. From a very young age she showed a passion for design, this led her to study textiles and clothing design at the University of Palermo in Buenos Aires (Argentina). In 2010, he created his own prêt-à-couture brand, to pay tribute to that tradition that has been preserved in his family for so many years.
In a short time, she has become a pioneer of Bolivian fashion, being the first designer to have a red carpet in Hollywood. Her grandmother started with the craft in the 60's, her mother continued with the tradition becoming a reference of haute couture in Bolivia. Born in Santa Cruz de la Sierra (Bolivia), Ericka Weise https://www.facebook.com/Erika-Weise-30183001046/ is the third generation of a family dedicated to fashion. She studied in Buenos Aires, then, created the brand WEISE.
WEISE is a brand established in Santa Cruz de la Sierra (Bolivia), where designer Ericka Weise https://www.instagram.com/erikaweise/ shows a young and personal vision in her creations, using her family heritage in haute couture and elements of the different cultures that coexist in her homeland. The Bolivian Ava Guarani Community of Tentayape inspires Weise's 2019 collection https://weise.com.bo/en/bio-2/, where the power of a culture and its customs are hermetically preserved.
If you want to get to know other creative people who have contributed to enriching international fashion scene, you can type http://meetingbenches.com/category/boutique_travel/. The sole purpose of this site is to spread the knowledge of these artists and that other people enjoy their works. The property of the images that appear in this blog correspond to their authors.