Through forests, close to the Jurassic period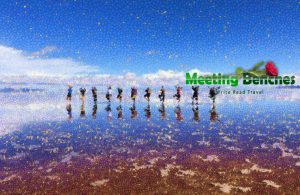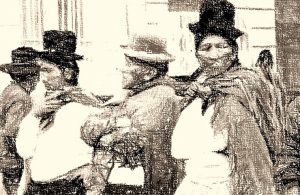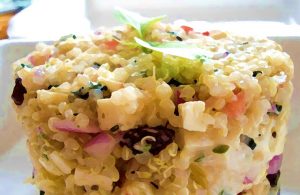 Preparing a trip to Bolivia https://www.worldlyadventurer.com/traveling-bolivia/, the first images that immediately come to mind are those of a mountain and plateau landscape. This region hosts famous places, such as the Salar de Uyuni and Lake Titicaca. The Altiplano is indeed a succession of landscapes of original beauty: on one side the Cordillera Real, on the other the Cordillera Occidental with the volcanoes Sajama and Licacanbur. Do not forget the Yungas, between the Andes and the Amazon, where the high mountains merge with the green of the jungle. We offer you an itinerary that winds through La Paz, Cochabamba and Sucre, places where five Bolivians will offer you expressions of their artistic creativity.
In La Paz, men avoid traditional clothes, adopting clothing that is more western. Calle Sagarnaga and its surrounding streets host the largest tourist market in the city. Objects such as caps, sweaters, leg warmers, scarves and gloves are used to keep the cold away, while brightly colored ponchos complete the last purchase wish. Foreigners are now the biggest buyers of these rainbow-colored alpaca products. For three generations, the women of the family have been passing on the role of pioneer of Bolivian fashion. Erika Wiese is one of them.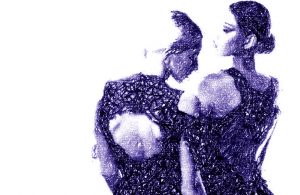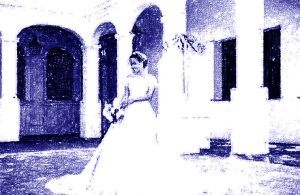 Since the 1960s, the Wiese family has demonstrated a passion and commitment to the textile world. Today, Ericka Weise continues in La Paz with this family tradition. From a very young age she showed a passion for design, this led her to study textiles and clothing design at the University of Palermo in Buenos Aires (Argentina). In 2010, she created her own prêt-à-couture brand, to pay tribute to that tradition that has been preserved in her family for so many years.
Although it is not a prime spot for haute cuisine, La Paz's quality places to eat are on the rise. Entering Manna Ser Sano restaurant https://www.facebook.com/MannaSerSano/, you can discover a good place to consider. Its names of the dishes inspire awe and appetite:  Papicar bien (to nibble healthily, or to make love well), Atún romántico (romantic tuna) and the natural juice Fuera toxinas (get out, toxins). Through the combination of colors and original flavors, they has been successful in creating a unique culinary experience for their customers. Look at the faces around you, they are the timeless faces immortalized by Wara Vargas Lara, a photographer who works in this city.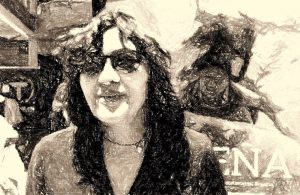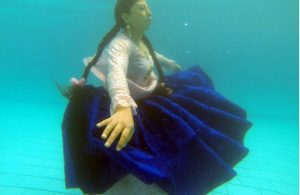 She is a Bolivian photographer based in La Paz. In the last 15 year, she has worked as a photojournalist for various media. She grew up surrounded by photography, thanks to her parents, both artists. Her photos are part of the book of Bolivian photographers Fotografica 2006 and Fotografia Boliviana 2012. With her photographs, Wara Vargas Lara https://www.facebook.com/wvlara captures within the space-time binomial the bullfighting festival that takes place in the city of El Alto (Bolivia), where bulls are not killed. She continues to work in La Paz, for the local newspaper Pagina Siete.
Capinota is a small town in the Bolivian Department of Cochabamba. There is one UNESCO world heritage site nearby. It is Historic City of Sucre in a distance of 132 mi (or 212 km), Southeast. While being here, you might want to pay a visit Cochabamba. Mostly known from a movie starring Al Pacino, Cochabamba is city with a permanent spring-like climate and nearby national parks. You can get to Torotoro, the famed geologists' paradise that features an abundance of dinosaur tracks. During the trip, you can listen to a selection of Bolivian folk music from Los Kjarkas, a musical group formed in these places.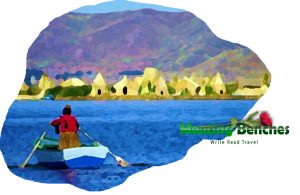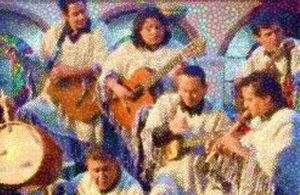 Among the styles they play are Saya, tuntuna, huayno, and carnavales. The Los Kjarkas, http://www.loskjarkas.com.bo/2019/ from the Capinota province (department of Cochabamba), are a Bolivian Andean music group, known for Llorando se fue, a song in Spanish that was adapted to the rhythm of lambada by the Kaoma group to become a worldwide success in 1989. The instruments they use include the charango, quena, zampona, ronroco, guitar, and bombo.
The facade of Cathedral of Cochabamba reflects a mestizo fusion of Spanish Baroque and indigenous architectural styles. Perched atop the hill in Cochabamba, tall statue of the Cristo de la Concordia is the tallest of its kind in the world. Located to the east of Cochabamba, the National Park Carrasco is boasts cloud forests, deep valleys and exuberant vegetation. Clothing, food, souvenirs, or books? One of the biggest attractions in Cochabamba is La Cancha (the city market on the south side of town), the largest open-air market in South America. Your unforgettable memory of these places? A book of poems by Adela Zamudio, born under this wonderful sky full of stars.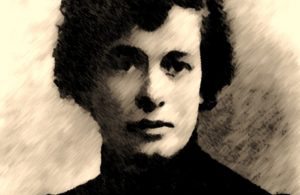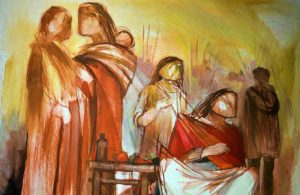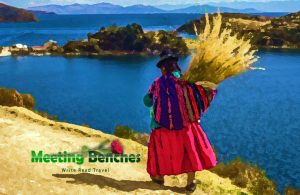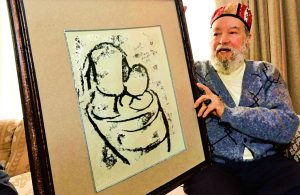 In her time, but even today, her presence and impact in Bolivian society were and are much broader than literary ones. The day of the anniversary of her birth, it became in her honor in Bolivia the Women's Day. Adela Zamudio https://www.biografiasyvidas.com/biografia/z/zamudio.htm, was born in Cochabamba on an October day 1854. Writer and teacher, painter and pioneer of the feminist movement in Bolivia, she is considered the greatest exponent of the culture of her country.
Their black hats and pouches containing amulets can identify Bolivian yatiri. The Witches' Market is a popular tourist attraction located in Cerro Cumbre, a mountain clearing in La Paz. Merchandise (sold run by local witch doctors known as yatiri), includes medicinal plants and armadillos. Most famous of all the items sold are the dried llama fetuses, buried under the foundations of Bolivian houses as a sacred offering to the goddess Pachamama. In his home-laboratory, the Bolivian painter Gil Imaná has masterfully interpreted the magic of this Andean world.
Gradually, his palette has discovered rhythms, colors and traits that reflect his vision of the world. His lab-house in La Paz has been declared cultural heritage of the city. He has made over 80 individual exhibitions and 200 collective exhibitions, participating in the biennials of Maracaibo, Miami and Venice. Bolivian muralist painter, he founded the Anteo Group in 1950, becoming professor at the High School of Fine Arts of La Paz. Gil Imaná https://www.facebook.com/243304844475/posts/216000538439222/ was born in Sucre (department of Chuquisane) in 1933, where he studied painting and made his first exhibition in 1949
The purpose is to spread the knowledge of these artists and that other people enjoy their works. The property of the images in this blog correspond to their authors. If you want to know our author travel already published, you can type http://meetingbenches.com/category/author_travels/.