An origami city folded, until made by nothing.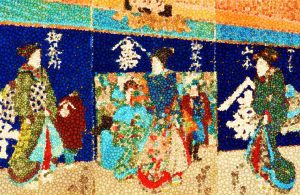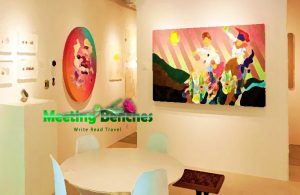 From ancient Japanese temples to towering skyscrapers, is a city of contrasts, blending the old with the new. Tokyo has it all. Catch a glimpse of this enchanting city https://www.gotokyo.org/en/, with Takeshi Kitano's brushes and the poet-musician Kazuki Tomokawa, reading the mysteries of Natsuo Kirino, not to mention the sense of beauty of Rei Kawakubo and intimate observations Ihei Kimura, captured by his Leica camera.
Best places to buy art in Tokyo, one of the best places in the world for art lovers. Arriving 4F, 1-10-1 Kanda Jinbocho (Chiyoda), you find The Mita Arts ukiyo-e gallery, with quality Japanese woodblock prints and paintings. Address 2-21-3 Kanda Jimbocho (Chiyoda-ku): welcome to Hara Shobu, an oasis of traditional Japanese prints and illustrations. Finally, you are at 3-12-17 Shimogi-ku (Shinjuku-ku), in The Adachi Hanga, a gallery, workshop and publisher of woodcut prints. Takeshi Kitano paintings for sale? Saatchi Art https://www.saatchiart.com/paintings/takeshi-kitano/feature, with paintings created by thousands of emerging artists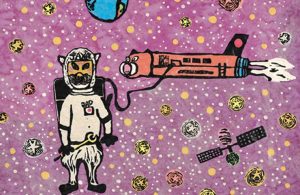 He was born in Tokyo in 1947, entering into show business in 1972. With his distinctive art of speech, TAKESHI KITANO https://kitanofanclub.wordpress.com/ became one of the most popular entertainers in the country during the 1980s. After an incredibly prolific 25-year career, he continues to be one of the foremost personalities in Japan. The extraordinary success of 1997's movie Hana-bi, confirmed his figure of international cinema. In 2002, for the first time in six years, he remained behind the camera on Dolls, his tenth film as a writer-director.
You too can spend your time in some of the many great record shops Tokyo has to offer, listening to music. Be-In Records https://experience-suginami.tokyo/2015/09/be-in-records/. If you are a fan of the Beatles, welcome to heaven. They have entire sections devoted to individual band members. If you like Kazuki Tomokawa, try to buy his 2016's Gleaming Crayon.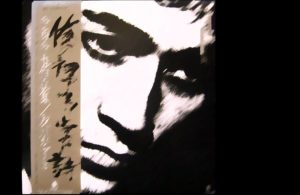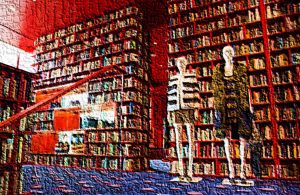 KAZUMI TOMOKAWA held his first solo show in Tokyo in 1985, and since then he has attracted the attention of artists and opinion-makers. In 1993, he released the album Fault of Flowers, that attracted praise from a contemporary Japanese composer. Their relationship continues to this day. Around 1994, he produced poetry compilation, a picture book and a collection of essays. In 2004, he appeared into a cult director film, which uses the motif of the 19th century killer.
Maybe you enjoy a good book, together it every little detail from the smell of the paper, ink on the pages and the weight of the book. Most people travel to Omote Sando for the high-end fashion shops and restaurants, but here you can find the most beautiful and historic bookstores in Tokyo. You can enter The Hidden Gem, hidden in a spot you would hardly expect a bookstore to be. You too will discovered – looking for the last Natsuo Kirino's novel – that this place it is not only a bookstore, but also vintage books and new Japanese art.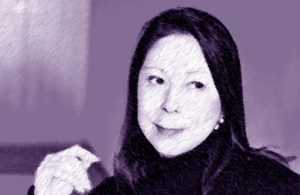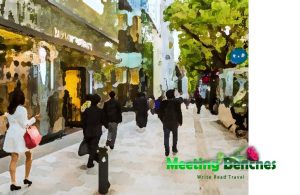 She enjoys reading and tasting the creative work of other people, as well as contemplating ideas for her next novels. It was not until her forties that she became popular, as a writer. Her father was an architect, so she has lived in many different cities, including her Tokyo. She is a Japanese novelist and a leading figure in between recent female writers of Japanese detective fiction. NATSUO KIRINO was born in Kanazawa (Ishikawa Prefecture), into an October day, 1951, now married and with a daughter.
Aoyama is a district of Tokyo, located in the northwestern part of Minato. The district owes its name to a family who maintained his mansion there. During the Edo period, this land hosted temples, shrines and samurai dwellings, but today it is one of the most popular shopping areas, well known for fashion boutiques, restaurants and shops. Walking the streets of the Japanese capital, do not forget to include in your itinerary the numbers 5-2-1 Minami-Aoyama (Minato-ku), where you will find the fashion creations of an extraordinary woman.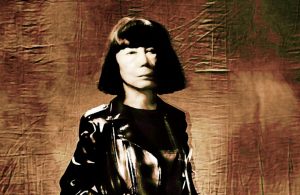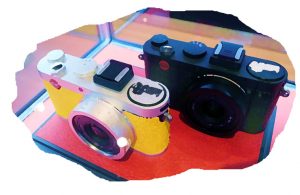 Born in Tokyo on a day in October 1942, she studied art and literature, and then became a freelance designer. She, the great woman of Japanese stylistic avant-garde, with overlapping materials in an unconventional way, loves to create three-dimensional dresses with exaggerated shapes. With REI KAWAKUBO http://www.comme-des-garcons.com/, the beauty of the absurd is on the catwalk. Looking at what it creates, you have the perception of observing a sculpture, a work of art to admire in a museum.
The duty-free Leica Store Daimaru Tokyo https://en.leica-camera.com/Stores-Dealers/Leica-Stores-Worldwide/Leica-Store-Daimaru-Tokyo, is located on the 10th floor of Daimaru. Inside the store, there is a full selection of digital cameras from the Leica M-System. Obviously, there are also the well-known Leica binoculars. The developing informal photographs was made by a famous Japanese photographer with his Leica camera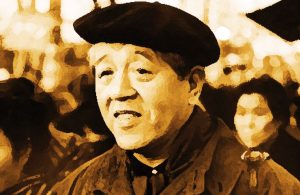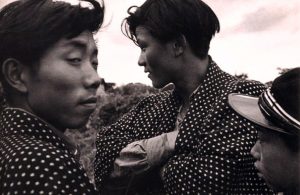 In 1930, he joined the advertising section of a soap and cosmetics company, developing informal photographs made with his Leica camera. Born in Tokio into a December day, 1901, he become one of the most celebrated Japanese photographers of the twentieth century. IHEI KIMURA started taking photographs when very young, opening a photographic studio in Nippori (Tokyo) in 1924. To learn more about this creative man, nothing better than a book that, even through images, tells you about him http://www.ajapanesebook.com/2010/09/kimura-ihei-kimura-ihei-no-m-1970.html.
The purpose is to spread the knowledge of these artists and that other people enjoy their works. The property of the images in this blog correspond to their authors. If you want to know our author travel already published, you can type http://meetingbenches.com/category/author_travels/.