The romance of the vagabond musician, in an age where we have forgotten how to live.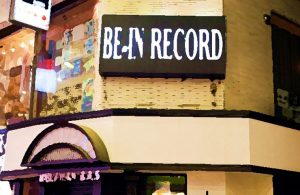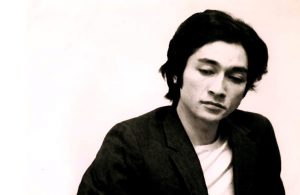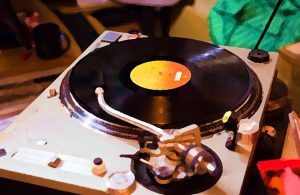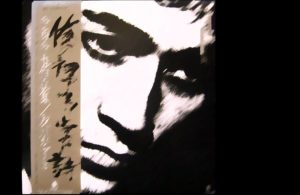 Perfect location and perfect size. No wonder about this underground experimental music legend, where in 2019 Kasuki Tomokawa experienced his musical creativity. Come out of JR Koenji station north exit and turn left. Ahead you will see a McDonalds on the corner of a small street called Central Road. Go down Central Road about 150 metres. On the right in the basement of a building, you will see Showboat https://www.showboat1993.com/, where there is no limit to genre, age, or professional level of the performers.
As the years go by, his music and art, seem to become even more beautiful. Born in Mitane-machi (northern Japan) on a February day, 1950, surrounded by nature of the Mitane River, he was brought up by his grandparents.  During his years at Ukawa Middle School, he displayed no interest in literature. In the library, KAZUKI TOMOKAWA http://kazukitomokawa.com/ had knowed the beauty of a poem, by Japanese symbolist poet Chuya Nakahara.
While managing a school basketball team, KAZUMI TOMOKAWA read Osamu Dazai and Hideo Kobayashi books. The early 1970s, taught himself to play acoustic guitar, and began to set his poems to music. In 1974, he has to know the members of a radical Japanese rock band. Writing songs https://www.youtube.com/watch?v=gD6xjZC4wgM and even appearing on stage as an actor, for their plays in the late seventies. It was also during this period that he first became interested in art.
KAZUMI TOMOKAWA held his first solo show in Tokyo in 1985, and since then he has attracted the attention of artists and opinion-makers. In 1993, he released the album Fault of Flowers, that attracted praise from a contemporary Japanese composer. Their relationship continues to this day. Around 1994, he produced poetry compilation, a picture book and a collection of essays. In 2004, he appeared into a cult director film, which uses the motif of the 19th century killer.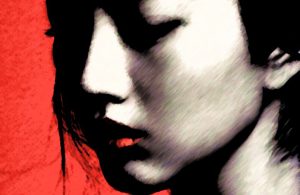 A SONG FOR THOSE WHO CHEATED DEATH – If the wire around their neck tightened up too hard, too hard, too many creases would appear. Obviously, if their ankle got beaten to a pulp with an ax, the life would be squeezed out of them. Obviously, if they pointed a machine gun at their face and went "bang", the eyeball would fly God knows where. Obviously, if they dove into the sea with the weight of Nara's Giant Buddha. Tunas, whales and whatnot would swim away in fright, obviously. Here are some more lyrics about a leg going "splash" in a bath of sulfuric acid. Dirt instantly dissolves, obviously, if their belly was torn into shreds with a long dagger. Whoever is stitching that up would be in a pickle, obviously, if they jumped headfirst into a Tsubaru 2, the ceiling would be so drawn back. Oviously, things like singing, dancing, spending New Year with family or clapping to the beat. I do not think I can do it. This song will not die. A song for those who cheated death.
If you like to deepen the knowledge of the musicians who have contributed to enrich the world music scene, you can type http://meetingbenches.com/category/music/. The property of the images that appear in this blog correspond to their authors. The sole purpose of this site is to spread the knowledge of these artists and that other people enjoy their works.