Where creativity becomes innovation, if transformed into reality
Journey into the creativity of France https://nz.ambafrance.org/Creativity-A-quintessentially-french-trait, where être means to be and where it indicates nationality and profession, but also where it describes people and things. One can be French by descent or by the battles waged, yet, already in conceiving a certain type of sail or handbag; in both cases, the thought can be realistic and creative. We like to imagine and propose the story of an original journey, where precisely that kind of people were an example of life to be observe, remembered and respected. A tribute to the excellence of the French, as well as to the history of some of them, can simply be to add French Design https://www.abebooks.com/9788857214092/French-Design-Creativity-Tradition-Lardet-8857214095/plp to your personal library.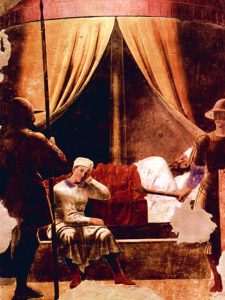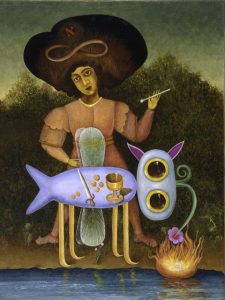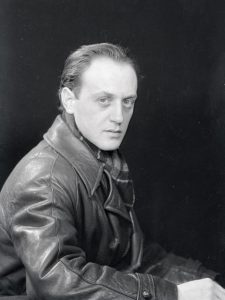 The nocturnal thought that we call dreams is a psychic phenomenon linked to the perception of images and sounds by the dreaming subject. Those conscious thought processes are not only the object of study of traditional psychology; it is also of the divination art and the creative activity of a specific typology of artists. Sogno di Costantino is a painting by the Italian Piero della Francesca, while Dream caused by the flight of a bee around a pomegranate a moment before awakening was create by Salvador Dalì. Five centuries of art encompass those two ways of illustrating a dream that we include in Surrealism, an avant-garde artistic and literary movement known to the painter Victor Brauner in the twentieth century. His Prelude to a Civilization represents a gigantic white animal in profile on a blue and green ground, which preserves a series of stylized and strange representations inside. I am the dream. I am the inspiration. Through his work, he has depersonalized the human form, describing his anxieties to you. In his postwar paintings, he included tarot cards, Egyptian hieroglyphs and ancient Mexican codices. The Dadaist and then Surrealist painter Victor Brauner https://www.artsy.net/artist/victor-brauner, born in Piatra-Neamt (Romania) in June 1903, died at the age of 63 in Paris, the city where he was burie in the Montmartre cemetery. His pictorial work is well represent at the Georges Pompidou Museum of Modern Art and the Ville Museum of Modern Art in Paris, as well as at the Strasbourg Museum of Modern and Contemporary Art.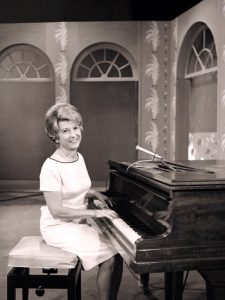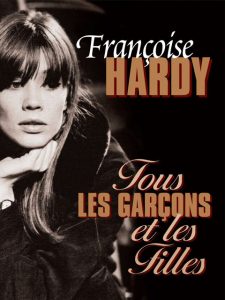 Broadcast from 1955 to 1974, a variety television and radio program was created in the form of a singing lesson given by Mireille Hartuch, stage name Mireille. In 1960, looking at Le Petit Conservatoire in Paris, you would have discovered a thin girl with long brown hair. The manager had recommended her to push her voice a little higher. Yet, at least for Françoise Hardy, it was possible to have a great career even with a small voice. That private music school, the Petit Conservatoire directed by Mireille Artyush, was chose by her parents as a suitable place for her to have professional musical knowledge. In her spare time, she devoted attention to psychology and astrology, publishing books and participating in radio broadcasts. Poet Jacques Prévert wrote her a text for the program at Olympia. Writer Manuel Vázquez Montalbán wrote her a poem bearing her name, while Japanese singer Yumi Arai wrote and recorded a song in homage to her. In addition, Bob Dylan mentioned Françoise Hardy http://www.francoise-hardy.com/ in a poem. FOR FRANCOISE HARDY – For Françoise Hardy at the seine's edge a giant shadow of notre dame seeks t grab my foot. Sorbonne students whirl by on thin bicycles, swirlin' lifelike colors of leather spin. The breese yawns food, far from the bellies, or Erhard meetin Johnson, piles of lovers. Fishing, kissing lay themselves on their books, boats. Old men clothed in curly mustaches float on the benches. Blankets of tourist in bright nylon shirts with straw hats of ambassadors. Cannot hear Nixon's dawg bark. Now will sail away as the sun goes down, the doors of the river are open I must remember that. I too play the guitar. It is easy t stand here, more lovers pass on motorcycles, roped together. From the walls of the water then I look across to what they call the right bank, an envy your trumpet player.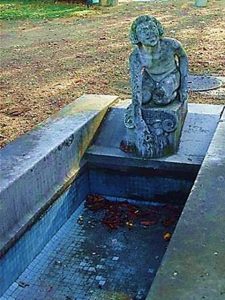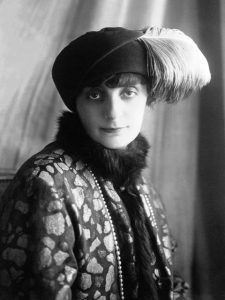 Close to Porte Maillot, between the boulevards des Maréchaux, de l'Amiral-Bruix and the ring road, the Anna de Noailles square https://www.paris.fr/equipements/square-anna-de-noailles-2609 is a green area of the 16th arrondissement of Paris. Created in 1932, this square partly houses a fountain by Nîmes sculptor Marcel Courbier. With an exhibition open until April 10, 2022, the Carnavalet museum commemorated the 150th anniversary of the birth of Marcel Proust, connected to the friendships and loves to which the memory of that square is link. Throughout her life, she had a troubled friendship with the novelist and essayist Maurice Barrès. Her father died at the age of ten, yet in Victor Hugo's poems, she discovered a language to overcome that loss through artistic representation. Descending from families of Romanian boyars and daughter of a prince, she had a Greek pianist for mother. Born in Paris in November 1876, she became a famous French poet and novelist. Anna de Noailles http://www.marcelproust.it/gallery/noailles.htm wrote three novels, an autobiography and many poems, passionately developing the themes of love, nature and death. TO LOVE IS TO LIE NO MORE – To love is to lie no more. No cunning is necessary when the warm arm encloses the fleeing body that pleased us. Believe in my voice which dreams and sings and which builds your paradise. Would you know I am mean if I did not tell you? Weakly wicked, in thought, and to rediscover at times that sensible solitude which I denied by loving you!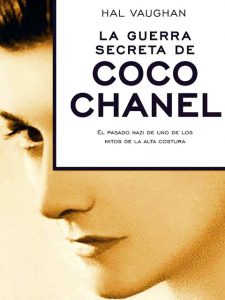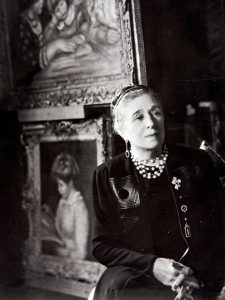 To learn about Parisian fashion, you could use a few good books. Coco Chanel, The biography https://www.amazon.it/Coco-Chanel-biography-Henry-Gidel/dp/8871807049, would introduce you to the story of a 12-year-old orphan, the nuns of a convent in Corrèze and a small provincial town. The young Gabrielle Chanel, who, as Jeanne Lanvin did, with genius, character and courage, is a protagonist of the 20th century costume. By purchasing Merci, Monsieur Dior https://www.giunti.it/catalogo/merci-monsieur-dior-9788809902633, instead, you would discover the luxurious Galeries Lafayette and the sumptuous palace of the designer Christian Dior. The eldest of a modest family, from an early age she displayed a strength of character that heralded her extraordinary destiny. Born in Paris in January 1867, she became the most important fashion designer of the 1920s and 1930s. Before becoming a milliner at rue du Faubourg Saint-Honoré, at the age of sixteen Jeanne Lanvin https://study.com/academy/lesson/jeanne-lanvin-biography-history-designs.html worked as a milliner's apprentice and then as a dressmaker at Talbot. Skilled in the use of embroidery, embossed decorations and floral patterns, she knew how to graft these tastes of her into her own Lanvin brand, which was later continue by her daughter. By entering the official Lanvin website https://www.lanvin.com/us/women/ready-to-wear/dresses.html, you will be able to discover their silk or Lurex dresses, voluptuous charmeuses and evening dresses for women.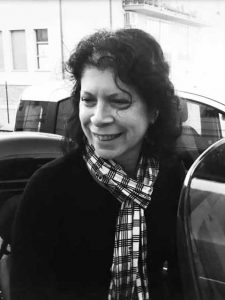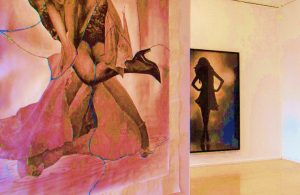 For photography lovers, as well as for Lise Sarfati, Paris is necessary. The Maison Européenne de la Photographie hosts, to name a few, the works of Henri Cartier-Bresson, Helmut Newton and Édouard Boubat https://www.mep-fr.org/en/homepage/. At number 1 of the Place de la Concorde, in a space in the Tuileries Garden, you will find not only volumes of photography, but also a Japanese restaurant and an auditorium. At 44 Rue de Sevigne, on the other hand, there is a small shop full of photography and fashion books. By combining snapshots and arranged tableaus, that French woman has developed portraiture that is highly recognizable for its enigmatic quality. Her book Acta Est https://www.amazon.com/Lise-Sarfati-Acta-Est/dp/0714848425, documents the ruins of post-communist Russia, capturing abandoned factories and lost characters. Her 2017 series With Oh Man, it is tableaux depicting lonesome men walking in downtown Los Angeles. Conjuring a layered world at the edge of reality and fiction, Lise Sarfati's work https://artpil.com/lise-sarfati/ approach from the categories of travelogue and photo-journalistic essay. The title of her 2005 photographic series, La Vie Nouvelle, is inspire by La vita nova of Dante Alighieri.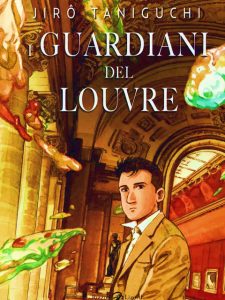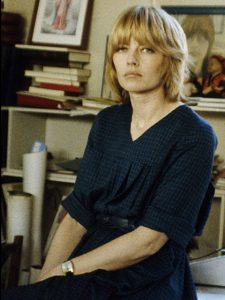 The fascination of traveling in the world of comics can also be enrich with a selection of graphic stories. France in the sixties is illustrate by Claire Bretécher, while the Paris of 1917 is contained in Silas Corey – The Aquila network https://www.amazon.it/Silas-Corey-1-Fabien-Nury/dp/8869133915, a book by Pierre Alary and Fabien Nury. Reading The Guardians of the Louvre https://www.ibs.it/guardiani-del-louvre-libro-jiro-taniguchi/e/9788817086103, by Jiro Taniguchi, you will discover the Eiffel Tower and the Louvre, inside which a tourist Japanese is kidnapp by the spirits that populate it. This French cartoonist, Claire Bretécher https://www.rsi.ch/play/tv/-/video/incontro-con-claire-bretecher?urn=urn:rsi:video:12736890 , was born in Nantes on an April day in 1040. At a very young age, in 1963 she made her graphic debut with René Goscinny, then continuing to offer herself to an ever-wider audience on the comic weeklies Spirou and Tintin. She collaborates on an issue of the Journal Record, while with her character Cellulite she stigmatizes the excesses of feminism in the newspaper Pilote. With her tables of the Frustrati, at the turn of the seventies and eighties, on the pages of a weekly, she had described the French youth: middle-class leftists on the sofa, cigarette in hand. She have masterfully drawn, with cynicism and irony, the French left and feminism of the seventies.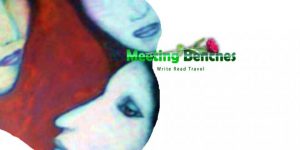 The intellectual properties of the images that appear on this blog correspond to their authors. The only purpose of this site is to spread the knowledge of these creative people, allowing others to appreciate the works. If you want to know our author travel already published, you can type http://meetingbenches.com/category/author_travels/.