An attentive woman, between feminine identity and geography
Blending reality and fiction, her deceptively simple photographs contain an air of mystery that she captures using her camera to capture the intricacies of time and place. Her photographs, simple on first viewing, have a quality that come merging of portraiture and snapshot. She is currently represent by Rose Gallery in Los Angeles. A cinematographer has cited her's work as inspiration for a look of an Oscar-nominated 2017 film. Lise Sarfati https://lisesarfati.com/ has been award the 1996 Prix Niepce, and between 1996 and 2011, she was a member of Magnum Photos.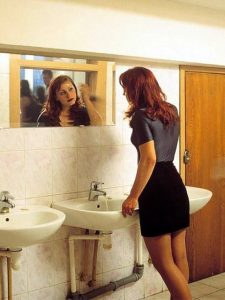 She has lived and worked in the United States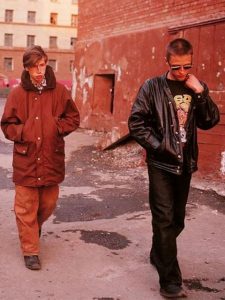 since 2003. Her photographic richness is due to her perceptive capacity, essential without effects. Each of her works approaches the intensity of the relationship established with the person photographed and the surrounding context. In her work, she invites the viewer to explore what lies beneath the photographic appearance. She worked between Russia and the United States, exploring the instability of feminine identity. French photographer and artist Lise Sarfati https://www.instagram.com/lise_sarfati/, born 1958, is note for her photographs of characters that capture on the relationship between people and the urban landscape.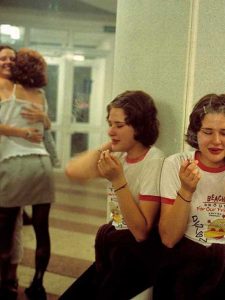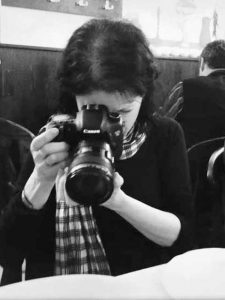 She captures the beauty of adolescents as if in a spell, with a way of doing that also harnesses their loneliness. Her impeccable photographic compositions, elementary and clean, play silently between people and places. She has participated in many group exhibitions, including Paris Centre Georges Pompidou, Milano Triennale and Huis Marseille, in Amsterdam. With her way to work, she try to enlarge the space for contemplation suggesting viewer to explore what is in her images. Her images of urban ruins and young people, resulted in her 2000 work Acta Est. Lise Sarfati https://www.artsy.net/artist/lise-sarfati graduated in Russian Studies from the Sorbonne, becaming the official photographer for the Académie des Beaux Arts. She lived in Russia capturing the atmosphere of a country in transition.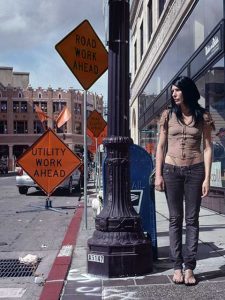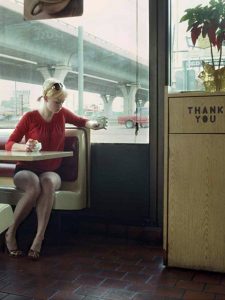 By combining snapshots and arranged tableaus, she has developed portraiture that is highly recognizable for its enigmatic quality. Her book Acta Est https://www.amazon.com/Lise-Sarfati-Acta-Est/dp/0714848425, documents the ruins of post-communist Russia, capturing abandoned factories and lost characters. Her 2017 series With Oh Man, it is tableaux depicting lonesome men walking in downtown Los Angeles. Conjuring a layered world at the edge of reality and fiction, Lise Sarfati's work https://artpil.com/lise-sarfati/ approach from the categories of travelogue and photo-journalistic essay.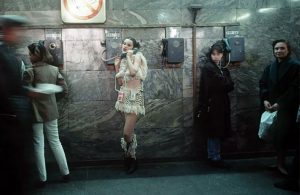 The title of her 2005 photographic series, La Vie Nouvelle, is inspire by La vita nova of Dante Alighieri. In 2003, Lise Sarfati https://www.amazon.com/She-English-French-Lise-Sarfati/dp/1936611007/ref=sr_1_1?qid=1649315619&refinements=p_27%3ALise+Sarfati&s=books&sr=1-1 travelled across the United States photographing adolescent is throught Austin and Los Angeles. Her American projects explore her interests on feminine identity, and the everyday.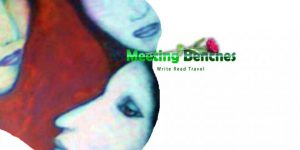 If you want to know already published photographic stories, you can type https://meetingbenches.com/category/photography/. The intellectual properties of the images that appear on this blog correspond to their authors. The sole purpose of this site is to spread the knowledge of these creatives, allowing others to appreciate the works.