The infinite heart of a woman named Anna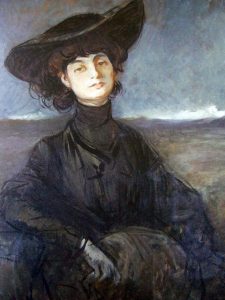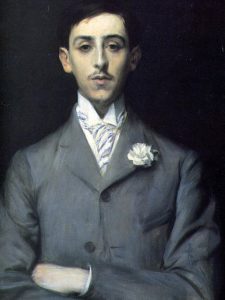 Throughout her life, she had a troubled friendship with the novelist and essayist Maurice Barrès. Her father died at the age of ten, yet in Victor Hugo's poems, she discovered a language to overcome that loss through artistic representation. Descending from families of Romanian boyars and daughter of a prince, she had a Greek pianist for mother. Born in Paris in November 1876, she became a famous French poet and novelist. Anna de Noailles http://www.marcelproust.it/gallery/noailles.htm wrote three novels, an autobiography and many poems, passionately developing the themes of love, nature and death.
TO LOVE IS TO LIE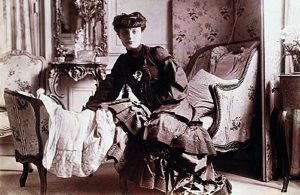 NO MORE – To love is to lie no more. No cunning is necessary when the warm arm encloses the fleeing body that pleased us. Believe in my voice which dreams and sings and which builds your paradise. Would you know I am mean if I did not tell you? Weakly wicked, in thought, and to rediscover at times that sensible solitude which I denied by loving you!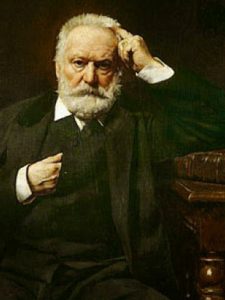 Her aunt was among the animators of the Parisian artistic life of the late 19th century, while two of her cousins were friends of Marcel Proust. In 1897, Anna de Noailles https://www.annadenoailles.org/biographie/?langswitch_lang=en married Mathieu de Noailles, having a daughter named Anne Jules. At 34 avenue Hoche, in her living room, she hosted, among others, Colette, Robert de Montesquiou, and Paul Valéry, Alphonse Daudet, Paul Hervieu and Max Jacob. With immediate and resounding success, she published Le Coeur innombrable, her first collection of poems, in 1901. Then, after her second collection of poems, she published three novels.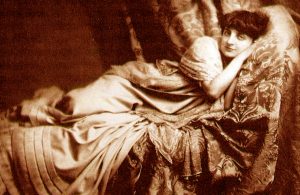 SONG FOR APRIL – All night long the light rain has slipped in jets and leaps. Come and breathe in the deep wood the smell of bitter greenery. Your heart is sad, gloomy and weary, like the dawning day. It will soon fade the sweet smell of lilacs. Today the pitiful soul feels its vague torment crying. Come and listen to the dripping of dead, wet leaves.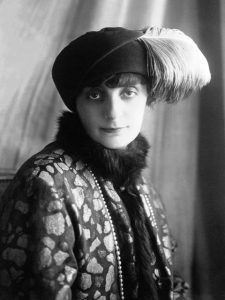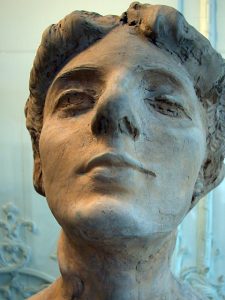 Her Les Éblouissements, published in 1907, was the first volume of mature poetry. Compared to urban environments, his poems testify to his predilection for beauty and the natural world. Together with other Parisian women, in 1904 Anna de Noailles http://www.orizzonticulturali.it/it_interventi_Alina-Monica-Turlea.html created the Vie Heureuse prize, which later became the Prix Femina, destined for the best of French women's prose and poetry. She was portray by famous painters and enjoyed great worldly notoriety. In 1906, however, she modeled for the sculptor Auguste Rodin.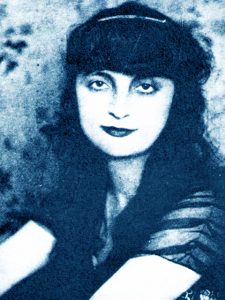 I DO NOT LOVE YOU – I do not love you so your mind can be other than you can be. Your distracted dream never penetrates my anxious, dolent and surprised heart. Don't worry about my stupefaction, these profound shocks, my half-death; I have fed my eyes with your attitudes, my eye has measured your body so well, that if I had to die of yourself, faint one day from excess of you, I would believe I was sleeping the supreme sleep in your arm, closed on my narrow being.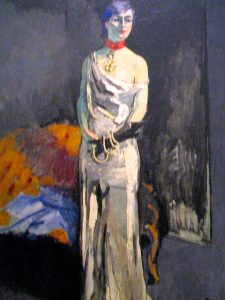 After 1911, plagued with health problems, she stayed in her bedroom, writing and receiving guests. Beginning in 1923, she composed poems focused on death, collected in L'Honneur de souffrir. Her family spent the winter in Paris and the rest of the year near Évian on the southern shore of Lake Geneva. Not only was Anna de Noailles https://ville-evian.fr/fr/culture/patrimoine/jardin-votif-danna-de-noailles the first woman to be awarded the Legion of Honor, in fact, she was also awarded the Grand Prize for literature of the French Academy. She died in 1933. You can visit her grave at the Parisian cemetery of Père-Lachaise, while her heart is in the cemetery of Amphion-les-Bains, in Publier.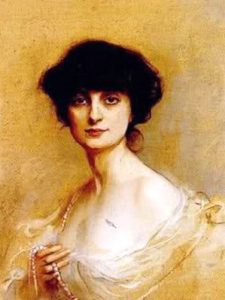 THE ARDOR – Laugh or cry, but only the heart. Be full of perfumes like a vase, and contain to ecstasy the living force or the languor. To have pain or joy, provided that the heart is deep like a tree where wings make tremble the foliage which bends; to go away thinking or dreaming, but that the heart gives its sap and that the soul sings and rises like a wave in the wind. May the heart light up, or be veile, may it be dark or lively by turns, but may its shadow and its day have the sun or the stars.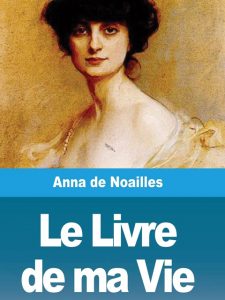 Together with her older brother and younger sister, she led a privileged life. In addition to French, she spoke English and German, and grew up appreciating the arts. In his house on Rue de Courcelles, Marcel Proust gave a great dinner in honor of Anna de Noailles https://www.amazon.com/Life-Poems-English-French/dp/0984264019, which was also attended by Anatole France and Léon Daudet. Not only did she enjoy spending her time receiving her visitors lying on a bed; she was so fickle that a lover of hers said, "If only she could shut up, I could listen to her!" In 1930, she published an autobiography of her about her childhood and adolescence, Le Livre de ma vie, but she was unable to complete it, as she died in Paris in April 1933.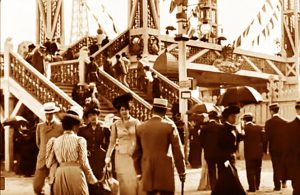 LYRICS TO THE MOON – The moon, tell us if it is your pleasure. O cajoling moon! That men bend to your desires like the stormy sea, is it your wish that those who were gentle and calm all day, succumb in the evening to the sin of love through the fields and the cities? Do the kisses rise towards you like water which vanishes, to make, on your vain forehead, that halo which makes its pallor iridescent? Is it to seduce you or distract you, when you pout, that men go off to hang themselves or drown, the moon with beautiful cheeks? Do you shine so that those who walk without shoes, without joy and without money, have, on the hard paths, rays at their feet during your moonlight? In the abandoned hearts, in the destitute hearts, which beat through the world, do you let yourself fall like a silver shield, sometimes, O round moon? O moon, which in the evening comes to drink at the ponds and lie down in the grass, what evil could have disturbed, with panting desire, your superb languor? It is to have seen the irreverent goat and the amorous goat unite in the clear night, and awaken the heavens with their happy clamor; it is to have seen Daphnis approach Chloe without detour favorable. It is to feel this odor of love rising. O inviolable moon!
If you want to know writers, you can type http://meetingbenches.com/category/library/, while for poets around the world http://meetingbenches.com/category/poetry/. The sole purpose of this site is to spread the knowledge of these artists and that other people enjoy their works. The property of the images that appear in this blog correspond to their authors.