There is no village without a river, nor a stream and a poet, or popular minstrel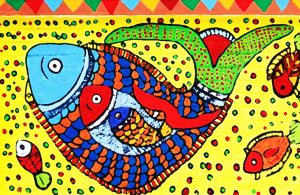 Time flows, as do people is lives, like the flow of water in a river. Expressing the perceptions of a community based on experiences in society life, proverbs reveal a common truth. Those sayings walk along orally through the generations, eventually becoming proverbs. In addition, Bangladesh's proverbs provide insight into the traditions of the nation where half-truth is more dangerous than lies. Welcome where there is not a single village without a river, or a stream and a popular poet or minstrel https://www.travelmate.com.bd/art-culture-of-bangladesh/. Remembering this way of saying, we begin our journey in Bangladeshi creativity, together with five people born in this part of the Indian sub-continent.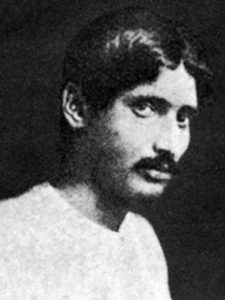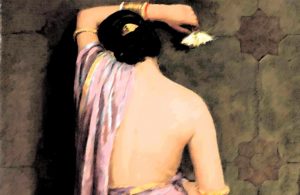 In the nineteenth century, when Neoclassicism was losing influence in Europe, new generations of creative people were looking for something new. Artists and writers abandoned reason and geometric perfection. Moving away from the perfection of art, they led to the birth of Romanticism https://learnodo-newtonic.com/famous-romanticism-painters. Those creatives continued to use words, colors and brushes, but with the passion of strong feelings. Each country developed autonomous variants of Romanticism, such as in the Indian sub-continent, where the painter Hemen Majumdar reinterpreted the sense of femininity. Disillusioned with art schools, he decided to teach himself by means of English books. His work was featured in several exhibitions, including the Tao Art Gallery. He was born in Kishoreganj (Bangladesh) in 1894, and painted the gates to welcome King George V, on his visit to India in 1911. In 1919, Hemen Majumdar https://www.tallengestore.com/collections/hemen-mazumdar founded Indian Academy of Fine Art in Calcutta and was awarded with First Prize in 1921-22 Bombay Art Exhibition.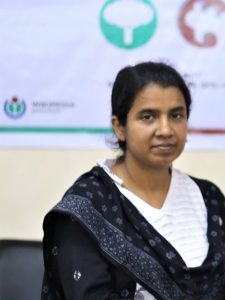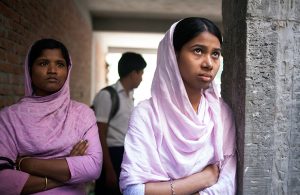 How to stimulate your creativity and photographic inspiration https://www.theguardian.com/artanddesign/2016/jul/02/photography-no-longer-just-prints-on-the-wall? First, you will have to break some habit related to your way of perceiving the environment around you. Try waking up a little earlier than usual, so you can for example discover the magic of colors that only the light of dawn can give you. As a second tip, you could start photographing what you never thought about photographing, even changing the perspective of the shot. To conclude, let yourself go to instinct and emotions. You will discover a different world, as Taslima Akhter did, who decided to document what nobody is talking. She wanted to be an artist by drawing and making handicraft but her dream had been ruined under the rubble. Born in Dhaka in 1974, she had become a Bangladeshi activist and photographer, awarded by Time magazine's "Top 10 Photos of 2013" for Final Embrace and best Photographer Award from the 2013 Dali International Photography Exhibition in China. In same year, while documenting the Rana Plaza collapse, Taslima Akhter https://www.taslimaakhter.com/ took a photograph of a woman and a man who had died, in each other's arms.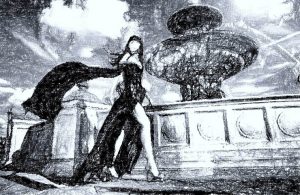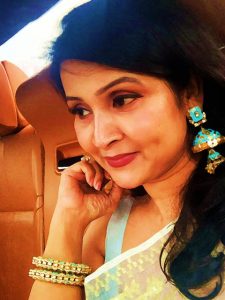 A happy marriage between art and fashion, a balance of good taste and sartorial construction, highlights beauty through splendid clothes. The sense of good taste can create clothes through continuous experimental tailoring, in which the costume designer evolves perpetually, to follow the needs of its market segment. Its six basic tools https://www.wow-professions.com/classic/tailoring-leveling-guide-classic-wow are a pair of scissors and a point striker, pins, a 50 cm ruler and a standard 150 cm tape cm, carbon paper wheels to mark the fabric and tailored adhesive tape. The designer Asma Sultana creates tailored clothes, with a modern interpretation of the silhouettes that accentuate the female body. As an in-house brand, she started ZarZain in 2009, expanding its lines into diversified global, fusion wear. With her husband, run the fashion retail company Ecstasy in Bangladesh (with the in-house brands Tanjim, ZarZain, and Zoan Ash). Known as Sultana, she was born in Dhaka into an October day 1977. Asma Sultana https://twitter.com/zoan_ash/status/1033304140095475712 is a Bangladeshi designer and fashion entrepreneur. Her modern take on the classic silhouettes, perfectly accentuate a woman's body.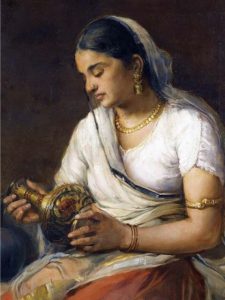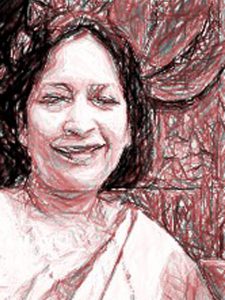 There are people who, in search of hidden poems, dedicate their time to an extremely original activity, simply by using colorful words and markers. The found poetry http://www.readwritethink.org/classroom-resources/lesson-plans/found-poems-parallel-poems-33.html always comes from something that is written somewhere, such as the page of a book or newspaper. Try it too, highlighting with a marker the words that attract you, so you will compose a written collage from which to erase the words that come out of the poetic texture. Shamim Azad creates poems differently, drawing on oral traditions and popular traditions. She is one of the best know Bengali poets in England. Her novels and stories include Shirno Shuktara, Shamim Azad Golpo Sonkolon and A Vocal Chorus. She lives in Wanstead (Redbridge, London). Her residencies have included, Sunderland City Library and Arts Centre, Poetry Society, and Apples and Snakes. Conferred by the Bangla Academy, in 2016 she was award "Syed Waliullah Literature Award". Shamim Azad https://www.exiledwriters.co.uk/portfolio-items/shamim-azad/ has performed at venues including Edinburgh Fringe Festival and Battersea Arts Centre.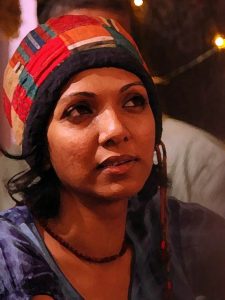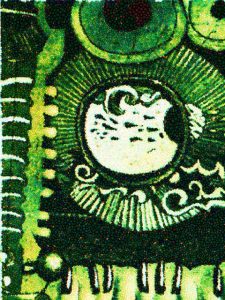 The images aroused by listening to a piece of music are impalpable, just like those of dreams https://www.youtube.com/watch?v=wlXAp850sDw. There is a musical psychotherapeutic technique based on the activation of personal representative functions. By stimulating mental functions, neurotic conflict stimulates creative production. This is what happens the deep and powerful voice of Anusheh Anadil, songwriter capable of transporting you to another world, thus making you know her country through musical creativity. She is running her crafts shop in Dhaka https://www.thedailystar.net/lifestyle/special-feature/jatras-future-anusheh-anadil-new-road-commerce-1286452, where she employs disabled people, former sex workers and roadside painters. She was the first Bangladeshi musician to talk about drug abuse and the need to reconnect to her own roots. She is the founder and creative director of Jatra Bangladesh, a creative force that promotes and spreads Bangladeshi arts and crafts. Anushed Anadil https://soundcloud.com/anusheh-anadil was born in Dhaka in 1977. With Bauls, she found freedom in musical creativity.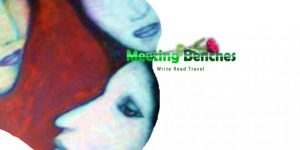 The intellectual properties of the images that appear on this blog correspond to their authors. The only purpose of this site is to spread the knowledge of these creative people, allowing others to appreciate the works. If you want to know our author travel already published, you can type http://meetingbenches.com/category/author_travels/.