When blend of feminism, religion and revolution tell you about God
The images aroused by listening to a piece of music are impalpable, just like those of dreams https://www.youtube.com/watch?v=wlXAp850sDw. There is a musical psychotherapeutic technique based on the activation of personal representative functions. By stimulating mental functions, neurotic conflict stimulates creative production. This is what happens the deep and powerful voice of Anusheh Anadil, songwriter capable of transporting you to another world, thus making you know her country through musical creativity.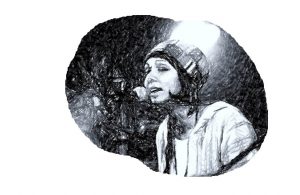 She is running her crafts shop Jatra in Dhaka https://www.thedailystar.net/lifestyle/special-feature/jatras-future-anusheh-anadil-new-road-commerce-1286452, where she employs disabled people, former sex workers and roadside painters. She was the first Bangladeshi musician to talk about drug abuse and the need to reconnect to her own roots. She is the founder and creative director of Jatra Bangladesh, a creative force that promotes and spreads Bangladeshi arts and crafts. Anushed Anadil https://soundcloud.com/anusheh-anadil was born in Dhaka in 1977. With Bauls, she found freedom in musical creativity.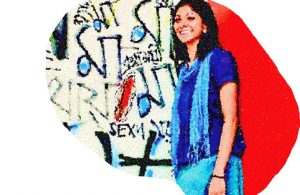 In 1998, he started performing with the Bangla band http://www.bangla-theband.com/, after had studied classical music as a child. Her deep and powerful voice can transport the listener to another world. Musician, songwriter, cultural activist and entrepreneur, she lives in Dhaka, with her children Raha and Arash. In 2012, she was invited to speak about her work at TEDex Dhaka. In addition to singing for films like Kaler Rakhal, Anushed Anadil https://www.youtube.com/watch?v=vPRmKwq-_V8&list=PLueci41_eKMN8Y8A9e5aDYYh8z98GSuCa&index=1 has worked with musicians such as Sam Mills, Indrajeet Dasgupta and Kangalini Sufia.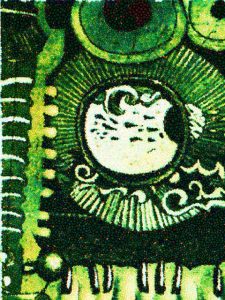 Her music, fiery blend of feminism, religion and revolution, tell you about finding God within yourself. Her interpretation of original songs led to popular culture. Anushed Anadil's Bangla band was Bangladesh's first female lead band, an iconic popular in both Bangldesh and Indian Bengal. Using songs from the discerning mystic, their second album from 2005 questioned religious extremism and corrupt politics. She is also a writer of very popular songs https://soundcloud.com/anusheh-anadil, such as Ekhon Bodhoy Phul and Dhormo Bujhe Manre Shokha.
If you want to get to know international music scene, you can type http://meetingbenches.com/category/music/. The property of the images that appear in this blog correspond to their authors. The sole purpose of this site is to spread the knowledge of these artists and that other people enjoy their works.