Drink Chianti, listening to Bocelli, on green velvet
You can go there to appreciate its extraordinary artistic offer, or simply to let yourself be enveloped by its landscapes. If you want to walk in remote mountain paths, pedal on hills full of curves, or sail in a sea dotted with islands, you will have to go right here. Foreigners choose Tuscany https://www.visittuscany.com/en/ideas/tuscany-tour-through-fine-art-photography/ to learn Italian language and culture, but all lovers of good food go there, to be able to taste the products of an ancient culinary tradition.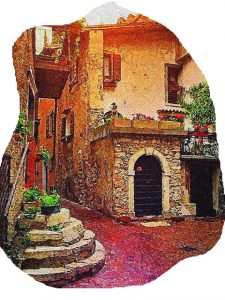 The best places to photograph in Tuscany https://www.tuscany-photo.com/, between myths and beauties, offer you a huge option. Here are places of art and panoramas of extraordinary beauty, which you can frame and capture with your camera at any time of the year. You can start from the beautiful landscapes of the Val d'Orcia, whose hills are perhaps the symbol of this land. Capture the charm of Piazzale Michelangelo (the panoramic terrace of Florence), capture the shell shape of Piazza del Campo in Siena, or live an experience that of flying in a hot air balloon over the Val d'Orcia.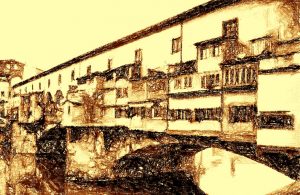 Hills of grass velvet, low and emerald. An unreal landscape that will attract the attention of your eyes when, not far from Volterra, you will arrive in small Lajatico https://www.visittuscany.com/it/localita/lajatico/, where no photographer would be able to capture the uniqueness of the intense colors and the preciousness of the light. A natural theater in the hills. The Teatro del Silenzio collects works by internationally renowned artists. Quiet for 364 days, every year it comes alive with illustrious presences, through exciting concerts that combine music with the earth.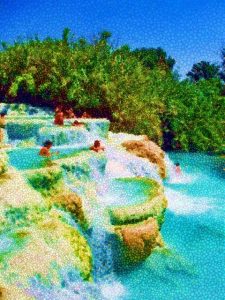 Here you too can start your journey through culture, history and typical flavours. Ten comfortable rooms enveloped into a nice panoramic apartment, where you can experience the real Tuscan country life. It is an organic farm nestled in the rolling hills of the Tuscan countryside, 6 km to the medieval town of San Gimignano. Its own vineyards and olive groves, combining respect for the environment and modern technologies, surround Azienda Agricola Biologica Cesani estate. Besides the working farm, you find Agriturismo Cesani, http://www.agriturismocesani.it/#&panel1-8 that provides holiday accommodation.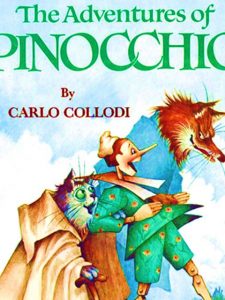 Welcome to Collodi https://www.collodi.com/, the town of Pinocchio (May 27 is his birthday), where among the houses perched one above the other, a writer named Carlo found his inspiration for his novel for children. The adventures of Pinocchio, 220 translations in as many languages, will tell you the story of the vicissitudes of a puppet. The tales of the little wooden puppet, who dreamed of becoming a real child, were born right in Tuscany, where you can visit the Pinocchio Park www.pinocchio.it. The Talking Cricket and the Blue Fairy await you in an enchanted place where fantasy reigns, a place out of time where adults become children again.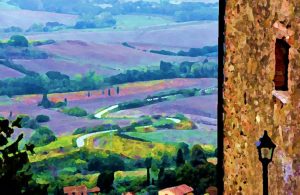 Its success stems from the long tradition of the craft. Fine Italian jewelry made in Florence https://www.visitflorence.com/florence-typical-products/gold-jewelry-florence.html, where you will recall its dazzling displays of the jewelry workshops located on Ponte Vecchio. Into the beautifully lit shop windows, it is impossible to not be struck by works of art created by master Florentine goldsmiths. A Florentine artisan piece of jewelry is surely a perfect gift idea.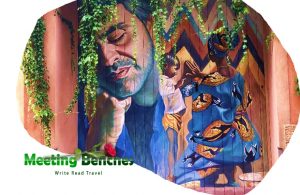 Its Antiques Fair is almost 50 years old, and every first Saturday and Sunday of the month, a city square is transformed into an immense antiques market. The medieval Piazza Grande opens behind the 13th century Romanesque apse of S. Maria della Pieve. In the city, the Gothic cathedral of San Donato (with a single nave and aisles divided by massive pilasters), on the left preserves a fresco by Piero della Francesca. In the Basilica of San Domenico in Arezzo https://www.tuscany-charming.it/it/itinerari/turismo-arezzo.asp, the large cross-painted between 1268 and 1271 is the first work attributed to Cimabue.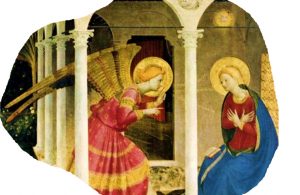 Here in Cortona https://www.discovertuscany.com/it/cortona/info-utili.html, the Etruscan civilization left many traces, before conquered by the Romans. The origins of its Etruscan Academy Museum date back to 1727. Between history and legend, bloody battles, art and religion, these hills contain a fantastic stop in southern Tuscany. Do not forget to take the path that leads to the Fortress of Girifalco, an impressive trapezoidal structure that has defied time, to show you its beauty.
The only purpose of this site is to spread the knowledge of these creative people, allowing others to appreciate their works. If you want to know our travels, you can type http://meetingbenches.com/category/travel/. The intellectual properties of the images appearing on this blog correspond to their authors.