Warsaw, where a duck with three wings and a loaf of bread is a brother to the turkey.
After our author's journey in Moscow, your basket of memories will enrich with something new, this time crossing the rainbow that embrace Poland. This is an http://meetingbenches.com/ journey, where creative places and people invite you to travel. Building in which it currently resides, was erected in Warsaw in 1927–1938, but as the Museum of Fine Arts it was originally founded in 1862. In 1918, after Poland regained its independence, the National Museum https://www.mnw.art.pl/en/was ascribed a prominent role in the plans for the new state. Today, it boasts around 830,000 works of art, from ancient times to the present including paintings. Between Polish paintings, you can admire a Coastal landscape in the south and a Pierrot, by Eugeniusz Zak.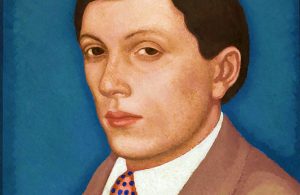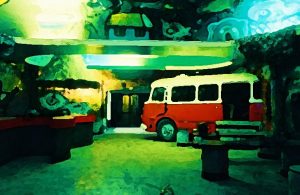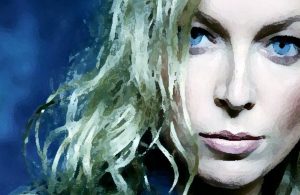 In his works, the modern was constantly made ancient, and the ancient modern. Born in 1884, he was painter and illustrator who lived and worked in Warsaw and Paris. EUGENE ZAK flourishing art and teaching career was cut short by his premature death in 1926, but in the Paris of the interwar period, a gallery became an important place of artistic encounters. The Galerie Zak (specialized in modern European and Latin American art), was founded his widow. During the German occupation, murdered in Birkenau concentration camp.
Sometimes, among the memories of a journey, something emerged that we had heard, perhaps in a particular place, like the one in Warsaw you find inside a former cinema, where the Fugazi Music Club deals with alternative rock. In the early nineties, a group of young friends opened a venue for rock concerts in Warsaw, an oasis for the youthful aggregation of music. Today, the Klub Fugazi https://www.facebook.com/scenaFugazi/ is waiting for you in Mińska 65, where you could also meet a Polish singer-songwriter, Anna Maria Jopek.
Running in marathons is her occasional hobby. Tickets to her frequent concerts, until now continue to sell out well in advance. She is a violinist and daughter of a Polish singer. Born in Warsaw into a December day, 1970, she is a Polish musician and singer. She has received numerous awards for her music. ANNA MARIA JOPEK http://annamariajopek.pl/en/ represented her country in the 1997 Eurovision Song Contest, collaborating in2002 on an album with jazz guitarist Pat Metheny. In 2009, she did a tour in Russia, Indonesia, Singapore and Japan.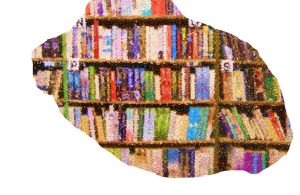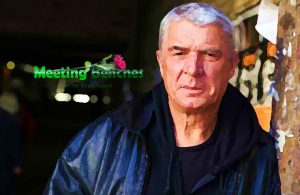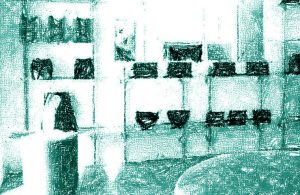 Travel literature is an inexhaustible source of knowledge, useful for planning something interesting and pleasant to remember the moments of a vacation. On your trip to Poland, we recommend that you enter a Warsaw bookstore The books https://thebooks.pl/antykwariat-obcojezyczny/, looking for something written by Andrzej Stasiuk and translated into English, On the Road to Babadag: Travels in the Other Europe. This recently opened bookstore in Warsaw (located 8 min walking from Metro Wierzbno, Puławska 140), has a nice selection of English version books.
He has been called one of the leading lights of contemporary Polish literature. Polish writer, journalist and literary critic, known for his travel literature, ANDRZEJ STASIUK was born in Warsaw on a day in September 1960, becoming active in the Polish peace movement. The walls of Hebron, his literary debut in 1992, established him as a prominent literary talent. After a collection of poems, his bestseller novel White Raven appeared in 1995.
Like a second skin, the dress encloses you. However, if that object is the memory of a beautiful journey, it changes its appearance, because it allows the return of pleasant memories of a journey. Made in Poland from Italian leather some bags have become like gold dust, thanks a Polish designer and her must-have bags. How it possible? Her concept, is to offer an elegant, everyday bag good quality, but affordable. During your stay in Warsaw, entering Koszykowa 14 you can found Chylak x Le Petit Trou https://chylak-x-le-petit-trou.business.site/.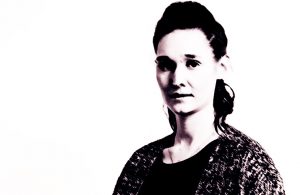 ZOFIA CHYLAK bags have gained a lot of popularity among Polish customers, but since 2018, they have also been know in foreign markets, having started working with one of the most exclusive online stores in the world, Net-a-Porter. Small, classic men's shape wallet? Made of red python-embossed leather https://chylak.com/en/bags/boyfriend-wallet-red-python, it have card slots and bill compartments (with a gold snap-fastening pouch for coins inside).
If you want to know our "author's journeys" already published, you can type http://meetingbenches.com/category/boutique_travel/.The property of the images in this blog correspond to their authors. The purpose is to spread the knowledge of these artists and that other people enjoy their works.