Describing the reality of Eastern Europe and its relationship with the West.
Travel literature is an inexhaustible source of knowledge, useful for planning something interesting and pleasant to remember the moments of a vacation. On your trip to Poland, we recommend that you enter a Warsaw bookstore The books https://thebooks.pl/antykwariat-obcojezyczny/, looking for something written by Andrzej Stasiuk and translated into English, On the Road to Babadag: Travels in the Other Europe. This recently opened bookstore in Warsaw (located 8 min walking from Metro Wierzbno, Puławska 140), has a nice selection of English version books.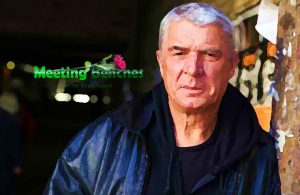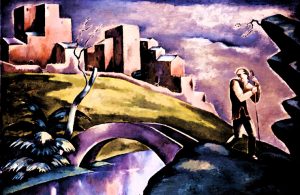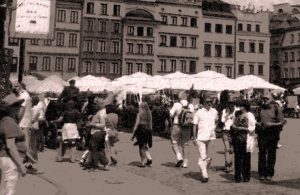 He has been called one of the leading lights of contemporary Polish literature. Polish writer, journalist and literary critic, known for his travel literature, ANDRZEJ STASIUK was born in Warsaw on a day in September 1960, becoming active in the Polish peace movement. The walls of Hebron, his literary debut in 1992, established him as a prominent literary talent. After a collection of poems, his bestseller novel White Raven appeared in 1995.
Bringing characters and situations to life, he have become an accomplished stylist for the telling detail. In 1986, ANDRZEJ STASIUKEJ STASIUK http://www.stasiuk.pl/ left Warsaw and withdrew in the south of Poland into a secluded part of the Carpathian mountain range, the small hamlet of Czarne. Here, he write and spends time breeding sheep, together with his wife. His 1997 Dukla, named after a small town near his home, marked his breakthrough in Germany, helping him build his most appreciative readership outside Poland.
By reading his novel Nine, you can meet Pavel, a fabric merchant who has major problems with the Polish underworld due to a debt. Forced to look for money that allows him to stay alive, he seeks help from his friends. One of them, having become rich thanks to the drug trade, offers to help him, but asks him in exchange for a very high price. https://www.amazon.com/Nine-Andrzej-Stasiuk/dp/009946862X
To get to know other writers, you can type http://meetingbenches.com/category/library/. For shades of poetry around the world, you can type http://meetingbenches.com/category/poetry/. The sole purpose of this site is to spread the knowledge of these artists and that other people enjoy their works. The property of the images that appear in this blog correspond to their authors.