Drawing Australian bush and outback subjects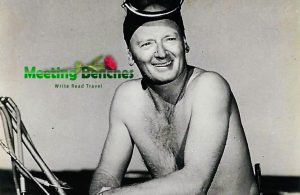 He was a master at depicting the Australian bush and outback subjects, including Aboriginal lifestyles and customs. Australian cartoonist and illustrator, Eric Jolliffe https://www.invaluable.com/artist/jolliffe-eric-1mf1tggqwy/sold-at-auction-prices/ was born in Portsmouth (England), inside a January day, in 1907. In 1911, his family migrated to Perth, Sydney and Balmain. He spent six years working as a boundary rider and rabbit trapper. Whilst visiting his family, by reading a book on drawing, he discovered that art could be his next journey.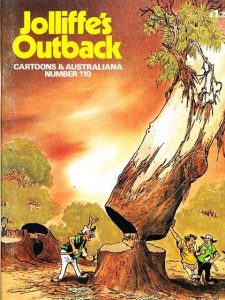 Eric Jolliffe http://www.cartoonists.org.au/stanleys/halloffame/jolliffe_eric enrolled in an introductory art course and he worked as a window cleaner. He was particularly fond of bush subjects and people began to buy his cartoons. During the war, he served as a camouflage officer and after the war began freelancing selling his cartoon strips. In 1973, he began publishing his own magazine, Jolliffe's Outback.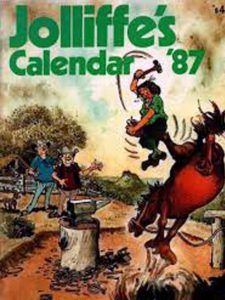 The prolific mid-20th century Sydney-based cartoonist and painter (the creator of Witchetty's Tribe), in the 1950s, discovered the Outback, he had illustrate traditional Aboriginal lifestyles & customs. In 1980, the Federal Anti-Discrimination Board accused him of racism in the way he portrayed Aboriginal people in his cartoons. At the age of 94, Eric Jolliffe died in the Central Coast (New South Wales), into a November day in 2001 https://www.amazon.co.uk/JOLLIFFES-OUTBACK-AUSTRALIA-numbered-Cartoons/dp/B004RG2NCQ/ref=sr_1_19?dchild=1&qid=1595859159&refinements=p_27%3AERIC+JOLLIFFE&s=books&sr=1-19.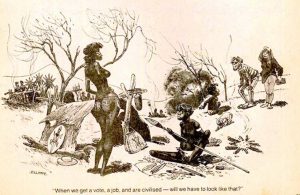 The intellectual properties of the images that appear on this blog correspond to their authors. We only wish to spread the knowledge of these creative people, allowing others to appreciate the works. If you want to know other cartoonists, you can type http://meetingbenches.com/category/cartoonists/.