Corporeality of memory, resistance and survival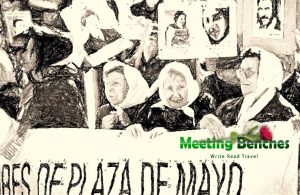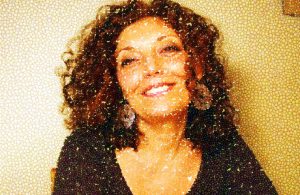 Like other countries in South America, Argentina was under a dictatorship. Following the dictatorship footsteps, you  will meet people and places, such as symbols of the mothers of the Plaza de Mayo, or the ESMA, a former training school for mechanics in the armed forces northern Buenos Aires, where disappeared were held. Parque de la Memoria, a memorial park for victims of the "Death Flights". El Olimpo, in a southwestern Buenos Aires neighborhood, a bus and train terminal, before being converted into one of the secret centres for detention and torture. Alicia Kozameh never forget the sound of the door had shutting behind her, in Villa Devoto prison.
She currently teaches creative writing at Chapman University. Born in 1953 in Rosario, Alicia Kozameh has experienced traumatic experiences destined to mark her literary work. Militant in a left-wing political party, she studied at the National University of Rosario, when she was arrested in 1975, being imprisoned in one of Argentina's most dangerous places of detention. Thanks to an amnesty in 1978, after being transferred to the Villa Devoto prison (Buenos Aires), she was released on probation.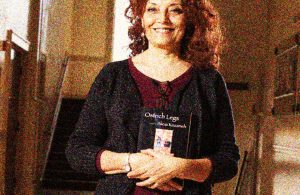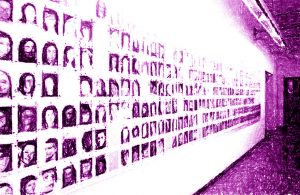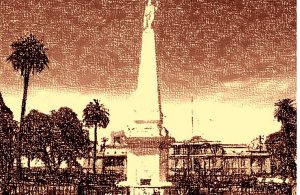 Her novels have been translated and published in different languages. In collaboration with another four ex-political prisoners, she wrote the book that includes the testimonial accounts of more than one hundred women from the prison of Villa Devoto (Buenos Aires). She is the author of the novels Pasos bajo el agua, a fictionalized account of her experience in prison. Alicia Kozameh https://alchetron.com/Alicia-Kozameh also published a collection of short stories and a book of poetry.
After many difficulties, and a work experience in a Rosario advertising agency, Alicia Kozameh obtained the possibility of exiling in California to Santa Barbara, where she worked for the benefit of children without resources. In 1984, she decided to return to Argentina, where in Buenos Aires she wrote stories and journalistic articles. In 1987, she published her novel that focuses on the experience of prison and exile, receiving threats from police members. The following year she returns to California, where currently she lives in Los Angeles, writing and holding literary seminars.
Memory and denunciation. This is novel Steps under water https://www.amazon.com/Steps-under-Water-Alicia-Kozameh/dp/0520203887, set in Argentina, at the time of the military dictatorship. After years of detention from a women's prison, a woman is finally returned to her freedom, along with other companions in misfortune. She will have to get used to the light and open spaces, trying to keep away the nightmares that haunt her. It is not easy to do so, however, when he meets his former torturers who walk as if nothing had happened.
If you want to know writers, you can type http://meetingbenches.com/category/library/, while for poets around the world http://meetingbenches.com/category/poetry/. The sole purpose of this site is to spread the knowledge of these artists and that other people enjoy their works. The property of the images that appear in this blog correspond to their authors.