Traveling into a Center-Europa small area, with many historical sites, during several millennia.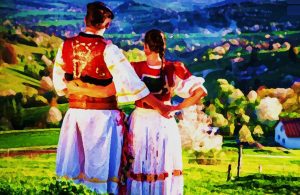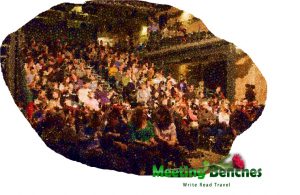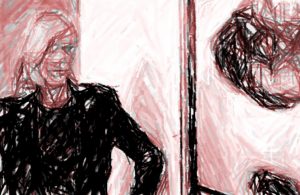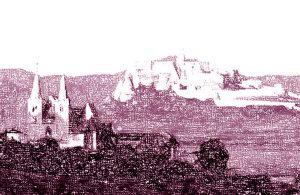 Bez opatrnosti, aj šikovnosť je márna   (Without caution, even cleverness is futile). It is a Slovak say way. Many castles and parks with beautiful lakes and mountains, but also wonderful timeless villages. Its capital is the ideal destination for a long weekend. For a trip to Slovakia http://slovakia.travel/en, a mountainous country in which historic cities are set in imposing landscapes, you can let yourself go to the imagination. Let yourself be accompanied – in a real author's journey – by some creative people who were born in this land, in the heart of Europe and in the soul of those who have already been able to visit it.
It is the second biggest town of Slovakia where several ethnicities live. Košice it has been the most important town of the region for centuries. This medieval town is into the core of the Eastern Carpathians, was founded on the half way from the Abbey to the castle. An experience that leaves its mark? The use of the former industrial space is for art, culture and the creative industry. Tabačka Kulturfabrik www.tabacka.sk, is a specific space for structure and interiors, which maintains the style of raw industrial design. Saint Elizabeth is the Gothic cathedral is the easternmost Gothic cathedral in Europe. Krásny (a Slovak incredibly used word), describes something or someone who is beautiful, lovely or exquisite. You might have a krásny experience if you go to Spiš Castle, about 60 km north-west of Košice,
She is a Slovak photographer, born in Košice on an August day in 1945. In adolescence, she studied at an art school specializing in photography, but to focus on its use she went to Bratislava, graduating. When people are in nature, they like everything. That's why Milota Havránková https://sk-sk.facebook.com/MilotaHavrankova has a wooden house in central Slovakia, a place where she spends three months a year, feeling very well there, even with the orchard of the house. Photography is used as an art without contact with the environment, when everyone takes pictures and the quality is lost in quantity. When people take photos, they experience what they choose to observe, materializing experiences in a general framework.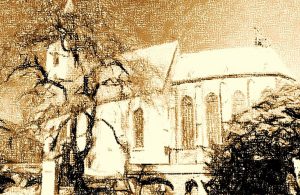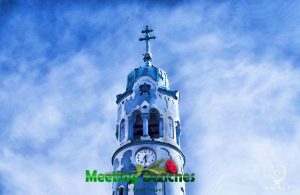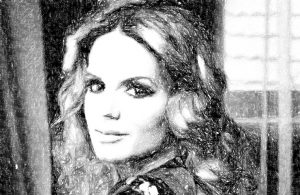 Kvietok, it is a Slovak lovely word for flower. Many Slovakian people dream of having a garden and the Slovak capital is full of flowers. The silhouette of its imposing castle will accompany you dominating the city from the top of a hill. Crossed by wooded trails where hiking and cycling are practiced, Bratislava is surrounded by vineyards and the Little Carpathians. The pedestrian area of its old town (dating back to the 18th century) is know for its lively bars and cafes. The Cathedral of San Martin was for centuries the place of coronation of Hungarian sovereigns. The color of the facades (turquoise blue), make the Blue Church resemble a fairy-tale-looking house. A futuristic bridge over the Danube (the Nový Most), gives you the impression of climbing on a UFO spacecraft. For the evening? A pub with live music, big discos, jazz clubs or a nice walk along the Danube.
For her, the clothes that people wear must always match their personality and character. What is her working day like? It depends on what she are working on, whether it is a TV project or choosing clothes for a client. Her clothes always combine India's sumptuous fabrics toghether https://www.instagram.com/zuzanakanisova/, inside flowing lines, with casual style. Her flowing dresses are simply cut and in rich colours (designs also for men). You can find Zuzana Kanisová Design shop in Bratislava, at Námestie SNP 13 (in the passage).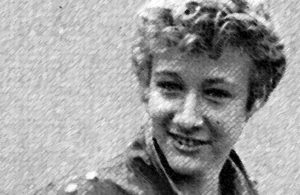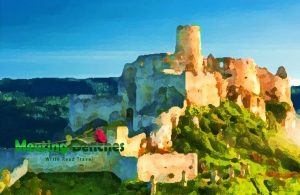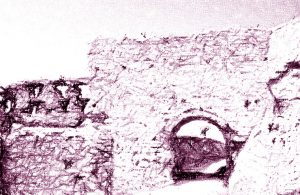 He lost his fight against drugs a few days after his twenties, when the drug entered his daily life. Born in Bratislava in an April day, 1974, he was a Slovak music composer and songwriter, studied at the Academy of Performing Arts, Bratislava and is deemed one of the most influential modern Slovak composers. Marek Brezovský https://www.youtube.com/watch?v=toQNFftTvkI died of heroin overdose, at the summer's gates 1994, age of 20.
Dobrú chuť, a cute phrase used before eating and means good appetite, whether they are with close friends or near strangers. The Small Carpathians (Malé Karpaty) are the most important wine region of Slovakia and offer, in addition to tastings, cultural monuments and folk traditions. Between the Little Carpathians and the Morava River, Záhorie https://iheartslovakia.com/castles-in-slovakia/ is a region that synthesizes the history of this nation. The ruined medieval castle of Pajštún (in the municipality of Borinka), has a basement of the building that was incorporated into the rock on which the castle was built. Plavecke Castle (located 20 km from Malacky), is a huge castle built in the 13th century, above the village, to fill the role of a frontier fortress.
His native Záhorie (Western Slovakia, between the Little Carpathians to the east and the Morava river to the west), constitutes a powerful basis for his conditional graphic inspiration. His illustrations were also for children's books. He was born in Záhorie, on Christmas Day 1935. He studied at the Academy of Fine Arts in Bratislava, starting his early career in art by working on stage set and poster design. In 1981, Albín Brunovský https://www.galleryslovakia.sk/albin-brunovsky, was appointed an art professor. His work often mirrored that of the modern movement.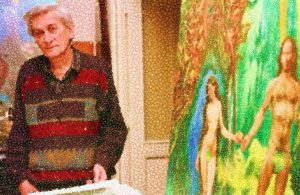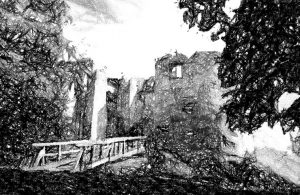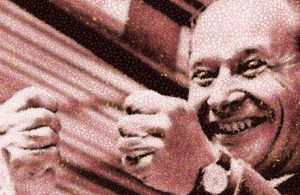 There is love, and then there is a higher level of loving that is described as close to adoration. Milujem ťa is used to describe this. If you love panoramic views, you will certainly invest time and energy in observing a stone from the Trenčín castle. Here, Roman inscriptions were carved around 178-179 BC, as well you can experience the short climb to the ruins of Uhrovec castle (one of the most precious castles and in Romanesque style in the Slovakia of the 13th century), which rise in the western mountains of the country. In the village of Uhrovec, the birthplace of a leading figure of the Slovak national movement, as well as of the communist politician Alexander Dubček, who led the Prague spring of 1968, he served as a school, but currently there are exhibitions of the Trenčín Museum.
Born into November day, 1921, in Uhrovec, he become first secretary of the Communist Party of Czechoslovakia in 1968. Alexander Dubček introduced liberal reforms led to the Soviet invasion. He received his early education in Soviet Central Asia, where his father had settled. During World War II, he took part in the underground resistance to Nazi occupation and after the war rose steadily in Communist Party ranks.
The purpose is to spread the knowledge of these artists and that other people enjoy their works. The property of the images in this blog correspond to their authors. If you want to know our author travel already published, you can type http://meetingbenches.com/category/author_travels/.