Emily, Patricia, Shaina and Denis. Four ways to be Canadian.
After our author's journey in the Northeast of America http://meetingbenches.com/2019/03/travel-memories-inside-a-poster-authors-journey-in-the-northeast-of-america/, your basket of memories will enrich with something new, this time crossing the creative rainbow that embrace a piece of Canada. You will remember bears and whales, a music festival under a full moon in July and the extraordinary paintings of Emily Carr. Your eyes will remain the colors of Victoria's Butchart Gardens, but you will not forget the poems of Patricia Kathleen. In a record store, in Timmins, you will buy Shaina Twain's music. The scent of roast lamb will remind you of the creative style of Denis Gagnon, a fashion designer born in Alma. This is an http://meetingbenches.com/ journey, where creative places and people invite you to travel.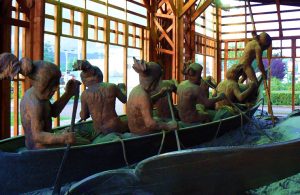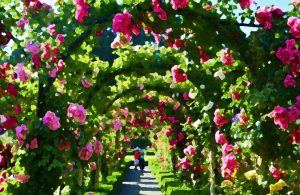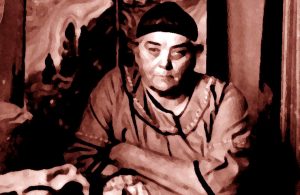 Its tourist activities include surfing and fishing, whale and bear watching watching, camping and biking, swimming. Ucluelet http://ucluelet.ca/, is on a peninsula on the west coast of Vancouver Island (British Columbia). In the indigenous Nootka language, Ucluelet means people of the safe harbour. During the Full moon weekend of July, the Soundwave music festival happens at the mussel beach campground. Precisely in these places, a Canadian painter had known values and rituals of the indigenous community that lived here since time immemorial.
She stayed in a village near Ucluelet (west coast of Vancouver Island), home to the Nuu-chah-nulth people, and that days made a lasting impression on her. Her interest in indigenous life was reinforced by a trip to Alaska nine years later. In 1910, EMILY CARR returned to Europe to study at the Académie Colarossi in Paris, where the Post-Impressionists and the Fauvists she met and studied influenced her. After returning home, she organized an exhibition in her studio, becoming the first artist to introduce Fauvism in Vancouver. When locals failed to support her bold colour palette and lack of detail, she closed the studio and returned to Victoria.
Royal British Columbia Museum offer an introduction to the region's history and culture. Here, you too can connect with a Pacific coast setting, as you have never experienced before. Relish in the gift of being present, as you relax into Victoria http://www.tourismvictoria.com/, where Butchart Gardens have impressed visitors since 1904. If you have 2 hours to half-day time to spend, type https://www.westcoastbrewerytours.ca/for wineries tours. In these places, an extremely creative woman was able to build her artistic fame.
Her parents were creative, loved the arts and poetry. Her career, it fly into two creative periods: the 1940s and 1950s, and the 1960s. Her early poems rely on the depiction of concrete situations, to express social concerns and transcendental themes. PATRICIA KATHLEEN later works showed austerity in form and a reduction in the number of images presented. She remained an active cultural collaborator, writing steadily throughout the last years of her life in Victoria (British Columbia).
It became home to dozens of prospectors during the gold rush who explored the areas around Porcupine Lake and the Frederick House River. Human settlement in the area is at least 6,000 years old. On the Mattagami River, Timmins (northeastern Ontario), has a large Francophone community. Some of the main tourist attractions within the city include Porcupine Ski Runners Cross-Country Trails and Chalet https://www.porcupineskirunners.com/. While you are looking for a record store, do not forget that a popular Canadian singer grew up right under this sky.
Raised in Timmins (Ontario), she pursued singing and songwriting from a young age. She has received five Grammy Awards. Her become the sixth best-selling female artist is the United States. SHAINA TWAIN graduated in 1983, expand her musical horizons into a cover band, touring all over Ontario. Several years later, she caught the attention of a few labels. In 2010, she created her "Shania Kids Can", to address the needs of young schoolchildren who are overlooked by social assistance programs.
Known for its fine sand beaches and busy calendar of events, the friendly town of Alma http://tourismealma.com/en/, offer to you historic and gourmet discoveries, made through attractions, boutiques and restaurants. Here you can discover À l'Orée des Champs http://www.aloreedeschamps.com/, an unforgettable country-style dining, establishment located in a wooden building featuring a traditional décor, where local influence on menu present the lamb, produced on site. Smelling that roast lamb, do not forget that it is well known by one of the most important Canadian designers.
Always he returns to his home town of Alma (Lake Saint-Jean) where he meets up with family and old friends. Discovering a talent, which was hidden up until then, in 1988, he develops his passion for fashion at Lasalle College. Known for his approach of leather and his talent to create aerial silk pieces, DENIS GAGNON https://denisgagnon.ca/en/is one of the most important Canadian designers of his generation.
If you want to know our "author's journeys" already published, you can type http://meetingbenches.com/category/boutique_travel/.The property of the images in this blog correspond to their authors. The purpose is to spread the knowledge of these artists and that other people enjoy their works.