Displaying a wide variety of subjects and perspectives.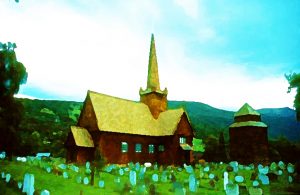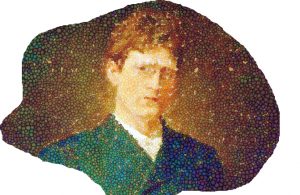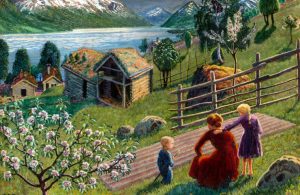 Among his notable residents, the painter and illustrator Benjamin Blessum, the poet Edvard Storm and the writer Knut Hamsun. His church http://www.vagakyrkja.com/, built around 1150, is the second oldest stave church in the country. An Old Norwegian saga tells of King Olaf proceeded across the plateau to the Ottadal, finding Vågå, a beautiful village lying on both sides of the Otta River. Today, over 150 houses in the municipality are as historical monuments. Ullinsvin http://kulturarv.no/kulturminne/prestgardshagein-ullinsvin, is a picturesque place overlooking the city of Vågå. Volunteers very well keep the gardens and the coffee has delicious cakes, which a native writer of this place could unfortunately not eat during his youth.
His ashes hide under ground in the garden of his home at Nørholm. He was a Norwegian Noble Prize winning author. His novels, short stories and a collection of poems had written during over 70 years. KNUT HAMSUN wanted modern literature portray workings of the human mind. On an August day, 1859, he was born in Vågå, to poverty-ridden parents. His unforgettable work Hunger (1890), gave him the status of leading the Neo-Romantic revolt at the turn of the century.
He was send out to live with an uncle who caused him to suffer chronic nervous difficulties. Escaping from that situation, KNUT HAMSUN fled back to Lom, starting picking up any job. He began writing at age 17. His first published book was a love story from Northern Norway. Then followed by the novel Bjørger in 1878 (under the pseudonym Knut Pedersen Hamsund). He also spent some years in America traveling and working as a tram driver. Married twice, he had five children, until he died in Grimstad, on a February day, 1952 at the age of 92. His novel Hunger is the first modern novel in Norwegian literature.
It is a classic of modern literature, maybe one of the most disturbing novels in existence. Published in 1890 and hailed by many as an early example of modernism. Uncomfortable but essential reading, Hunger follows the trials of a writer who wanders the streets of Kristiania, where his thoughts shifting between lucidity and daydream. As hunger overtakes him, he slides into paranoia and despair. Narrator in increasingly urgent and disjointed prose recounts the descent into madness. https://www.amazon.co.uk/dp/0374531102/ref=as_li_ss_il?slotNum=0&ie=UTF8&linkCode=g12&imprToken=J4xZKbHPozWnvthT2oUD.A&creativeASIN=0374531102&tag=famousautho09-21&creative=390957&camp=1789
To get to know other writers, you can type http://meetingbenches.com/category/library/. For shades of poetry around the world, you can type http://meetingbenches.com/category/poetry/. The sole purpose of this site is to spread the knowledge of these artists and that other people enjoy their works. The property of the images that appear in this blog correspond to their authors.