A woman, two daughters and a husband, wrapped in music.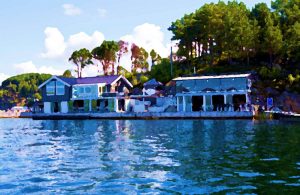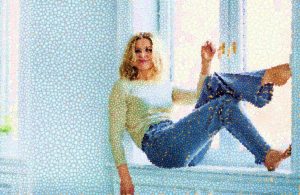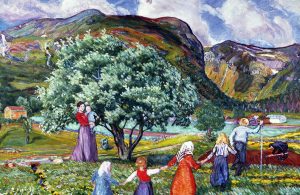 Being the Gateway to the Fjords of Norway, it has the ideal combination of nature, culture and interesting urban attractions. Bergen you offers excellent experiences and culture. Here you can live a seafood experience with a boat trip, dinning at Cornelius Seafood Restaurant http://corneliusrestaurant.no/. In this town, you will find plenty of tempting shopping (from small, specialised shops to large department stores). Along Bryggen's crooked houses, you will find some special design and souvenir stores, rare and funny things that you will enjoy. Apollon http://apollon.no/, it is well organised music store, where you can buy also music edit by special songwriter born in this town.
She has consolidated her popularity with a melodic pop style. Together with her husbond, in 2013 she did a series of Christmas concerts. Her first TV appearance was at the age of 11. She was born in Bergen, into a February Day, 1970. KAROLINE KRUGER is a Norwegian singer, actor and composer. She got her breakthrough in 1988, by winning the Norwegian Melodi Grand Prix. Later, she released her debut CD.
YOU CALL IT LOVE – You call it love. There are things I need to say about the way I feel when your arms are all around me. You call it love. Words I would heard that sound so fine meaningless each time, until you came and found me. See the ground is slowly turning dizzily, easily feel the way my heart is burning secretly inside of me. You call it love. All the wishes in my mind soared into the skies where reflected in my own eyes. You say it is love. Variations on a theme love was just a dream, memories of past sighs. See you love is always round me everywhere in the air. New sensations now surround me, ocean wide deep inside. You call it love. All my days past, close to you grey skies turn to blue and the sunshines all around me. You call it love. https://www.youtube.com/watch?v=eC_tLQ5iJys
If you like to deepen the knowledge of the musicians who have contributed to enrich the world music scene, you can type http://meetingbenches.com/category/music/. The property of the images that appear in this blog correspond to their authors. The sole purpose of this site is to spread the knowledge of these artists and that other people enjoy their works.