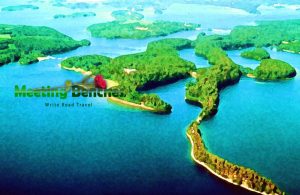 You have heard Finland as the land of a thousand lakes, but this is also the land of a thousand forests, because over 70% of the Finnish surface is covered with forests. There are many reasons to fall in love with this land. A complete list is impossible, but we propose you to travel together with four truly creative Finnish women. With Eeva-Liisa Manner, Helene Schjerfbeck, Sofi Oksanen and Tarja Turunen you will have the opportunity to know this land well through what they have created.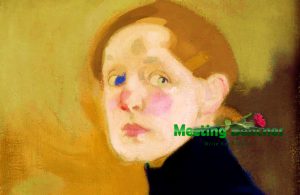 Our Finnish journey starts from the city where HELENE SCHJERFBECK's childhood was obscured by sad events. She, born July 10 in Helsinki, came from an old Swedish family. The father was a railroad, but having died prematurely, family financial problems arose. At age 16, she joined a French school, continuing her studies in Paris. During her stay in Paris, she had moved away from the national romance of the Scandinavian colleagues, realizing her own artistic identity.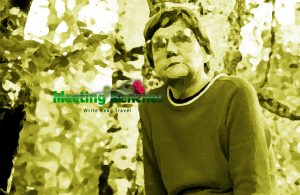 Her work has been translated into many European languages. She has written novels and short prose and original collections of poetry, theater and radio plays. She started as a poet in 1944. EEVA-LIISA MANNER was born in Helsinki. Finnish poet and translator, spent her youth at Vyborg (Viipuri). Because her extraordinary collection of poems, she was seen as one of the most influential moderns of post-war Finland.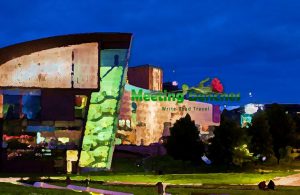 On Monday, Finnish museums are all closed. Their opening hours vary (but you can usually store this time: 10am to 8pm). In addition to the many things to see in Helsinki, the museum network offers you the opportunity to experience the art of discovering Finnish history, traditions and crafts. Using the Helsinki Card, you can access museums at a very affordable price. Do not forget to enter the Kiasma (the Museum of Contemporary Art located in Mannerheimintie Street in the city center).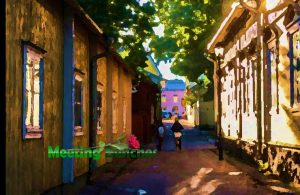 HELENE SCHJERFBECK lived for 40 years in small Finnish centers. She painted women at work, using models for her mother and other close people. She also used photographs as a source of inspiration. The EKTA Museum is in the heart of Tammisaari. In its museum hall you will have plenty of information about life and history of the area of Raasepori, including the historic interiors. One of his permanent exhibitions tells the life and art of the famous Finnish painter Helene Schjerfbeck.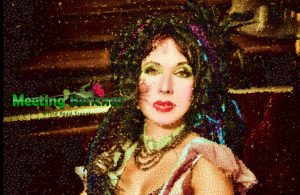 She was the first Finnish woman to have received the prestigious Nordisk råds litteraturpris, the one that rewarded Scandinavian excellence since 1962. Her work Purge, initially a theater work, won numerous awards. SOFI OKSANEN was born in Jyväskylä (a city located in the central Finland region) but she is of Estonian origin. Her debut novel was the finalist of one of the most prestigious Finnish literary awards.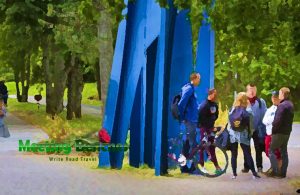 The modern city of Jyväskylä – known by the Finns as the City of Light (thanks to its 100 illuminated sites) – is located on the banks of the Päijänne (the longest and deepest lake in Finland), and is surrounded by one of the most beautiful areas of the country. There are two sites of the UNESCO World Heritage Site of the region, with 30 buildings designed by architect Alvar Aalto. If you like, you can visit the Säynätsalo Town Hall, the Harju Ridge and the Vesilinna Water Tower.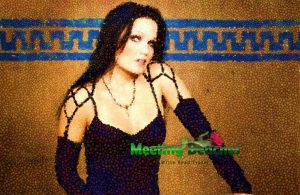 As a young girl she had a great musical talent, widely encouraged by her parents, which allowed her to attend music lessons. Her hometown is the one of Nightwish, a world-class metal band. Her vocal profile is that of lyrical soprano. She is engaged in solo singing career, presenting herself to her audience as Tarja. TARJA TURUNEN was born in Kitee (a Finnish city located in the North Karelia region) in August 1977.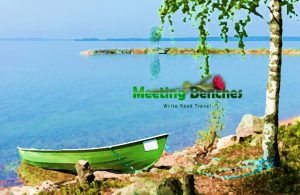 With modern facilities and beautiful natural surroundings, Kitee offers you a pleasant, small atmosphere, along with a peaceful Finnish way of life. This city offers you great opportunities for sports, with great snowshoe excursions (1,800 km slopes, covering the landscape of the whole region). Arrived at the end of your trip, you will be able to stay for a few days at the Karelia Country Cottages right in front of the beach, https://www.wotif.com/Karelia-Hotels-Karelia-Country-Cottages.h10318906.Hotel-Information where you will find a private beach, room cooking and free Wi-Fi. You can also use the sauna, or go horseback riding or boating.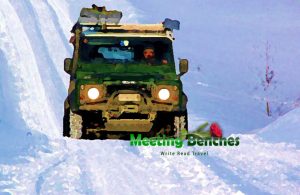 The intellectual property of the images that appear in this blog correspond to their authors. The sole purpose of this site, is to spread the knowledge of these artists and that other people enjoy their works. To pursue this issue, you can digit: http://meetingbenches.com/2017/10/finnish-journey-images/