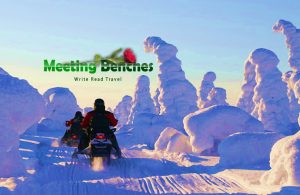 INTO LARGE COUNTRY
Finland www.visitfinland.com is a large and sparsely populated country, but transport networks by air, rail, road and water are comprehensive and reliable.
There are many reasons to fall in love with this land. A complete list is impossible, but we propose you to travel together with four truly creative Finnish women. With Eeva-Liisa Manner, Helene Schjerfbeck, Sofi Oksanen and Tarja Turunen you will have the opportunity to know this land well through what they have created.
The purpose is to spread the knowledge of these artists and that other people enjoy their works. The property of the images in this blog correspond to their authors. If you want to know our author travel already published, you can type http://meetingbenches.com/category/author_travels/.