If the unusual arouses amazement, curiosity or apprehension
At 27 Via Veneto, the Roman road of the Dolce Vita, a door remains open from nine to 19. To pass it and access the inside of a crypt you will have to pay 8 and half euros, on the walls and on the ceiling, you will find the bones of 4,000 friars. What remains of some of them is clothed in robe, yet they seem to have some form of vitality. Under the Church of Santa Maria Immacolata http://www.cappucciniviaveneto.it/#english, some paintings by Guido Reni and Domenichino hand down to us the memory of their extinct lives.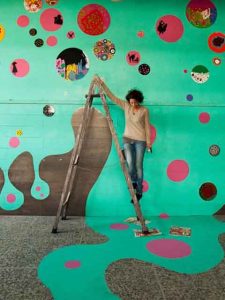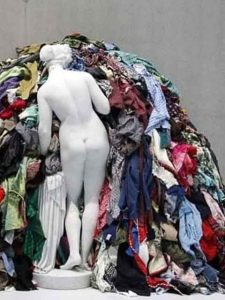 Coming from all over the world, since 2009 over two hundred migrants and temporary workers have lived in the former Fiorucci factory at 213 Via Prenestina. In order for them to continue to have a roof, many artists have created works of art there. The acronym of that place is MAAM https://www.facebook.com/museoMAAM/, and it is right there – in the Museum of the Other and Elsewhere – that the inhabitants live together with over 400 works of art. You can go there too: you can admire the fruit of Michelangelo Pistoletto's artistic creativity: the "Venus of the Rags".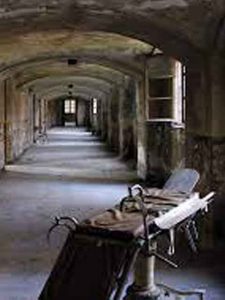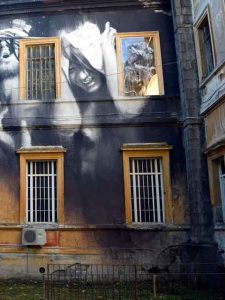 If in Piazza Santa Maria della Pietà you enter street number 5 you run the risk of leaving it destroyed in your soul, however, you will know better the psychic conditions of alienation and human suffering. The Laboratory Museum of the Mind https://www.museodellamente.it/ is divide hooked on 7 areas, within which it documents the five-hundred-year history of an asylum, a former hospital for the poor, strangers and lunatics. Delicate issues relating to the perception of mental illness and the clinical methodologies to get out of it are incorporate into scientific collections and historical artifacts.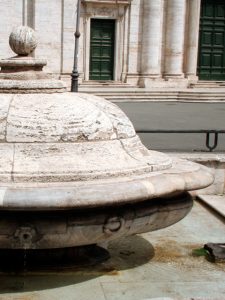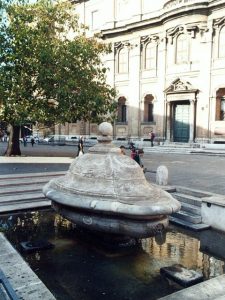 Have you ever seen a fountain with a lid? Rome is also special for having one, in Piazza della Chiesa Nuova. In the days of the market, the citizens used to wash fruit, vegetables and fish in it. Therefore, to preserve it from neglect, Pope Gregory XV decided to cover it with a stone lid, which did not appeal to those who since then called it the fountain of the Zuppiera https://www.roma.com/fontana-della-zuppiera-quando-in-wretched-rome-a-lid-to-a-fountain/.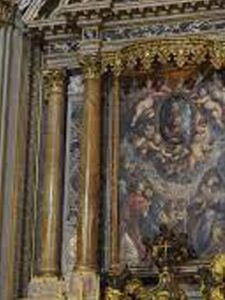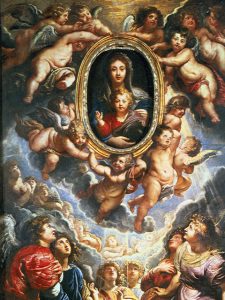 In Rome, a church has a moving painting as an altarpiece. You can attend the rite after the Saturday evening mass. The Church of Santa Maria in Vallicella https://www.cosafarearoma.it/poste-insoliti-da-visitare-a-roma/, houses an icon of the Virgin, which, at least in memory of the faithful, seems to have bled. To protect it, the painter Rubens was commissione to create a sliding altarpiece from top to bottom. At first, to hide or show the famous Virgin, the sacristan of the church operated a pulley, but now he uses the remote control.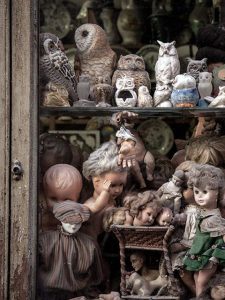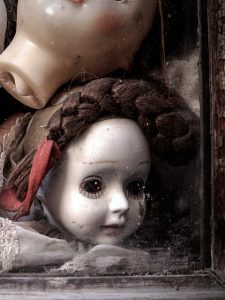 Due to a tangle of dolls piled on top of each other, at number 29 in Via di Ripetta, in the heart of Rome, a small shop arouses the curiosity of passers-by. Their faces invite you to enter and discover an endangered wisdom. The Doll Hospital https://uozzart.com/2020/07/02/via-ripetta-ospedale-delle-bambole-di-roma/, an ancient workshop of artistic restoration, is a historic shop where Federico Squatriti and mother he takes care of all kinds of dolls. If you need to help a family doll, if you want her little eyes to continue to shine, enter this Roman corner of wonders.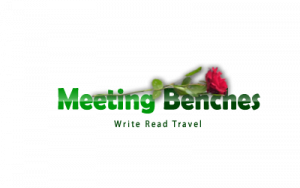 The only purpose of this site is to spread the knowledge of these creative people, allowing others to distinguish their works. If you want to know our travels, you can type http://meetingbenches.com/category/travel/. The intellectual properties of the images appearing on this blog correspond to their authors.