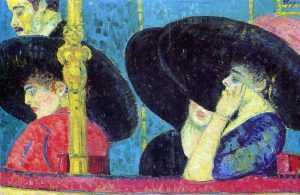 DESIGNING THE WORLD OF THE SHOW – Georg Tappert: when artistic expression is born among ballet dancers and street prostitutes
GEORG TAPPERT 1/3 – With his pictures of dancers, woman of demi-monde and street prostitutes, he was one of the first German artists to discover the world of the show. https://www.youtube.com/watch?v=mz_h2jx6IrQ In his creative expression he was one of the most important artists of German expressionism, earning a reputation as a professor at the Berlin Art Academy.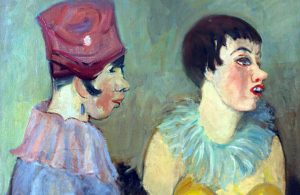 GEORG TAPPERT 2/3 – He was the son of a tailor and since childhood he came in touch with fashion. After graduating as tailor, he studied at the Academy of Fine Arts in Karlsruhe. During these years he began to develop his personal style, dedicating himself to landscapes and portraits. In 1905, in Berlin he had his first personal exhibition. From 1906 to the end of 1909, he had run a private art school. Until the First World War he created great expressionist works, with images of women and dancers. In 1913 he became a teacher at the Royal Art School in Berlin.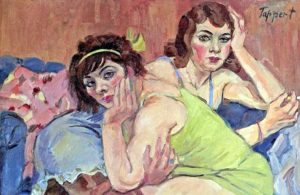 GEORG TAPPERT 3/3 – In 1933, he was fired from his post as a teacher, as his works were considered degenerate by the Nazis, and 100 works were lost during the war. In 1945, he was rehearsed for teaching at the Berlin Arts Academy, receiving in 1953 the Distinguished Service Cross of the Federal Republic of Germany in recognition of his educational work. He died in Berlin in 1957. Since 1993, the Georg Tappert Foundation has added some of his works to the Schleswig-Holsteinisches Landesmuseum Expressionist Art Collection.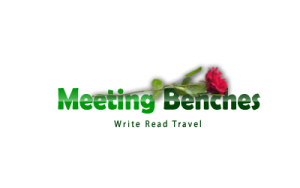 The intellectual property of the images that appear in this blog correspond to their authors. The sole purpose of this site, is to spread the knowledge of these painters and that other people enjoy their works.