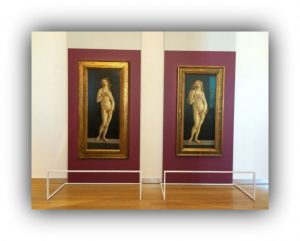 Different and equal, the two Venus are reflected into one another, in a unique exhibition. The two works of art have traveled a lot together in the last few months. At the end of the exhibition (opening hours from Tuesday to Sunday (from 9.00 to 19.00 / Thursday extended opening hours until 22.00), one of them will stay in Turin, the German sister will return to Berlin. This event is aimed at putting in dialogue different works of art. Temporarily closer together, until September 18, 2016, but the two sisters have a different origin: the Gualino Turin collection, and Gamaldegalerie of Belino. http://www.poloreale.beniculturali.it/index.php/en/eventi/175-venere-incontra-venere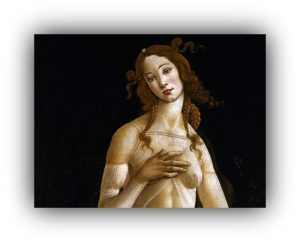 Venus Venus meets in the Sabauda Gallery of the Royal Museums of Turin http://www.galleriasabauda.beniculturali.it/ A long meeting with beauty, from July 19 to September 18, offers to the wonder of your eyes two works by Botticelli (both born in 1490 and both inspired by Venus, the goddess of beauty). Those that you can see, are two paintings inspired by the goddess Venus (which Botticelli painted with the help of his workshop). In addition to "The Birth of Venus" (in the Uffizi in Florence), Botticelli personally executed three more. One of those paintings is part of a private collection, but the Venus "Turin" and its sister kept at the Gamaldegalerie Berlin, offer themselves together, to you, to be seen in a single glance.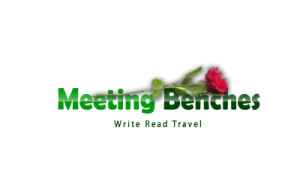 Everyone loves to travel, but not everyone loves to travel the same way. All you have to do is have the time in your life. Meeting Benches. The way to make the world a better place is easy. Choose a bench, where you can publish what you have painted or written, a review of a book that you've read, or the story of a journey that you have made. Past and Present are here and now. Our proposal call any web-traveler to sit into Meeting Benches info@meetingbenches.com to share emotions, observing new creative horizons.