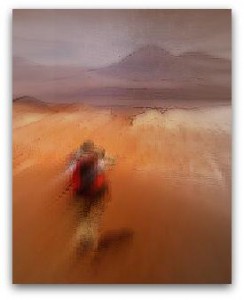 He is called Finisterre 48, and accompanied me in all my travels. He is an indispensable friend, ready to offer to me clothes, food and first aid kit, but also something useful to orient myself. It has back and shoulder straps just to suit me, some outside pocket and also the hooks, and he guarantee to me a range of at least three days' journey. About him, I know every tiny area, and I know where to look to find what I need. He is my backpack, and is black in color.
Sure, the backpacks market is large , but I chose the backpack Finisterre 48,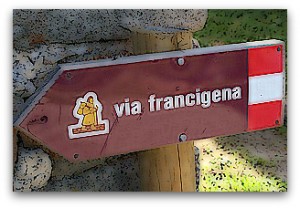 that of http://www.ferrino.it/  because its 48 liters capacity they offer the space and practicality for what I need. He costs 97.40 Euros, it weighs 1.55 kg and is extremely easy to fill, but I advise you to follow a few rules. For your clothing, clothing in layers, and stow in your backpack replacement bare minimum: an undershirt and a pair of pants, a pair of socks and pants (long and short), a towel, slippers and your friend for sleeping, sack-cloth.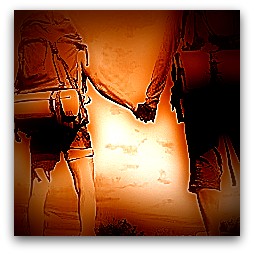 The pockets of the backpack are many, and you need to memorize those where you put the food, the camera and the first aid kit, notebook of your trip and a good book to read, toilet paper and binoculars (preferably not too bulky) . Obviously, you'll have a water bottle, a hat and a map of the places you visit, but do not forget to check if your phone is equipped with GPS, so you can write down the geographic coordinates and write down what you photographers.
As I told you, my backpack http://www.ferrino.it/catalog/zaini/75735-zaino-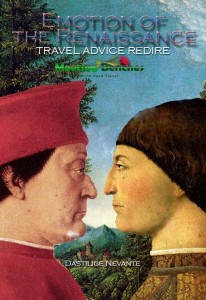 finisterre-48 is 48 liters, has good breathability and a great load distribution, a double bottom bellows with front access. One piece of advice I can give you to choose your traveling companion, is to look for a backpack with soft shoulder, and so you can avoid what they do not like to your shoulders. Well, we are ready to go. Backpacking, then, but do not forget that – as there is a car seat belt – also you will have to fasten the waistband to your hips. If you do not know where to go to http / / www.meetingbenches.com  catalog has an e-book that offers you thirteen itineraries in Central Italy: EMOTIONS OF THE ITALIAN RENAISSANCE.