"I have to inform you, we have lost him."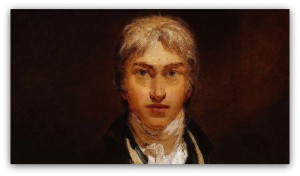 William Turner was born in London in the spring of 1775 and died in Chelsea in 1851 on the threshold of winter. He could not have known that he would open the doors of Impressionism, instead, he became a romantic painter and printmaker. Growing up, he chose a style in which the landscape would excel and he wanted light to be its queen. This is why we remember that man as "the painter of light". 1796 was a special year in his life, in fact, his first Roman oil painting full of plays of light was born. Visiting various countries in Europe, William Turner Joseph Mallord William Turner (1775–1851) | Essay | The Metropolitan Museum of Art | Heilbrunn Timeline of Art History (metmuseum.org had discovered that light was the sovereign of all the skies, the only one capable of merging heaven and earth. His secret was to exalt the value of every type of contrast and color. As often happens with artists, his artistic originality had become eccentricity, alienating many friends.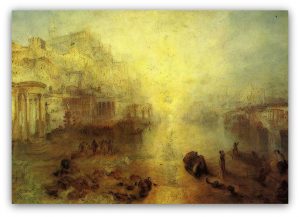 Although he never married, he had two daughters and died in the home of the woman he loved. Few people attended his funeral, but they had the same invitation: "I must inform you, we have lost him." His father was a simple barber and his mother was troubled in his mind; that's why he was sent to live at his uncle's house, in a town near the Thames. In Bredford, in fact, he began drawing and at the age of 14 he managed to enter the Royal Academy of Arts. Thanks to his meeting with the architect Thomas Hardwick, who encouraged him to cultivate an inclination for painting, William Turner JMW Turner – Display at Tate Britain | Tate developed a predilection for classical landscapes. For him, light was divine emanation, a form of creative playfulness that compared with water and sky. He had also portrayed human figures, but it was the grandeur of nature that he wanted to capture with brushes and colours; in fact, he managed to capture the violence of the sea and the horror of shipwrecks. In the Yorkshire and Sussex countryside he suffered periodic bouts of depression, yet, by rubbing a fantastic variety of colors into his paintings and watercolours, he managed to collect admirers everywhere.