Masterpieces of oil painting, between realism and luminosity
In the south of France, you not only find sea, lavender and perched villages. Arriving, you will discover great painters of the past who found inspiration here in nature and into the brightness of these places. In Provence https://travelfrancebucketlist.com/best-places-to-visit-in-provence/, the cities of Avignon, Villeneuve les Avignon and Les Angles have inspired numerous painters, some born there, others who stayed there for a shorter or longer time. Cézanne immortalized the landscapes of Aix-en-Provence, Van Gogh had Arles as a point of reference and Picasso discovered the grandeur of Antibes and Vallauris. We have created a splendid itinerary for you to discover the places that inspired and bewitched five of them: Alfred Lesbros and Pierre Grivolas, Joseph Meissonnier, Léon Colombier and Jules Flour.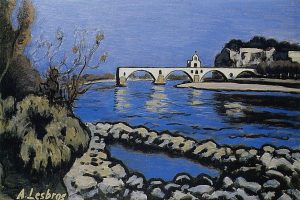 In the cemetery of his birthplace, he is buried in the Bourrelly family tomb. Alfred Lesbros, born in January 1873 in Montfavet, near Avignon, painted pictorial marvels that can be admired in the museums of Aix-en-Provence, Arles and Avignon. He attended art schools and Provençal masters, but it was on the initiative of the Groupe des Treize that he organized his first exhibition in 1912 which was a resounding success. Techniques and styles vary from realism to abstraction. He took part in the artistic revolutions of the early twentieth century, which he transmitted on his canvases. In the Calvet Museum in Avignon https://avignon-tourisme.com/en/avignon-has-1000-faces/avignon-land-of-culture/requien-lapidaire-calvet-the-best-free-museums-in-avignon/ you will find three of his paintings: The Court of the Livery of Thury, The Garden and The Promenade, i.e. oil paintings that have landscapes as their subject.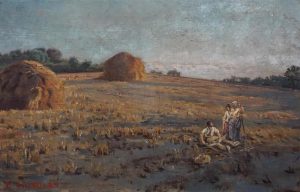 He is credited with creating the Nouvelle école d'Avignon https://masmoulin.blog/2022/02/11/la-nouvelle-ecole-davignon-billet-n-39/. A street in Avignon, the city where he was born in September 1823, was named to him. Pierre Grivolas showed an early talent for drawing and his parents enrolled him in art courses. He won first prize in a drawing competition which allowed him to continue his studies in Paris, where he was influenced by Ingres and Delacroix. Painter known for landscapes, portraits and genre scenes. He invited his younger brother to join him near Monieux, a village at the entrance to the Gorges de la Nesque, where they captured the colors of the mountain landscape. From 1878 until his death, he was director of the École des Beaux-Arts d'Avignon, where he took his students to work on outdoor excursions.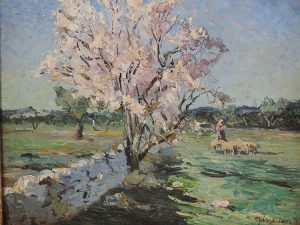 He is well known for his paintings of his hometown and his rural landscapes of the surrounding region. His paintings are appreciated for their realism, luminosity and poise. His works have been put up for sale at public auction 160 times. Provençal painter originally from Avignon, the city where Joseph Meissonnier was born in 1864 https://www.avignon-encheres.com/lot/joseph-meissonnier-1864-1943-le-mas-provencal-huile-sur-panneau-signee-en-bas-a-gauche-dim-17-5×26-5-cm/ was a pupil of Pierre Grivolas and Paul Saïn and was part of the Group of Thirteen. Return from fishing in Martigues – his bright and lively oil painting on canvas measuring 46 x 65 cm without frame, signed by him in the lower right corner – represents a scene returning from fishing in front of the Madeleine church in Martigues. He died in Villeneuve-lès-Avignon in November 1943.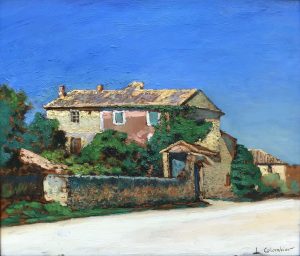 A discreet and humble man, we owe him the credit for having immortalized the most beautiful landscapes of Provence. In 2019, on the occasion of the opening of the Espace Léon Colombier, the city of Cavaillon presented an exceptional collection of his works. In the Painting category, his works have been offered for sale at public auction 14 times. Painter who joined the Group of Thirteen and the Société Vauclusienne des Amis des Arts, León Colombier https://www.mutualart.com/Artist/Leon-Colombier/7A4017718B510AD0 was born in January 1869 in Paris, but in 1890 he returned to Roquemaure , the city of his paternal ancestors where he met Pierre Grivolas professor at the School of Fine Arts in Avignon, the city where he settled at no. 110 rue de la Balance. He died in Cavaillon in May 1960.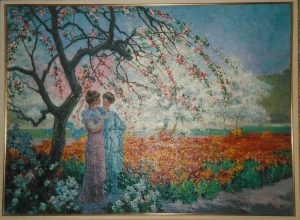 His ability to grasp the psychological reality of his models earned him numerous successes in the Parisian environment. Provençal artist who was part of the Group of Thirteen, Jules Flour https://www.proantic.com/en/1115039-jules-flour-1864-1921-place-de-la-cour-damour.html was born in Avignon in August 1864. He was an apprentice painter in the workshop of a stained-glass manufacturer and frequented the atelier of Charles Guilbert d'Anelle. At the School of Fine Arts in Avignon, his drawing teacher opened the secrets of classical drawing to him, while the painter Pierre Grivolas showed him the effects of the pictorial technique. He went to Paris to follow the courses of Jean-Léon Gérôme. He died in February 1921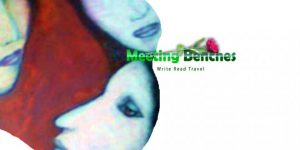 To broaden your horizon of knowledge about other painters, you can type http://meetingbenches.com/category/paintings/. The sole purpose of this site is to spread the knowledge of these artists and that other people enjoy their works. The property of the images that appear in this blog correspond to their authors.