When a poem also satisfies the ear
Born in Manhattan in 1929 of immigrant Jewish parents, he attended first the Bronx High School of Science, then the College of Columbia University, where he joined the Boar's Head Society. There he met his poetic mentor Allen Ginsberg, as well as Richard Howard, Max Frankel and Steven Marcus. Among his poetry books, we like to remember a 1958's A Crackling of Thorns, together with a 2008's A Draft of Light. Among the John Hollander https://www.poetryfoundation.org/poets/john-hollander awards and honors, in 1958, he won the Yale Series of Younger Poets for his first book of poems, while in 2006, he was appoint Poet Laureate of the State of Connecticut.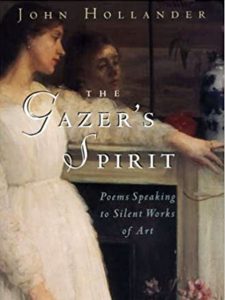 AN OLD-FASHIONED SONG – No more walks in the wood. This is the aftermath of afternoons in the clover; fields where we once made love. Then wandered home together where the trees arched above, where we made our own weather when branches were the sky. Now they are gone for good, and you, for ill, and I am only a passer-by.  We and the trees, and the way back from the fields of play, lasted as long as we could. No more walks in the wood.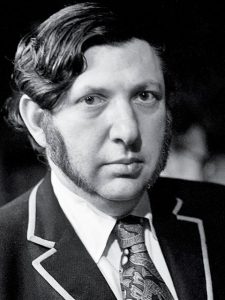 Because he enjoyed working with students on their poetry and teaching it, in Woodbridge, Connecticut, where he resided, he was a judge for high school acting competitions. From his point of view, even the reference to an image could capture the listener's attention while listening to poetic verses, exactly as if they were music made of words. That is why John Hollander https://poets.org/poet/john-hollander attached great importance to the need to expose the poems aloud.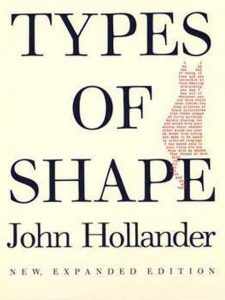 LATE AUGUST IN THE LIDO – To lie on these beaches for another summer, would not become them at all, and yet the water and her sands will suffer when, in the fall, these golden children will be take from her. It is not the gold they bring enough of that has shone in the water for ages, and in the bright theater of Venice at their backs. However, the final stages of all those afternoons when they played and sat, and waited for a beckoning wind to blow them, back over the water again are scenes most necessary to this ocean. What actors then will play when these disperse from the sand below them? All this over until, perhaps, next spring, this last afternoon must be pleasing. Europe, Europe is over, but they lie here still, while the wind, increasing, sands teeth, sands eyes, sands taste, and sands everything.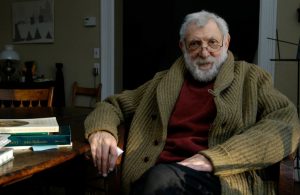 His introduction to form and prosody, as well as the wide range of technical allusions and virtuosities made him one of the great literary critics of the 20th century. With his critical work, in fact, as well as with his anthologies and poems, throughout his career he has influenced poets and thinkers. Offering insights into the relationship between words, and music and sound in poetry, he composed emblems and epistolary poems. John Hollander https://newcriterion.com/issues/2013/10/john-hollander-1929a2013, considered to have technical poetic powers, wrote his poems not only on a computer, but also on napkins and scraps of paper, too.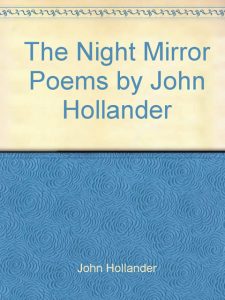 AUGUST CARVING – The stone pair have been making love but that is as nothing: the he and she celebrate the embrace of light and stone. Light will fall from them, as from ourselves: they will pass among moments of astonishing shadow, then enter the dark, coldly, invisibly, forms fractured from their radiance.
Not only his poetry has been set to music, but he also collaborated with the Eagles to create a song, No More Walks in the Wood. John Hollander https://www.amazon.com/Selected-Poetry-John-Hollander/dp/0679761985 influenced poets who studied under him at Yale, taughting that it was possible to build something around the task of writing poetry. Among other, he served as member of the board in Wesleyan University Press and a contributing editor of Harper's Magazine. He died in Branford (Connecticut) in August 2013.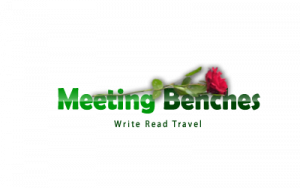 If you want to know writers, you can type http://meetingbenches.com/category/library/, while for poets around the world http://meetingbenches.com/category/poetry/. The sole purpose of this site is to spread the knowledge of these artists and that other people enjoy their works. The property of the images that appear in this blog correspond to their authors.