From Crete Island to Preveza, discovering that creativity is not only carved in stone.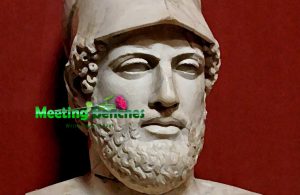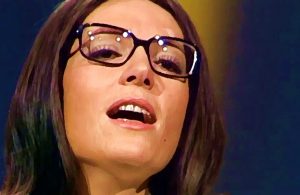 As Pericles had says, "What you leave behind is not what is engraved in stone monuments, but what is woven into the lives of others". That is why, starting from the island of Crete http://www.visitgreece.gr/, we propose you to arrive in Athens. By completing your author's trip to Preveza, you will have known the life stories of five extremely creative Greeks.
Her family lived in Chania (Crete Island), but when she was three her family moved to Athens, where family sent her to the Conservatoire. She studied classical music with an emphasis on singing opera, also encouraged by her friends to experiment with jazz music. Subsequently, NANA MOUSKOURI https://www.facebook.com/NanaMouskouriOff/ left the Conservatoire and began performing at the Zaki club in Athens.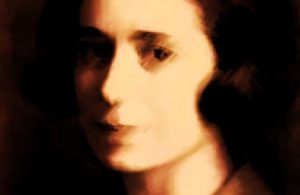 Using Socrates words, "The only true wisdom is in knowing you know nothing." While drinking ouzo, do not forget these words. By visiting Athens, you will learn about the work of three special people. An 1899 native of Aydin (Asia Minor), she was first influenced by German trends in photography. Her photographs appeared in official tourist publications that were circulate abroad, contribuiting to create the earliest visual symbols of Greece's philosophy regarding tourism. ELLI SOUGIOULTZOGLOU-SERAIDARI owed her pictorial technique to the influence of her German teachers. Entering Benaki Museum https://www.benaki.org/index.php?lang=en, you will admire in Athens her works.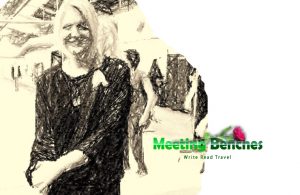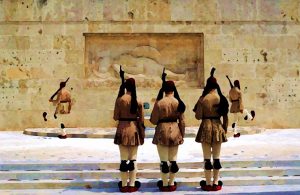 Her trademark style features classic Grecian draping combined with handcrafted elements. She received the Elle Designer award and Art Foundation Award for Fashion in 2002. Born in a November day, 1972, SOPHIA KOKOSALAKI https://www.sophiakokosalaki.com/ brought up in Athens, where studied literature, then graduating in a College of Art and Design in London, where started her eponymous label in 1999.
Also in a bar in Syntagma Square, you can drink the ouzo aperitif, accompanied by fish-based snacks. Here you will find the tomb of the Unknown Soldier and a special museum. Its permanent exhibition includes many paintings of the Renaissance, works of 17th-20th century European painters. Just opposite Athens Hilton Hotel, National Art Gallery http://www.nationalgallery.gr/en/#slide it is located in a walking distance from Syntagma Square. A very important wing of Museum welcomes works of Greek artists, such as Nikos Gikas.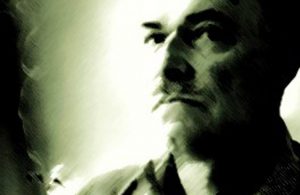 Sometimes, to collect the creative tones of a people, it is sufficient to observe works of one of its painters. Like all great artists, he was an inspirer. He was born in Athens in 1906, where his family recognised the potential of his talent and arranged for him to study painting. In 1934, toghether his friends, he began to plan the publication of a monthly review of arts and letters. In 1946, his first retrospective exhibition of painting was host at the British Council in Athens. NIKOS GHIKA drew endlessly, helped by an astonishing visual memory.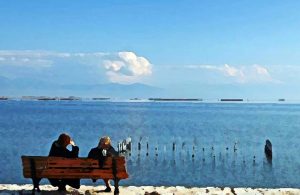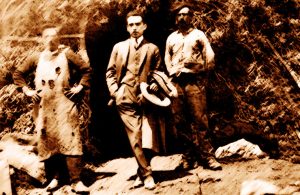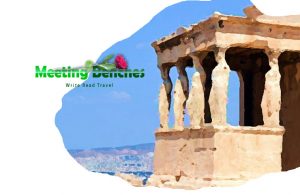 Each of us possesses it to some extent, sometimes we do not realize it, but creativity is not a characteristic of a select few. Sometimes it must be stimulated, perhaps savoring an island atmosphere, delicious food and beaches full of history. Welcome to Preveza http://www.visitgreece.gr/en/main_cities/preveza, where until Parga there are 60 km of beaches waiting to be explore. Certainly, you will not meet Augustus, Antony and Cleopatra, but on the beach of Agios Spyridon stop a little, thinking of that man desperately, only that here he decided to stop his heart.
With a rare clarity of spirit, he conveys the climate of dissolution and the impasses of his generation. His his many detachments made him feel depressed, until a clinical depression and a suicidal ideation in Preveza. He was one of the most important Greek poets, with works reflect his pessimistic and satirical tone. Born 1896 in Tripolis, after studied Law KOSTAS KARYOTAKIS spent most of his life working as a servant. Since 1922, he was aware that he was suffering from syphilis.
"Quality is not an act, it is a habit." It is Aristotle words. Our Greek author journey is over. Certainly you too, observing the creative legacies of five people who were born under this sky, you will have noticed that the quality of artistic expressions is a long habit of this country.
The purpose is to spread the knowledge of these artists and that other people enjoy their works. The property of the images in this blog correspond to their authors. If you want to know our author travel already published, you can type http://meetingbenches.com/category/author_travels/.