Elegant, clearly structural and informative.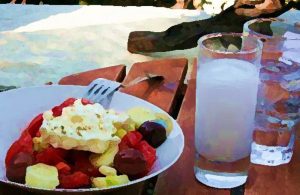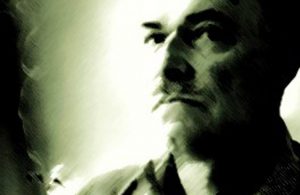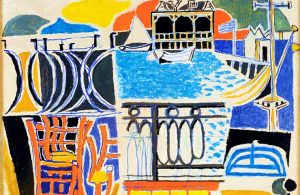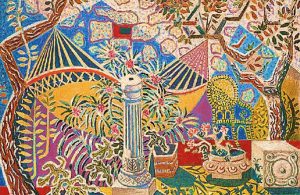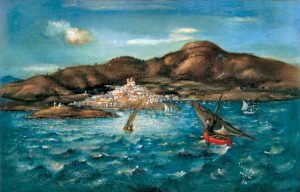 Also in a bar in Syntagma Square, you can drink the ouzo aperitif, accompanied by fish-based snacks. Here you will find the tomb of the Unknown Soldier and a special museum. Its permanent exhibition includes many paintings of the Renaissance, works of 17th-20th century European painters. Just opposite Athens Hilton Hotel, The National Art Gallery of Athens http://www.nationalgallery.gr/en/#slide, established in 1900, it is located in a walking distance from Syntagma Square. A very important wing of the National Gallery that welcomes the works of Greek artists, such as Nikos Gikas.
Sometimes, to collect the creative tones of a people, it is sufficient to observe the works of one of its painters. He was born in Athens in 1906, where his family recognised the potential of his talent and arranged for him to study painting.His last years, despite the gnawing loss of his wife and his failing eyesight, were borne with stoicism. In 1934, toghether his friends, he began to plan the publication of a Greek-language monthly review of arts and letters. In 1946, his first retrospective exhibition of painting was host at the British Council in Athens. NIKOS GHIKA drew endlessly, helped by an astonishing visual memory. Like all great artists, he was an inspirer.
He was already a mature student, gifted with languages when, at the early age of 16, he would go to Paris (where Picasso himself noticed and commented the works of the young Greek artist), to continue his painting studies. He was aware of the importance of influences (unexpected or discovered by intent). You too can admire his special landscapes full of joy and mystery. He was also architect, illustrator of books and superb etcher. Into his geometries, always NIKOS GHIKA poured his poetry, infusing colour with inventiveness, and authority. Creatively, he animated whatever materials came into his hands. Visiting Athens, at 3 Kriezotou Street, you can find the Ghika Gallery belonged to the artist, who donated it to the Benaki Museum.
In Paris, he enjoyed friendship with most of the leading painters and poets of the time. Observing his works, you can perceive an escape from the tyranny of photographic representation. NIKOS GHIKA was intelligent and inquisitive, learned and daring. Using reversed perspectives and colour (used emotionally rather than descriptively), he discovered that his philosophy of Cubism had deep roots in medieval Greek painting. Visiting Athens, you too can admire his works featured in the National Gallery https://museu.ms/museum/details/876/the-national-gallery-alexandros-soutzos-museum.
The property of the images that appear in this blog correspond to their authors. To broaden your horizon of knowledge about other painters, you can type http://meetingbenches.com/category/paintings/. The sole purpose of this site is to spread the knowledge of these artists and that other people enjoy their works.