Against the Ruins.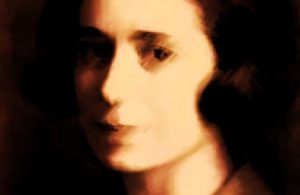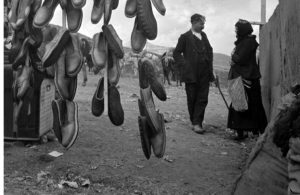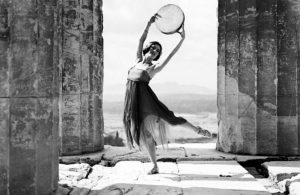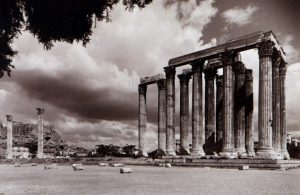 An 1899 native of Aydin (Asia Minor), she was first influenced by German trends in photography. Her photographs appeared in official tourist publications that were circulate abroad, contribuiting to create the earliest visual symbols of Greece's philosophy regarding tourism. ELLI SOUGIOULTZOGLOU-SERAIDARI owed her pictorial technique to the influence of her German teachers. Entering Benaki Museum https://www.benaki.org/index.php?lang=en, you will admire in Athens her works
She left a valuable legacy to the photographers of today. Freedom and movement it was the two main characteristics of her work and life. In Athens, after opening a photography studio in Ermou Street, in 1924 ELLI SOUGIOULTZOGLOU-SERAIDARI had adopted a Greek-centred approach to her work. Until the outbreak of World War II, she travelled throughout Greece, documenting the Greek life panorama https://www.youtube.com/watch?v=UeNTJlpH_LM.
ELLI SOUGIOULTZOGLOU-SERAIDARI depicted the ancient monuments of Greece with natural light. Her photographs, true masterpieces, identify her as one of the leading dance photographers of the interwar period. Following the outbreak of World War II, in the USA she added advertising photography, colour photography and photo reporting. She died in Athens in 1998, after a lifetime of dedication to her art https://www.youtube.com/watch?v=Pom3Cgmx7HY.
If you want to know photographic stories already published, you can type http://meetingbenches.com/category/photo/. The intellectual properties of the images that appear on this blog correspond to their authors. The only purpose of this site is to spread the knowledge of these creative people, allowing others to appreciate the works.