The pioneer woman of non-traditional pictorial imagery.
For her, without sincerity there is no true art. With an art scholarship in 1950, she enrolled at a school of arts in London, and later to the Ecole des Beau Arts, Paris. In her early work, she attempted to explore also surrealistic paintings. Creating paintings (that will enable future generations to share her extraordinary vision), she lived her life for art. ZUBEIDA AGHA graduated in Philosophy, looking for explanations for her dreams about painting.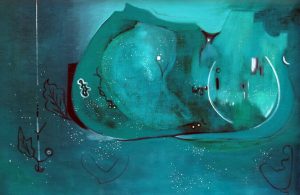 She was the first artist in her homeland to have an exhibition of modern paintings. ZUBEIDA AGHA was born in Faisalabad in 1922. Introducing non-traditional pictorial imagery, she initiated a new era in painting in Pakistan. Her disposition about study of philosophy, formed her creative ground and in 1945 (at the Lahore School of Fine Art), she began a study of art.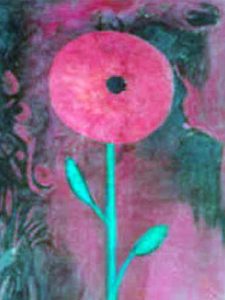 Using her imagination to provoke the viewer into thought, she uses colour to lend depth of meaning to her images. Her images are simplified forms, always made with a variety of vibrant colours. ZUBEIDA AGHA developed, training herself in both Pakistan and Europe, an approach to painting that reflected her experience. Don't forget: her work is on display at the National Art Gallery of Pakistan National Council of the Arts in Islamabad.
The intellectual property of the images that appear in this blog correspond to their authors. The sole purpose of this site, is to spread the knowledge of these artists and that other people enjoy their works.