Asian roots and shifting Identities.
To explore social and political issues, her work uses the contemporary miniature form. Her work offers a voice against ignorance and prejudice, also through the use of caricature and satire. SAIRA WASIM she went to Lahore's National College of Arts, where she graduated with a Bachelors in Fine Arts. Her art has been shown in a number of museums. Her public collections? Victoria and Albert Museum, London.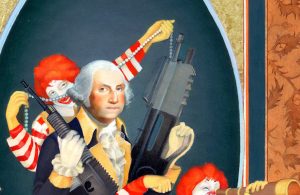 Many of her family members originally lived in Qadian (a small village in Indian Punjab). While she was born, her parents moved to the suburbs, so she grew up in Allama Iqbal town (a south-western suburb of Lahore). Currently, she lives in United States, but she is a contemporary artist from Lahore (Pakistan). SAIRA WASIM uses the miniature style of painting to make political and cultural art. At the Fukuoka Asian Art Museum, in Tokyo, you can admire some her works.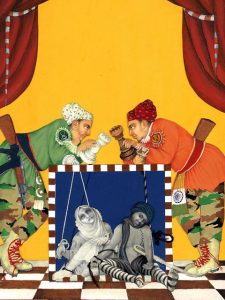 From the earliest that she can remember, she have been very fond of drawing. SAIRA WASIM has carved a real niche for herself, with her innovative, meticulously crafted miniatures. Her early memories of living, include seeing fields all around our house, where her parents still live. Her father wanted she to have a real knowledge of village life, because he wanted me to know how people live in poverty. For her, miniatures have a transcendental role, because they are a creative vocabulary for to engage in a dialog with viewers, towards a humane society.
The intellectual property of the images that appear in this blog correspond to their authors. The sole purpose of this site, is to spread the knowledge of these artists and that other people enjoy their works. To pursue this issue, you can digit: http://www.sairawasim.com/