Women of neoliberty in comics, in the name of eroticism
Some of his characters were the fruit of his imagination, others instead, from literary works. His wife, with whom he had three children, was the inspiration of his famous character, Valentina, who left an indelible mark on the world of twentieth-century erotic comics. Sick for years of a serious form of disease, Guido Crepax https://www.guidocrepax.it/ died at the age of seventy in Milan, his hometown, on a summer day in 2003, but the body of that cartoonist awaits your visit in the Crypt of the Famedio of the Monumental Cemetery of Milan.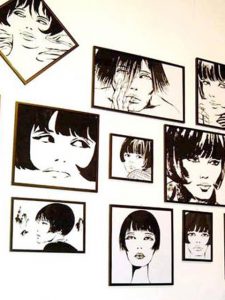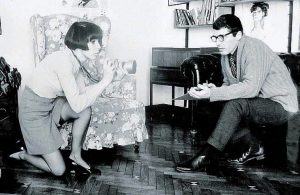 Translated even in France and Brazil, Germany, Japan and the United States, the events of the character Valentina https://www.facebook.com/valentinarossellidiguidocrepax – conceived by Guido Crepax in 1965 – were characterize by a constantly elaborate design, as well as by completely unusual intertwining always impregnated with highly refined eroticism. Among his paper woman heroes, besides Valentina you will find Bianca, Belinda and Anita, Giulietta and Francesca. In order to adapt literary works without false moralisms, in the comics he was explicit in the representation of sexuality.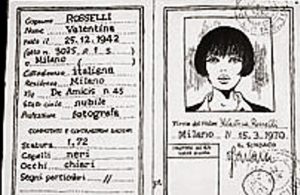 The hero of the series of Italian strips he created, a photographer with a passion for mystery and dangerous relationships, has influenced the female representation of comics. Valentina is the only cartoon character with her own identity card. Knowing her stories, you too will discover that on December 25, 1942 she was born in Milan at number 42 in via De Amicis. In 1957, he became famous for his Shell advertising campaign. To underline an important detail of the narration, or of the context, Guido Crepax https://www.ibs.it/libri/autori/guido-crepax preferred to break down the images of his comics into smaller vignettes filled with meticulously elaborated details. In 1976, he carried out the transposition of the life of the famous Venetian libertine Casanova.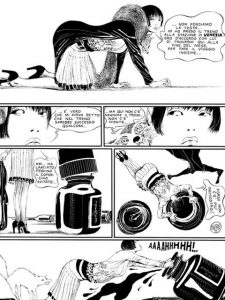 There are female figures who, like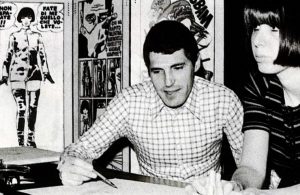 Marilyn Monroe and Madame Bovary, are now part of our collective imagination. Yet, Valentina, a character he invented, also belongs to this category. His father, brother of a record company, was first cello at La Scala. After working in advertising graphics, in 1958 Guido Crepax https://biografieonline.it/biografia-guido-crepax graduated in architecture and designed covers for an Italian medical magazine for twenty years. His entry into the world of comics is in 1963, the arrival of his most important character was two years later: Valentina, the girlfriend of an art critic with strange. From the novel by Pauline Réage was born Histoire d'O, the comic story of a woman who enslaved herself to the passions of the flesh. His latest book, In Arte … Valentina https://www.amazon.it/arte-Valentina-Guido-Crepax/dp/8887715637, was publish in 2001.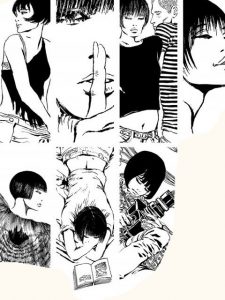 Thirty years after his birth, in 1995 Guido Crepax https://www.fantagraphics.com/collections/guido-crepax decided to make Valentina disappear from his comics. Yet other elegant women sprang from her imagination, like Valentina, protagonists of all those stories that gravitate around sex in the intertwining of passions and human instincts. He transposed Justine, the protagonist of one of the most scandalous novels by the Marquis de Sade, to comics in 1979. Embracing the forty years of his activity, in 2008, a multimedia exhibition set up at the Triennale Bovisa in Milan commemorated his artistic career. The thousand faces of Valentina was the personal exhibition dedicated to Guido Crepax. The master of the author's comics was a guest at the Saint-Bénin Center in Aosta in 2021 with an exhibition curated in collaboration with the Crepax Archive https://designitaly.com/collections/archivio-crepax-1.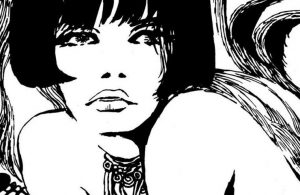 The sole purpose of this site is to spread the knowledge of these creative people, allowing others to appreciate their works. If you want to know some already published cartoonists, you can type https://meetingbenches.com/category/cartoonists/. The intellectual properties of the images appearing in this blog correspond to their authors.