A key figure in Italian photography
Inaugurated in June 1911 in the center of Milan, in the Brera area, it was a bar equipped with a telephone and an espresso coffee machine. Entering it you will find not only the scent of a hundred years of history, but also and above all of art. The Jamaica bar http://www.jamaicabar.it/storia/, frequented by people who, like Alfa Castaldi, made the history of post-World War II Italian art. Talking about the history of Jamaica is talking about the history of Italian art of the last century. At Jamaica, you will find famous and less famous names, but there is time for everyone for a glass of wine or a sandwich.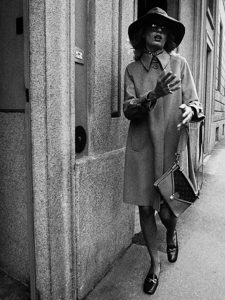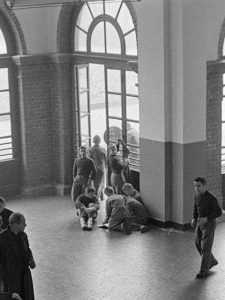 At the end of the 1960s, he opened a photographic studio in Milan, thus starting to devote himself to fashion photography. In 1968, the great artistic curiosity of Alfa Castaldi https://www.vogue.it/en/magazine/editor-s-blog/2013/08/august-5th led him to the realization of a photo shoot in Prague, made for an Italian monthly of fashion and current affairs, with details of the city monuments that were the background to avant-garde clothes created, among others stylists, by Ken Scott and Krizia.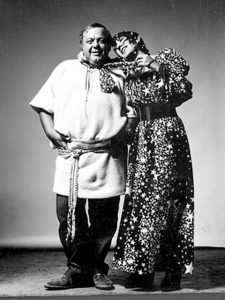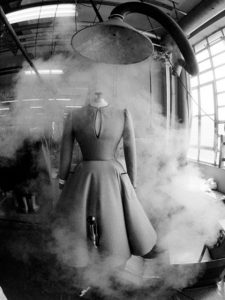 His real name was Alfonso; he was born in Milan in 1926 and died there in 1995. Free-spirited and gifted with a sense of humor, during his career Alfa Castaldi http://www.arte.it/calendario-arte/milano/mostra-alfa-castaldi-2995 developed many interests, even going so far as to consider photographic art as a teaching subject. After his death, in an award dedicated to him by the Italian Professional Photographers Association he described him as an outsider of Italian photography of the second half of the twentieth century.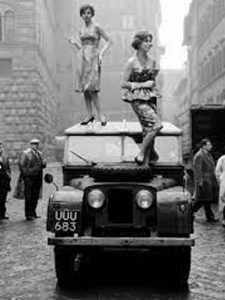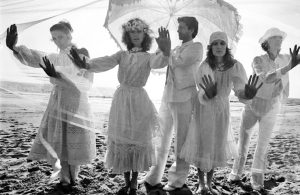 From 1969, Alfa Castaldi https://www.alfacastaldi.com/informations collaborated not only with Vogue Italia with fashion and advertising photo shoots, but also as a reporter for important Italian weeklies. He synthesized the portraits of artists and cultural figures, together with the interest in the roots of Italian male dress, in a photographic series created for the Vogue Man in the 70s.  Two photographic books of him – I mass-moda, as well as L'Italia della Moda –enriched his creative vein, leaving us a professionally oriented imprint on the constant improvement of his eclectic creative potential.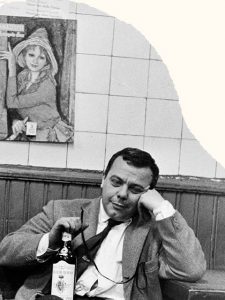 In Florence, he intermittently attended university courses in Architecture and Literature and Philosophy, eventually returning to Milan to devote himself to photography. He made reportages and services on personalities from culture, cinema, and social life both in Italy and abroad. Starting in 1958, Alfa Castaldi https://www.anothermag.com/art-photography/2568/the-photographs-of-alfa-castaldibegan a profitable collaboration relationship with Anna Piaggi, which resulted in photographs taken in occasional spaces, while the Milanese bar Giamaica served them as a warehouse for their cameras. The fundamental meeting of his life took place in 1958, when the journalist Anna Piaggi introduced him to the world of fashion, then marrying him after four years in New York, to stay with him forever.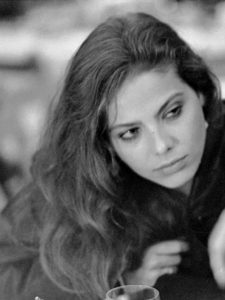 In the early 1950s, he abandoned his interest in art history, starting to deal with photography, documenting the new forms of expression of photojournalism with reportages in Southern Italy, Algeria and London. From 1954, in the Milanese district of Brera, he frequented intellectuals, painters, writers and journalists for seven years. Alfa Castaldi http://www.lateandmodern.com/photography-gallery/photographers/alfa-castaldi met with those creative people at Bar Giamaica, which stimulated him to deal with photoeportage and photojournalism, collaborating with important Italian magazines such as L'Illustrazione Italiana, Settimo Giorno, Oggi and Le Ore. The Alfa Castaldi Archive archive@alfacastaldi.com offers a selection of his photographic works including reportage works ranging from the 1960s to 1993.
If you want to know already published photographic stories, you can type https://meetingbenches.com/category/photography/. The intellectual properties of the images that appear on this blog correspond to their authors. The sole purpose of this site is to spread the knowledge of these creatives, allowing others to appreciate the works.