Journey into beauty, from Ferrara to Urbino
Ferrara, https://www.ferraraterraeacqua.it/en/discover-the-area/routes-and-tours/cycling-mountain-biking/ferrara.-the-renaissance-city?set_language=en, one of the first Italian cities having opened up to the Renaissance and the creative minds that represented it, she saw the Este family rearrange the inhabited area full of narrow and nauseating alleys, replacing them with new avenues and neighborhoods. By observing the facade of its cathedral of San Giorgio and the Estense castle, but above all by visiting Palazzo Diamanti, you will have the full awareness that everything still lives wonderfully, after half a millennium, in the shadow of genius.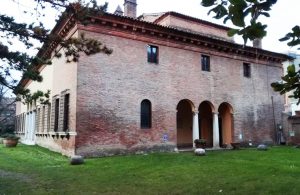 You will discover that the Duke of Ferrara, Borso d'Este, not only had the Schifanoia palace built, but also made it admirable with frescoes that celebrate nature and its lineage. If your eyes still have room for wonder, visit the Marfisa building, http://www.museoferrara.it/view/s/2b895e0eff1e48b1ad9b02aeb4e6c584, a magnificent example of a 16th century stately home. A lover of the arts, his eldest daughter Marfisa lived in this mansion until her death in 1608.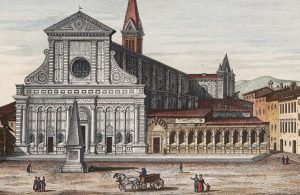 When you arrive in Renaissance Florence, you will immediately realize that this city did not have specific and radical urban interventions. You will find Gothic-style buildings, but also innovative architectural structures, in three sumptuous buildings: Palazzo Medici-Riccardi https://www.palazzomediciriccardi.it/en/, Palazzo del Bargello https://www.bargellomusei.beniculturali.it/, and Palazzo Strozzi https://www.visitflorence.com/it/firenze-musei/palazzo-strozzi.html. The cathedral of Florence also has a Gothic structure, but looking at Brunelleschi's dome, Santa Maria del Fiore and the Baptistery, you can be sure that you are in full Renaissance bloom. The Gothic structure of Santa Maria Novella https://www.smn.it/en/ is also integrate by a Renaissance facade: enter; you will walk among works by Giotto and Duccio da Boninsegna.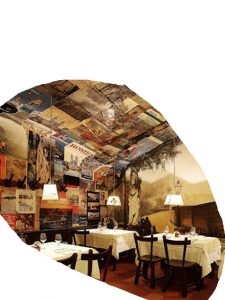 Of course, even the flavors have a relevance in your Renaissance trip to Italy. Here, in Florence, you cannot avoid entering Buca Lapi http://www.bucalapi.com/en/index.php, the oldest restaurant in the city. Respecting the Tuscan culinary tradition, the restaurant's cuisine is in front of your eyes, to be taste, with tasty foods and generous portions: bean appetizer with tuna belly and chives, chickpea soup and black cabbage, as well as a pan of tripe Florentine style.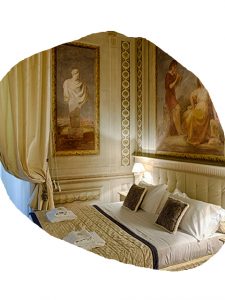 After Ferrara and Florence have filled your desire for the Renaissance, nothing better than booking a room in a boutique hotel, at Palazzo Guicciardini https://www.palazzoguicciardini.it/en/, a period residence that will immerse you in Renaissance atmosphere of Florence. Welcome to the area of the Santo Spirito district, inside what used to be the residence of a noble Florentine family. Frescoed ceilings and an attention to hospitality, to let you go into the Renaissance atmosphere of this timeless place.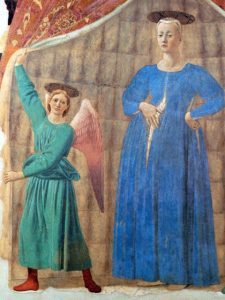 Arriving in Borgo San Sepolcro, after visiting the Civic Museum http://www.museocivicosansepolcro.it/, you will discover that this is the city where Piero della Francesca was born, the painter who loved geometric perspectives, plasticity, light and shadows. Stop in Monterchi and look at the fresco "Madonna del Parto," before continuing to Urbino, the last stop on our journey into the wonders of the Italian Renaissance. Under the impetus of the Dukes of Montefeltro, Urbino too was urban renewed, becoming a pole of creative attraction for architects and painters. Visit the Palazzo Ducale and the rooms of its art gallery http://www.gallerianazionalemarche.it/. Returning home, try to look at everyday things with new eyes, so that you too can discover the secret of the Renaissance.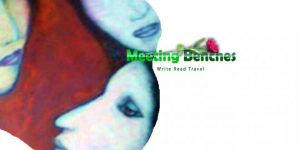 The only purpose of this site is to spread the knowledge of these creative people, allowing others to rise their works. If you want to know our travels, you can type http://meetingbenches.com/category/travel/. The intellectual properties of the images appearing on this blog correspond to their authors.