A lyrist of color and light, in love with the Australian landscape
She loved a land of wide plains and its frayed mountain ranges that merged into distant horizons. For her contribution to Australian literature, in the New Year's Day of 1968, she was appointed an Officer of the Order of the British Empire. She travelled with her parents through Europe, spending time around Gunnedah (New South Wales). Dorothea Mackellar https://www.dorotheamackellar.com.au/ was born in 1885, daughter of a Sydney family, at home encouraged in artistic and sporting pursuits.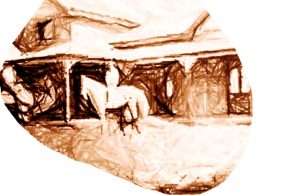 She began writing while quite young. On 1908, a poem, which she had written about 1904, appeared in the London Spectator. In 1914, Dorothea Mackellar https://www.dorothea.com.au/ published volumes of verses and a novel set in Argentina. Appealing to the sense of patriotism, during World War I, her My Country became one of the best-known Australian poems. Throughout her life, she had shared an active interest for her family's needs, politics and the arts.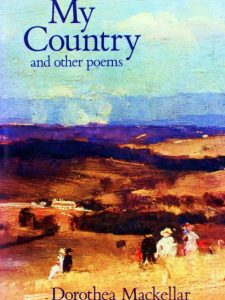 She loved acting, with a friend, to a quiet bush setting around Sydney. Never married, although her diaries support stories romances, maybe for never found her special someone. She was born on a July day 1885, in Dunara, on Point Piper (Sydney), such third generation Australian. Always unusual, Dorothea Mackellar https://www.goodreads.com/book/show/3606198-the-poems-of-dorothea-mackellar was in the contrast between vigor of her youth and the atrophy of her talent. After a fall, she died in Paddington and is buried overlooking the open ocean, into the Waverley Cemetery.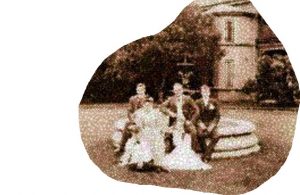 FIRE – This life that we call our own is neither strong nor free. A flame in the wind of death, it trembles ceaselessly. And this all we can do to use our little light before, in the piercing wind, it flickers into night: To yield the heat of the flame, to grudge not, but to give whatever we have of strength, that one more flame may live.
If you want to know writers, you can type http://meetingbenches.com/category/library/, while for poets around the world http://meetingbenches.com/category/poetry/. The sole purpose of this site is to spread the knowledge of these artists and that other people enjoy their works. The property of the images that appear in this blog correspond to their authors.