Balancing toughness with femininity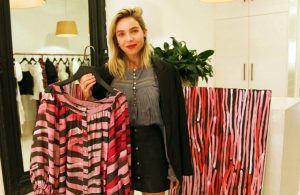 With a fan base that includes Madonna and Kate Moss, their design duo have established themselves. Their creations illustrate a reflection of their learnings and background, with training at the acclaimed Venetian Art School. Founded in 2008, it is a contemporary fashion brand dedicated to tough femininity. Pioneer of Australia's quintessential style, Aje's signature https://ajeworld.com.au/ it is a mix of constructed with luxurious sensibilities. Before pieces are create with care, their design process starts with intricate sketching where prints are hand painted watercolor and acrylic on canvas, before being translated into digital form.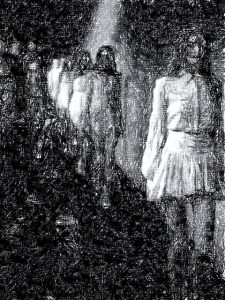 Adrian Norris, 34, and Edwina Forest, 36, they are Aye's creative directors. The pair met in 2005 when she mistook him for a Norwegian tourist. In 2012, the label made its debut at Australia's Mercedes-Benz Fashion Week. Has since opened thirteen boutiques within Australia. With hand-painted prints and raw edged finishes, they create the soul of each seasonal collection. Aje's handcrafted heritage stems from love of artisanal sensibilities https://www.vogue.com.au/celebrity/designers/aje/news-story/da2f0ae1557969fba2fc3bb76e4a009e Grounded in love of the arts, they devote each seasonal collection to balancing toughness with femininity.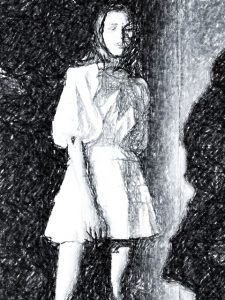 After school, Adrian Norris studied art and soon fell in love with fashion. In 2005, for his 21st, parents gave him some money to open a shop in Noosa. Founded by lifelong friends Edwina and Adrian, it is a feminine label designed with a diverse range of inspirations. Whilst forever evolving it forward, its team experiments use of volume and proportion, tailoring and fabrication. Aje https://www.scmp.com/lifestyle/fashion-beauty/article/3017366/we-do-things-our-way-fashion-label-aje-celebrates is renowned for details, from hand-casted hardware particular and contrast stitching to logo detailing, intricate beading and tactile finishes.
If you want to get to know other creative people who have contributed to enriching international fashion scene, you can type http://meetingbenches.com/category/boutique_travel/. The sole purpose of this site is to spread the knowledge of these artists and that other people enjoy their works. The property of the images that appear in this blog correspond to their authors.