A crime story and the birth of a cartoon character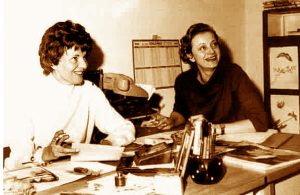 Their comic book also inspired a film, a radio show, an animated TV series and countless parodies. Two Italian sisters, Angela and Luciana Giussani  (born in Milan in 1922 and 1928), becomed famous for Diabolik, their comic book anti-hero series created in 1962, that has sold more than 150 million copies https://lucaboschi.nova100.ilsole24ore.com/2012/01/12/angela-e-luciana-giussani-depoca/?refresh_ce=1.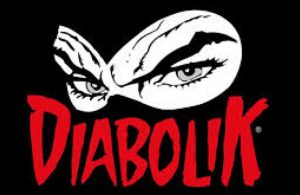 Its first issue hit newsstands in 1962, published by an unknown publishing house founded by an enterprising Lombard woman. The story of Diabolik, super star of Italian comics, coincides with that of two sisters of the good Milanese bourgeoisie. Persevering in their great creative adventure, Angela and Luciana Giussani https://www.pulplibri.it/eva-kant-la-geniale-creatura-delle-sorelle-giussani/ became entrepreneurs of themselves; they did not hesitate to face criticism and trials. In those years, when the few women drove a car, she also had an airplane pilot's license.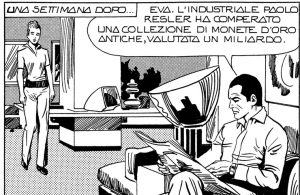 They are two strange girls, the Giussani sisters. Diabolik's story coincides with that of Angela and Luciana https://www.amazon.com/Family-No-Morals-Diabolik-Book/dp/B0045KSNB4, two creative and determined women who invent a way of thinking, writing and living a comic. For them, Diabolik had to resemble actor Robert Taylor, his partner Eva to actor Grace Kelly, while Inspector Ginko had to resemble Robert Mitchum. For comic readers, their King of Terror is still a myth today.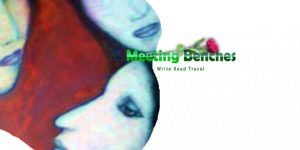 The intellectual properties of the images that appear on this blog correspond to their authors. We only wish to spread the knowledge of these creative people, allowing others to appreciate the works. If you want to know other cartoonists, you can type http://meetingbenches.com/category/cartoonists/.