When life is a journey called love
After a nice breakfast at the Bonadeo Pastry shop http://www.pasticceriabonadeo.it/, you can get to know Alessandria, a town with an elegant imprint, lying on the plain, on the right of the Tanaro River. Of particular value and artistic-cultural relevance, are its buildings. Its Citadel http://www.cultural.it/danonperdere/cittadella.asp, a military fortress still intact, offers you a walled star surrounded by the countryside and the plain. The Borsalino Cappello Museum is the building where a famous felt hat factory know all over the world was located. There was no film without a Borsalino. Before continuing your Piedmontese journey enter the Giunti al Punto Library https://www.giuntialpunto.it/librerie/alessandria-al-70275, where you can buy a souvenir of Alessandria, A journey called love, a book by Sibilla Aleramo, born under this sky.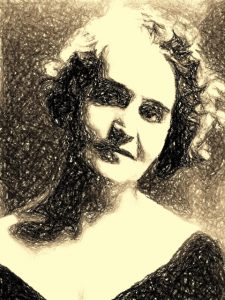 Her existential story, it is connect to the affirmation of a life free from the constraints of the sacrifice that society then imposed on women. She died in Rome in 1960 after a long illness. Waiting for you at the Verano Cemetery in Rome, where she is buried. In her name, streets are dedicate in many cities of Italy. Marta Felicina Faccio, Italian writer and poet with the pseudonym Sibilla Aleramo https://paralleltexts.blog/2017/08/27/sibilla-aleramo/, was born in Alessandria on an August 1876 day. Her relationship with a poet formed the subject of the film A Journey Called Love.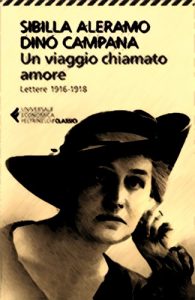 Her was an unhappy adolescence, as the mother's depression caused tensions in family relationships. Daughter of a science professor, Sibilla Aleramo https://peoplepill.com/people/sibilla-aleramo/ spent her childhood in Milan, then moving with her family to Civitanova Marche, where she found employment as an accountant. At the age of fifteen, she was raped in the workplace, but married her rapist. In 1921, she published her first collection of poems, Moments.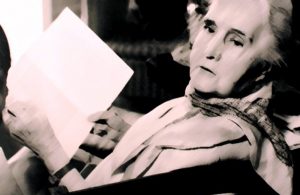 Prisoner in a difficult marriage, she started a correspondence with a woman engaged in battles for women's emancipation, participating in demonstrations for the right to vote and for the fight against prostitution. She was entrusted with the direction of a socialist weekly, thus getting to know many socialist leaders, and starting a relationship with a poet. The difficult family relationships convinced Sibilla Aleramo https://blogs.transparent.com/italian/son-tanto-brava-2/ to abandon her husband and son, tying up with the editor of a literary magazine who urged her to write a novel: A woman.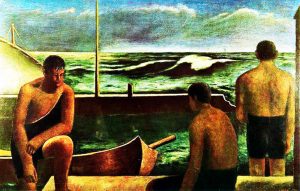 CIGARETTE SMOKE – Cigarette smoke. Hint of a smile. Again, smoke, light turns from my lips, every night a few minutes, from his balcony, from my window. Spire read, bloom with a smile, and does not know my voice and I do not know his. Alone, through the coils of smoke his eyes I like, he likes my eyes. Every evening a few minutes, a greeting of coils of smoke, graceful lightness of gesture, silent point of high fire on the sleeping courtyard, and nothing more. Thus, while at the lamp the work waits, a few minutes every evening for a few evenings, light turns, light turns.
If you want to know writers, you can type http://meetingbenches.com/category/library/, while for poets around the world http://meetingbenches.com/category/poetry/. The sole purpose of this site is to spread the knowledge of these artists and that other people enjoy their works. The property of the images that appear in this blog correspond to their authors.