Five ways to combine art with a territory
Sometimes, the artistic vein of a painter blossoms in a small town that is why our journey into Piedmontese creativity begins here. In Piedmont, on the northwestern border with the hills of the Monferrato Casalese, Quargnento http://www.comune.quargnento.al.it/ is a municipality in the Alessandria plain. Among its monuments, you will find the minor Basilica of San Dalmazio, one of the most important ecclesiastical examples in the province. In the Vallerina Street, at number 21, the Osteria delle Zucche Vuote awaits you at https://osteriadellezuccavuote.wordpress.com/, where you can taste the cod in cooking oil (on pizzaiola sauce and oregano croutons). For an unforgettable second course, mullet stuffed with artichokes, on provola cream. Into the town, periodically, the painting extemporaneous La strada di casa is dedicated to the painter Carlo Carrà.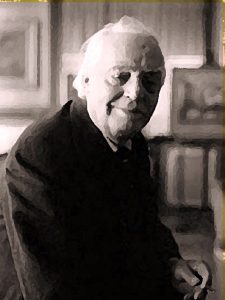 Born in Quargnento in the winter of 1881, Carlo Carrà http://www.visual-arts-cork.com/famous-artists/carlo-carra.htm went through many creative moments, from Realism to Divisionism, up to pictorial metaphysics. Moving to Paris to decorate the pavilions of the Exposition Universelle, he discovered Impressionism. He attended the courses of the evening school of applied art in Milan, managing to enroll in the Brera Academy. Oriented towards the renewal of expressive language, in 1910, he co-signed the Manifesto of the Futurist Painters, where cars, planes and industrial cities represented the triumph of man over nature. Driven by the desire to be only himself, in 1922 he abandoned metaphysics, hoping that painting would grasp the relationship between identification with things and the need for abstraction.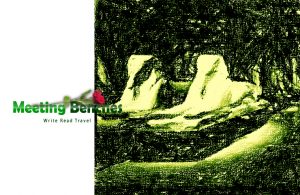 We can talk about art photography just as we talk about painting and sculpture. To understand this concept, our second section of the journey into Piedmontese creativity is dedicated to its capital city. Among the most beautiful squares in the city, there is Piazza Castello, but also the Royal Palace and Palazzo Madama are jewels that you can photograph. Another square in Turin is Piazza Vittorio Veneto, right on the edge of the Po River. Near the Egyptian Museum https://museoegizio.it/, you will find the building that in the nineteenth century was the seat of the Parliament of the Kingdom of Italy. Just behind the historic church of Gran Madre, it is possible to take a path that leads to the church of Santa Maria del Monte dei Cappuccini https://www.guidatorino.com/il-monte-dei-cappuccini-e-la-chiesa-di-santa -Maria-to-upstream/. From here, especially when the air is clear, the panoramic view is wide and spectacular. By photographing, we invite you to take special care for the shot, as did a great photographer from this city, Riccardo Moncalvo.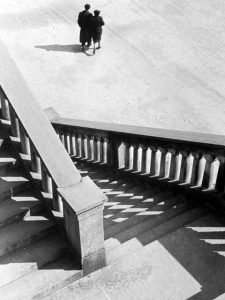 His chronological creative arc allows you to discover his photographic existence, from his beginnings as a very young photographer born in Turin in 1915, until his late work. His professional activity is rooted in his hometown, the industrious Turin of the early twentieth century. Italian cinema was born in that city, to which photographers of original creative excellence were added. Riccardo Moncalvo https://www.riccardomoncalvo.com/ grew up in this environment open to innovations. Before the subject he represents, his artistic photography reveals a cure for the frame, where he ranges his passion for beauty.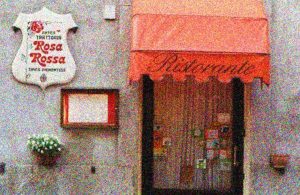 The charm of fashion and creative minds can be connected to a person's originality, the environment or a combination of both. In the third section of our journey into Piedmontese creativity, we tell you how it happened in Moncalieri. Among its typical restaurants, the Antica Trattoria della Rosa Rossa http://www.ristoranterosarossa.net/cucina-tipica-piemontese.html offers you a Piedmontese tasting menu, with Cruda di Fassone antipasto beaten with a knife. Moncalieri, city of art and history, where the Knights Templar have a bridge dedicated to them, which controls the passages on the Po River. Its Royal Castle https://www.torinotoday.it/eventi/visite-guidate-castello-moncalieri-23-giugno.html, dates back to the Middle Ages. Ideal for shopping, via Real Collegio awaits you with its shops. If you are looking for an outlet, go to the Tamigi http://www.outletitalia.com/dtlAzienda.asp?idAzienda=926, where you will find the dreams of Kristina Ti.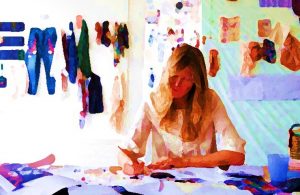 Japanese women with a gentle but intrinsically strong image are perfect for her collections. Trusted external laboratories use its machines to guarantee a certain level of quality. The secret of her processing is to impart refined effects to the fabric. She have focused her creative focus on underwear and casual sportswear. Between innocence and seduction, Kristina Ti https://it-it.facebook.com/kristinatiofficial/ collections seduce you with the originality and quality of the materials. Daughter of art, that is of the Tamigi in Moncalieri (swimwear), her production ranges from knitted swimsuit effect swimsuits to murmasky capes. One of her single-brand showrooms is waiting for you in Turin in via Maria Vittoria 18/g.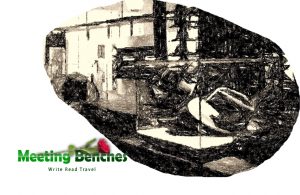 The poetic vocation is a particular sensitivity towards a type of life. It can reveal itself anywhere and to anyone, as you can read in the fourth section of our journey into Piedmontese creativity. After a nice breakfast at the Bonadeo Pastry shop http://www.pasticceriabonadeo.it/, you can get to know Alessandria, a town with an elegant imprint, lying on the plain, on the right of the Tanaro River. Of particular value and artistic-cultural relevance, are its buildings. Its Citadel http://www.cultural.it/danonperdere/cittadella.asp, a military fortress still intact, offers you a walled star surrounded by the countryside and the plain. The Borsalino Cappello Museum is the building where a famous felt hat factory know all over the world was located. There was no film without a Borsalino. Before continuing your Piedmontese journey enter the Giunti al Punto Library https://www.giuntialpunto.it/librerie/alessandria-al-70275, where you can buy a souvenir of Alessandria, A journey called love, a book by Sibilla Aleramo, born under this sky.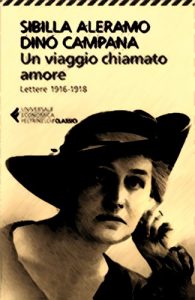 Her existential story, it is connect to the affirmation of a life free from the constraints of the sacrifice that society then imposed on women. She died in Rome in 1960 after a long illness. Waiting for you at the Verano Cemetery in Rome, where she is buried. In her name, streets are dedicate in many cities of Italy. Marta Felicina Faccio, Italian writer and poet with the pseudonym Sibilla Aleramo https://paralleltexts.blog/2017/08/27/sibilla-aleramo/, was born in Alessandria on an August 1876 day. Her relationship with a poet formed the subject of a novel and film A Journey Called Love.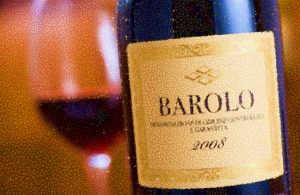 A song can be written for various reasons, sometimes you can't do without it. This is what happened to a singer from Asti, and how it happened is in our fifth section of the journey into Piedmontese creativity. Area of hills, streams and vineyards, it has a city with a skyline with a medieval taste, enlivened by over 100 towers. Local food and wine offers you the opportunity to savor Spumante and Barbera. Welcome to Asti, in the heart of Monferrato. In its Piazza Campo Palio, in September you can admire a palio for riders and jockeys, with almost 1200 characters in period costumes. Torre Troyana, the oldest in the city, is the best preserved in Piedmont. Asti cuisine is perfumed with truffles, bagna cauda and agnolotti. Its risotto with sausage, white truffles and hazelnut-based desserts are among the things you absolutely must taste. The Cavallo Scosso restaurant https://www.ilcavalloscosso.it/ offers you a cuisine with Piedmontese raw materials. Before leaving, buy something, choosing between baci di dama and Torta Palio.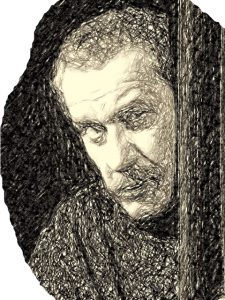 Its linguistic geography has created texts that pass from English to Piedmonts' dialect, from Neapolitan to Hispanic-American. He would like the songs to never wear out, because for a composer they are like the scent of a bouquet of flowers. In his long career, he has also been the author of music for other artists. Among his unforgettable albums A lemon ice cream, Travel notes, and Machine-written words of love. He has an honorary degree in modern literature, painting and musicology. Paolo Conte https://www.paoloconteofficial.com/, born in 1937 in the Piedmonts' city of Asti, is a multi-instrumental songwriter, painter and ex-lawyer, as well as an honorary professor in contemporary musical languages at the University of Parma.
The intellectual properties of the images that appear on this blog correspond to their authors. The only purpose of this site is to spread the knowledge of these creative people, allowing others to appreciate the works. If you want to know our author travel already published, you can type http://meetingbenches.com/category/author_travels/.