A creative and multidisciplinary teacher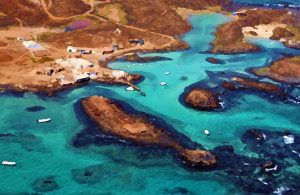 From 2019, a permit must be requested from the Fuerteventura council to access the islet. It houses 130 species of plants and several species of birds. Its name is because in the past sea lions lived on the island. To get to the islet, there is a regular maritime transport service that connects with Corralejo. It is an islet of approximately 6 km² of surface and 13.7 km of coast. Islote de Lobos https://www.spain.info/en_GB/que-quieres/naturaleza/espacios-naturales/parque_natural_del_islote_de_lobos.html is a small island in the Atlantic Ocean, north of Fuerteventura (Canary Islands). The channel that separates Fuerteventura from Lobos does not exceed 10 meters in depth. Daughter of the lighthouse keepers, poet Josefina Plà was born here.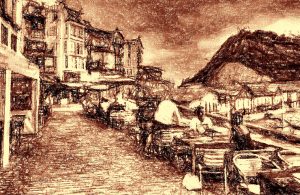 The word poetry derives from the Greek verb poièin, which means to do. Sometimes, the verses are the attempt to discover a new language to communicate with the soul. The poetic vocation, does not make us immune from the context in which we live, on the contrary, it feeds on it. Free from taboos and fundamentalisms, that vocation affects us throughout our lives, often feeding on the immensity of nature. For Mark Twain, the secret of success in life was to make one's vocation fun. A remote island and a vocation were the ingredients of the success of Josefina Plá, daughter of the lighthouse keepers of a small Spanish island.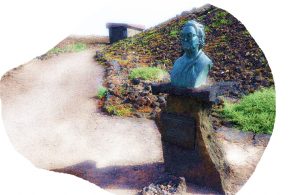 She received numerous awards for her literary work and the equality between men and women. Josefina Pla https://www.poemas-del-alma.com/josefina-pla.htm was born into a November day, in1903, in Isla de Lobos (Canary Islands, Spain). Her work covers the field of poetry, narrative and theatre, but also the painting and critic. Her whole life was dedicated to Paraguay, her adopted country, being convinced that investigating a people's cultural past was a way to enhance the Spanish spiritual imprint. For Paraguayan art and literature of the 20th century, his work represents a turning point. She spent her childhood in diverse cities of Spain. In 1924, Josefina Pla http://www3.gobiernodecanarias.org/medusa/ecoescuela/escritorascanarias/?p=208 met a Paraguayan artist in Villajoyosa (Alicante), and they married two years later. In 1925, she went to Paraguay, presenting her writings in a youth magazine of Paraguayan Postmodernism. Since his arrival in Paraguay, she starred in radio journalism and wrote articles. Her husband died and she came back to Paraguay in 1938. Throughout her life, Josefina Pla received several awards, including: the "woman of the year" in (1977); finalist of the Merit Contest for the "Príncipe de Asturias" award (1981); the postulation for the "Cervantes award", top recognition for the Hispanic letters in the years 1989 and 1994. She died on a January day 1999, in Asuncion. https://www.amazon.es/British-Paraguay-1850-70-Josefina-Pla/dp/0855461969/ref=sr_1_10?qid=1584180634&refinements=p_27%3AJosefina+PLA&s=books&sr=1-10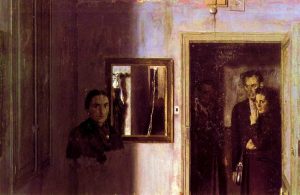 LAS PUERTAS – Un cerrarse de puertas, a derecha e izquierda; un cerrarse de puertas silenciosas, siempre a destiempo, siempre un poco antes, o un momento demasiado tarde; hasta que solo queda abierta una, la única puntual, la única oscura, la única sin paisaje y sin mirada. (THE DOORS – A closing of doors, to the right and left; a closing of silent doors, always at the wrong time, always a little earlier, or a moment too late; until only one remains open, the only punctual, the only dark, the only one without landscape and without gaze).
If you want to know writers, you can type http://meetingbenches.com/category/library/, while for poets around the world http://meetingbenches.com/category/poetry/. The sole purpose of this site is to spread the knowledge of these artists and that other people enjoy their works. The property of the images that appear in this blog correspond to their authors.