Begins to write for fun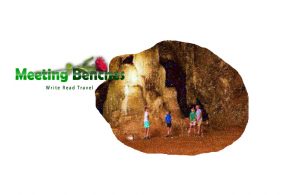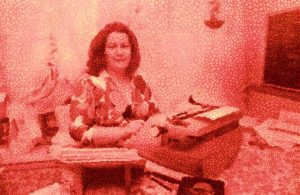 Here you find sheep and cattle, vegetables and cereal crops. Wellington it lies at the confluence of the Macquarie and Bell rivers. Wellington Caves http://www.wellingtoncaves.com.au/ waiting for you in New South Wales (Australia). Wiradjuri people inhabited the region. An 1826 picture painted shows Aboriginal people in front of a fire, at the just at entrance to Cathedral Cave (opened for guided tours in 1885), famous for its huge stalagmite known as Altar Rock. To know the charm of these places, let yourself be ispired by the writer Colleen McCullough, reading her novel.
Colleen McCullough https://openlibrary.org/authors/OL225331A/Colleen_McCullough was born in Wellington (Australia) on a June 1937 day. She was born in the Australian Outback and her family had moved frequently, eventually settling in Sydney. Graduated in medicine, she worked in various Australian and UK hospitals, also doing medical research and teaching. She taught neurology at Yale Medical School in New Haven (Connecticut) for several years, where she began writing stories in her spare time and the result would be her first novel Tim.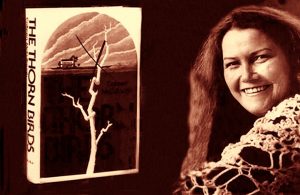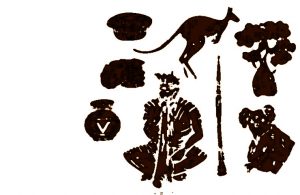 Her novel An Indecent Obsession was transform into a 1985 motion picture adaptation. Returning to Australia, Colleen McCullough https://it.findagrave.com/memorial/141909269 settled on the island of Norfolk. As a writer, her most famous novel was The Thorn Birds of 1978, while her other successful works were historical tales related to early Rome. She was appointed an Officer of the Order of Australia on 2006. Becoming blind from illness, she died on Norfolk Island in 2015.
Her second writer effort, The Thorn Birds https://www.goodreads.com/book/show/3412.The_Thorn_Birds, won her a devoted following. The novel, which centres on a thwarted love affair between a priest and a woman in the Outback, garnered her a record advance of nearly $2 million and has been translated into 35 languages. The book tells the story of the Cleary family (from the early 1900s), and the love story between the young Meggie and the Reverend Ralph de Bricassart. The story takes place first in New Zealand (North Island), then moving to Australia.
If you want to know writers, you can type http://meetingbenches.com/category/library/, while for poets around the world http://meetingbenches.com/category/poetry/. The sole purpose of this site is to spread the knowledge of these artists and that other people enjoy their works. The property of the images that appear in this blog correspond to their authors.