A very essential painter in capturing his subjects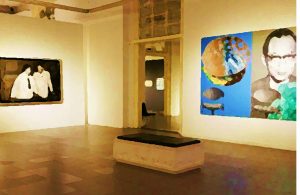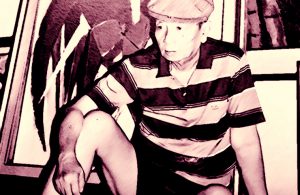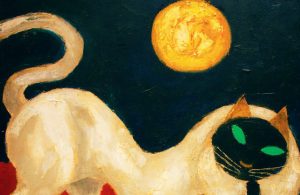 Do you want to know the soul of a people? See what they paint. Realism is an artistic movement that developed in France with the impulse of Gustave Courbet, Daumier and Millet, but was born in Holland in the seventeenth century, as an attention connected to the observation of the surrounding reality. In Mexico, the realist themes became muralism, while in the Soviet Union it developed as realism. In Indonesia, Popo Iskandar preferred to paint nature and its living things. In Jakarta, to get to know his land, visit the National Gallery of Indonesia https://galeri-nasional.or.id/collections/381-kucing, an exhibition site for art events. In the intensity of appreciation that you can admire in its slender bamboo groves, you can capture its chromatic harmony on the canvas. He was a painting artist, one of the main Indonesian educators. His work has been offered at auction multiple times, with realized prices ranging until $51,609 USD. Popo Iskandar https://www.invaluable.com/artist/iskandar-popo-idq89z59p5/ was an Indonesian modern painter, born in 1927 in Garut (West Java). His creative years displaying his distinctive themes, such as cat and leopard and other explorations (including landscape, figurative and abstract works), to encapsulate his expressionist journey.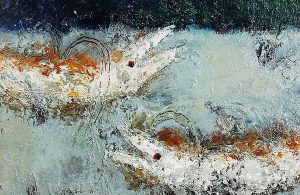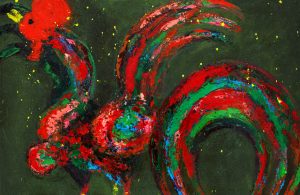 From childhood, the father had expected him to become an architect, but he, encouraged by the insertions of his sister, preferred to begin his pictorial education during Japanese domination. The influence of the realism of the painter Hendra Gunawan was strong in the creative development of Popo Iskandar https://issuu.com/hbartauction/docs/curate-henry-butcher-popo-iskandar, shaping his pictorial figurative style, which became a model for subsequent generations of painters.
He painted many themes, such as nature and living things, but Popo Iskandar loved to paint cats, which is why he earned the nickname cat painter http://galeri-nasional.or.id/collections/381-kucing. By painting the series of cats (seen as docile and fun), he explored the essence of their movements. He has participated in many painting exhibitions, both nationally and abroad, as in 1976, when he held a personal exhibition in The Hague (Netherlands). He died in Bandung (West Java) on a day in January 2000.
To broaden your horizon of knowledge about other painters, you can type http://meetingbenches.com/category/paintings/. The sole purpose of this site is to spread the knowledge of these artists and that other people enjoy their works. The property of the images that appear in this blog correspond to their authors.