Why a novelist turns a woman into a plant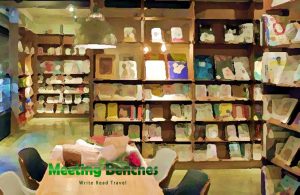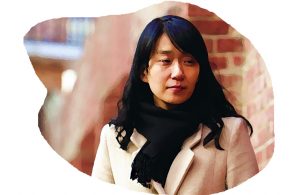 Book-themed cafes emerge in Seoul as evolving cultural spots. Clustered in the city's Hongdae area (home to Korea's major publishing houses), its cafes that provide books to read, reflect a ever-changing trend have been, also becoming a favorite place for many writers and artists. Entering Cafe Comma https://www.facebook.com/pages/Cafe-Comma/136371636460285, you discover bookshelves in the cafe. You too can enjoy coffee, maybe purchasing novel The Vegetarian, by Han Kang. She wrote about a woman with an unusual obsession – to grow roots and become a tree. She made her literary debut when her short story win in a spring literary contest. Daughter a novelist, she studied Korean literature at Yonsei University, and began her writing career when one of her poems was featured. Han Kang http://www.han-kang.net/ was born in Kwangju.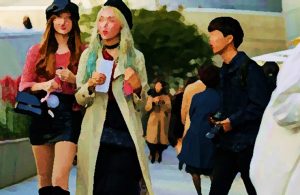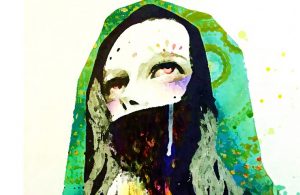 She has gone on to win a literary prize and the Korean Literature Novel Award. While writing stories and novels, starting summer 2013 Han Kang teaches creative writing at the Seoul Institute of the Arts. In 2016, her The Vegetarian https://www.amazon.com/Vegetarian-Han-Kang/dp/1101906111 became the first Korean-language novel to win the Man Booker International Prize. The novel it centers on the vivid self-destruction of a single human body that belongs to a homemaker.
In a complete metamorphosis of both mind and body, you will discover a woman far from her once-known self-altogether. Reading novel The Vegetarian, you will discover Yeong-hye and her husband living an ordinary life. However, blood-soaked images start haunting thoughts of the woman. She decides to purge her mind no eating meat. There is one thing Mr. Cheong does find remarkable about her: she hates wearing bras. Her rebellion manifests in scandal, and estrangement begin to send her spiraling deep into her fantasy.
If you want to know writers, you can type http://meetingbenches.com/category/library/, while for poets around the world http://meetingbenches.com/category/poetry/. The sole purpose of this site is to spread the knowledge of these artists and that other people enjoy their works. The property of the images that appear in this blog correspond to their authors.