Landscapes, bright colors and children playing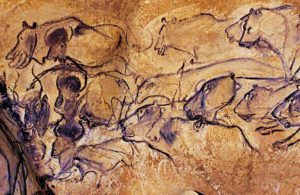 Through drawing and color, with the technique of painting it is possible to represent a rural landscape or to paint a whole wall. That representing with artistic intention a real or imaginary object (oil, watercolor or tempera), was also found in France in the Chauvet Cave, where 32,000 years ago they were made (with red ocher and black pigment), horses and rhinos, lions, buffaloes and mammoths. Since the twentieth century, that art widely practiced throughout the world has been enriched with more free and conceptual artistic expressions, as in the case of painter Petrona Viera.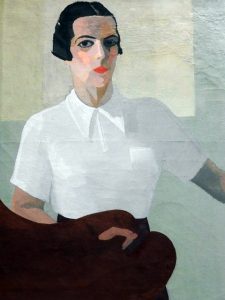 She painted the shapes, not the details of the figures, like the features of a face or the fingers of a hand. She began to exhibit her paintings in 1923, having her first solo exhibition in 1926. Born in Montevideo on a day in March 1895, Petrona Viera suffered from a disease that will leave her deaf, communicating with the world through the family microcosm. With the intention of creating a non-volumetric painting with an austere design tending to geometrization, her planista painting was made based on color planes whose edges interacted with each other, faceted.
The Planismo was a Uruguayan artistic movement from the turn of the 20th century, known for its austere lines and bright colors. In the Uruguayan public schools, together with the posters of other painters there are those of Petrona Viera, which the children love. She was small, with black hair and eyes that looked at everything with interest, when at the age of two the meningitis caused her deafness. With the support of the painter Guillermo Rodríguez, his planist period was perpetuated until 1943, when she ventured into the use of oil, wood and metal engravings until her death. Through color combinations allusive to reality, in her planist painting the color was used clean, thus producing a vibrant chromatism.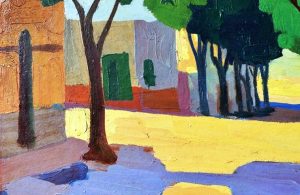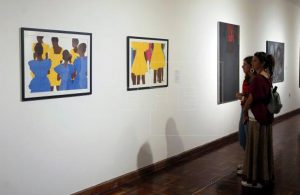 As if her paintings were a different way of listening and speaking, her intimate and subjective art told her how she perceived her life. Her work differs from that of other Planismo artists, in that she painted themes of daily life rather than landscapes. The fruits of her creative vein were family portraits, games for children, landscapes and a series of nudes. She began her artistic training with the painter Vicente Puig, consolidating it with Guillermo Laborde in twenty years of collaboration. With him, Petrona Viera enters the most significant period of her production, characterized by large strokes of color and strong brightness.
To broaden your horizon of knowledge about other painters, you can type http://meetingbenches.com/category/paintings/. The sole purpose of this site is to spread the knowledge of these artists and that other people enjoy their works. The property of the images that appear in this blog correspond to their authors.